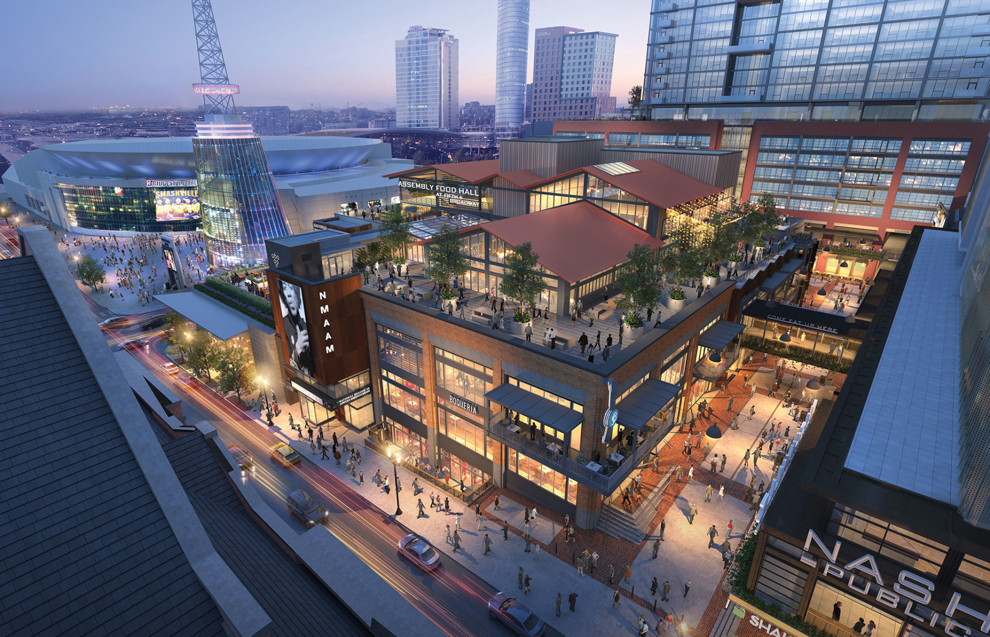 For many musicians, fans and music-biz folk, 2021 began with a sigh of relief — COVID-19 vaccines are rolling out, and Congress approved federal aid for independent music venues that haven't been able to conduct business as usual since March. But it's clear that we're far from out of the woods. There's still an indeterminate span of time before it's safe to fully reopen venues large and small, making it all but impossible to plan a tour. All the same, there's plenty of music across a broad spectrum that you'll be able to enjoy — from home or in public at a safe social distance — while we wait.
If you feel comfortable going out, one place that should be on your list is the National Museum of African American Music. After more than 20 years of planning and development, the institution exploring Black Americans' fundamental contributions to global music culture will host a ribbon-cutting ceremony on Jan. 18, Dr. Martin Luther King Jr. Day. Museum members will be able to schedule small-group tours with staggered start times Jan. 23 and 24, and the general public can do the same beginning Jan. 30. See the museum's website for up-to-date information on ticketing, COVID precautions and more. 
NMAAM occupies a corner of the Fifth + Broadway development, across Fifth Avenue from the Ryman and across Broadway from Bridgestone Arena. One more block down Fifth from the arena is the Country Music Hall of Fame and Museum, which on Jan. 15 will open The Station Inn: Bluegrass Beacon. The exhibit features instruments, venue seating (decommissioned from Lester Flatt's tour bus) and more from the tiny club that began building a bluegrass scene in Nashville in 1974 and has been a destination for top players and fans ever since. See the hall's site for ticketing and COVID precautions, and visit the venue's site for details on shows streaming via Station Inn TV.
Nashville's classical ensembles up and down the scale struggled in 2020, with the nature of their performances making it difficult to pivot to pandemic-safe programming. The Nashville Symphony had to cancel its 2020-21 season, but its annual Let Freedom Sing event commemorating the civil rights movement and honoring Dr. King returns in a virtual format. Highlights of the online programming, running daily Jan. 11 to 17, include performances from the phenomenal Inversion Vocal Ensemble on Jan. 14 and from the Nashville Symphony Celebration Chorus and Youth Chorus on Jan. 17. See the Symphony website for the full program.
Meanwhile, the city's indie and contemporary classical ensembles bring a wealth of offerings to the table. In late December, chatterbird premiered an inventive, shapeshifting commission from composer and electro-pop artist Leila Adu called "Mahakala Oratorio."  The group will follow that April 29 with "Body and Soul, After the Plague," a streamable multimedia work developed by Mark Volker. The piece revolves around a 14th-century poem called "The Body and Soul Debate," in which a recently deceased person's spirit and corpse argue, ultimately illustrating how much we rely on each other to survive. See chatterbird's site for more.
In November, Intersection announced its new Listen series, a project set to span more than two years that will spotlight new compositions from 25 female-identifying composers. The inaugural piece, violinist Alicia Enstrom's "Fall," premiered on Intersection's Facebook page last month. The second installment features Wall Flowers, a five-movement suite for solo viola composed by Cristina Spinei and performed by Carl Larson. You can check out the performance video when it premieres on Facebook Jan. 28 at 11 a.m. Intersection also has plans for a virtual edition of its annual February program Upon These Shoulders, celebrating the civil rights movement. In addition to a panel discussion, the group is set to stream more than an hour of filmed performances of the work of Black composers, including Nashville's Dave Ragland and U.K.-residing Errollyn Wallen. Exact dates and times have yet to be confirmed, but watch Intersection's website for updates.
It'll still be a while before we get to enjoy a crowded, sweaty release show in person, but there's a ton of new music to look forward to. Mark your calendar for power-popsmith Aaron Lee Tasjan's Tasjan! Tasjan! Tasjan!, out Feb. 5, followed Feb. 12 by a self-titled release from inventive rock trio Styrofoam Winos. On Feb. 19, look for innovative post-folkster Katy Kirby's debut full-length Cool Dry Place, and on Feb. 26, seek out Dark River, stellar string player Lydia Luce's first LP as a singer-songwriter, and Little Oblivions, the latest from extraordinary songsmith Julien Baker. Philoso-rocker Ron Gallo incorporates approaches from electronic pop to hip-hop on his new album Peacemeal, lending the tracks a more easygoing feel than his earlier work, while hardcore punks Thirdface keep it on the edge on their debut LP Do It With a Smile. Both records are out March 5. Country legend Loretta Lynn's latest — appropriately titled Still Woman Enough and featuring guest appearances from Margo Price, Tanya Tucker, Reba McEntire and Carrie Underwood — is out March 19.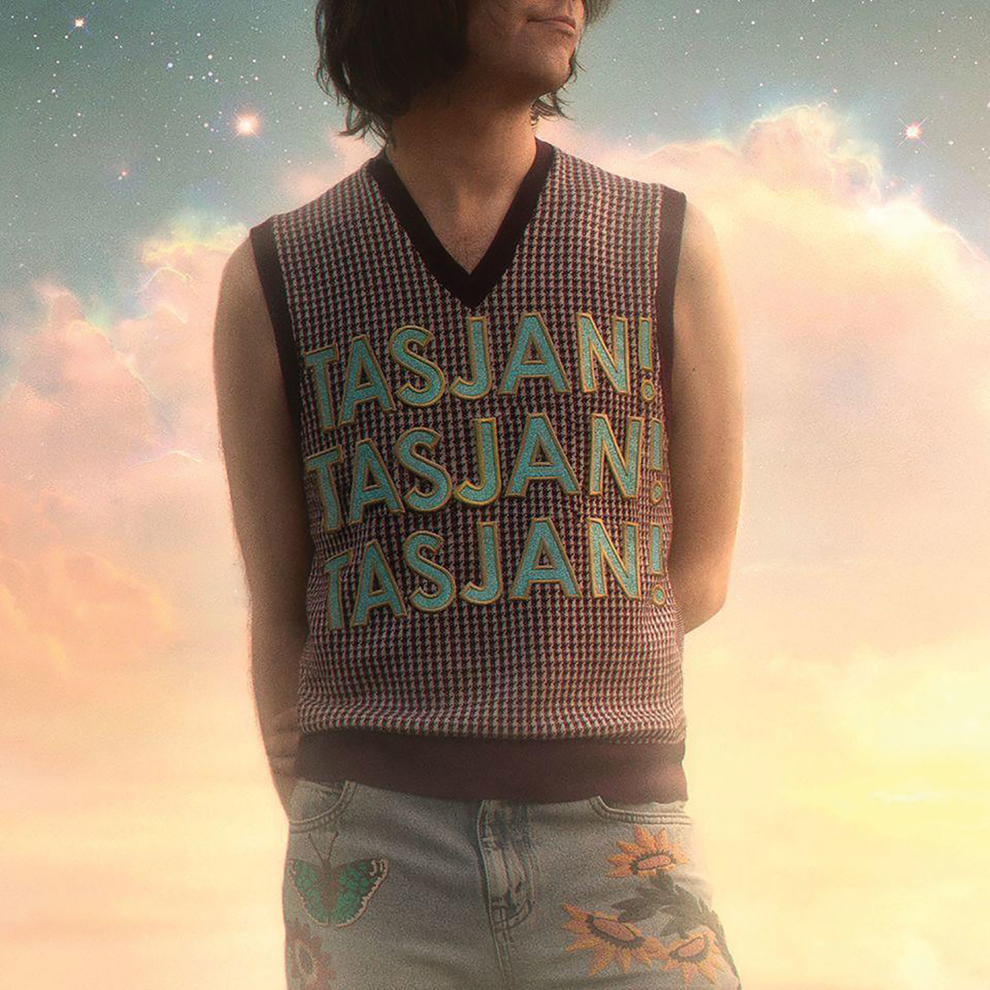 Many more exciting projects don't have firm release dates yet. Nashville rappers hit the ground running in 2021, with a wealth of new singles and projects in the first couple weeks. Petty has launched a series of singles called 53 Fridays with a new track dropping every week this year; Lackhoney has his own Friday singles series set to run through July. Gee Slab has a project in the works called Nature Knows No Kings, and a follow-up to Tenn Toes Down, his collaborative playlist with Vibe editor-in-chief Datwon Thomas, is also in the works. Malcolm DeWayne has been in the studio with producer and engineer Chazen Bright working on a full-length called Zen Buddah and the Soul Dragon, while Jung Youth has an EP called Clairvoyant on deck as well as an LP called Old Soul.
Standout contemporary pop players like Phangs and Bantug have more new work on the way. Pop maestro Whoa Dakota has an old-school country EP on deck, as well as tracks coming from a new folk-leaning project called Rodeo Glow. R&B ace Milly Roze's forthcoming EP will be her first new release since 2016, while soul heroine Alanna Royale has a full-length follow-up to 2018's EP So Bad You Can Taste It. You've heard keyboardist Paul Horton with Alabama Shakes, Brittany Howard and Concurrence; his experimental debut EP as No Stress is coming via YK Records. Label chief Michael Eades also says to expect a noirish new instrumental EP called Now What from stellar guitarist (and Scene contributing editor) Jack Silverman and a new EP called Days from superlative post-punker Jay Leo Phillips, among other releases. Rock-focused label Sweet Time has new releases from The Shitdels and Schizos in the queue. Blurring the lines around the edges of rock, you've got an album from shoegazers Slush, Casters' Little Death full-length, Tayls' debut LP Have You Ever? I've Always, Pet Envy's album A Modern Way to Stand and even more to look forward to. 
Throughout the winter and early spring, you'll absolutely want to keep an eye on artists' and venues' social media for announcements of streaming performances or in-person shows for limited audiences — we'll offer a handy digest as well on our music blog, Nashville Cream. One streaming series that's been announced is Live From Josh's House, organized by Cold Lunch Recordings, the label and booking enterprise behind great mini-festivals like Spewfest. They'll be streaming performance videos from the home studio of video wizard Josh Whiteman roughly once a month, starting Jan. 14 with Heaven Honey, who Scene writers recognized as Best New Band in our Best of Nashville 2020 issue.