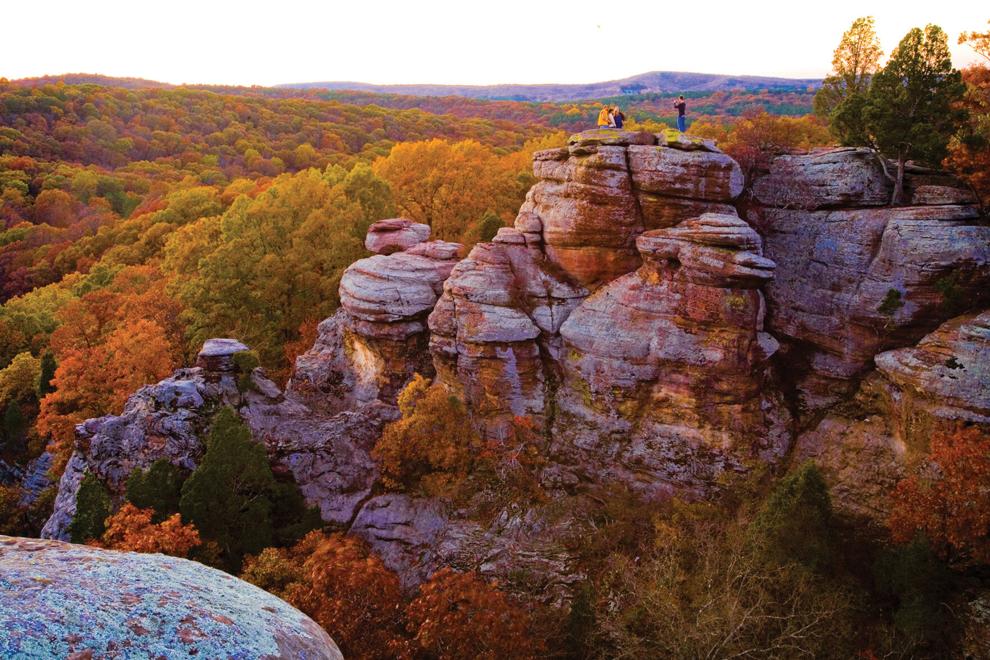 We didn't throw a dart at a map to choose the Shawnee National Forest as our road-trip destination this year, but we might as well have.
I was completely unfamiliar with the 290,000-acre wood that sits between the Ohio and Mississippi rivers in Southern Illinois before I started aimlessly poking around on Google Maps for possible weekend-getaway locations. But there it is, just three hours northwest of Nashville and home to hiking trails, photogenic rock formations, stunning views and Bigfoot merchandise (mugs, T-shirts and the like, as the famous cryptid is thought by some to reside in the area).
---
Stay
Before we get to where and how to stay in the Shawnee National Forest, a note about getting there. The shortest route will take you through Marion, Ky., and from there you will continue on north through an Amish village before you get to the Ohio River near Cave-In-Rock State Park. The Cave-In-Rock Ferry will take you across the river and into Illinois. Sounds neat, right? And it is, honestly, especially if you're not used to taking a ferry. Thing is, you might arrive — as we did — just as the ferry is leaving, and then you might wait for it to go to the other side and back, and then you might find out that the car right in front of you is the last one to fit and so you will have to wait again. Once we got on the ferry and to the other side of the river, we agreed that bridges are good.
Once you're in the forest, though, the options for lodging run the gamut. You can camp, glamp, or rent cabins that vary from log to luxury. There are the cabins of the family-friendly Egyptian Hills Resort as well as a variety of more standard home rentals. We ended up in one of the latter, partly because our trip fell on Memorial Day weekend and most other options were booked — but also because the house had a hot tub.
There are options beyond the forest too, however. If you're looking to mix some small-town exploring with outdoor activities, the nearby towns of Metropolis, Marion and Harrisburg are worth checking out for rentals within easy driving distance of the forest.
---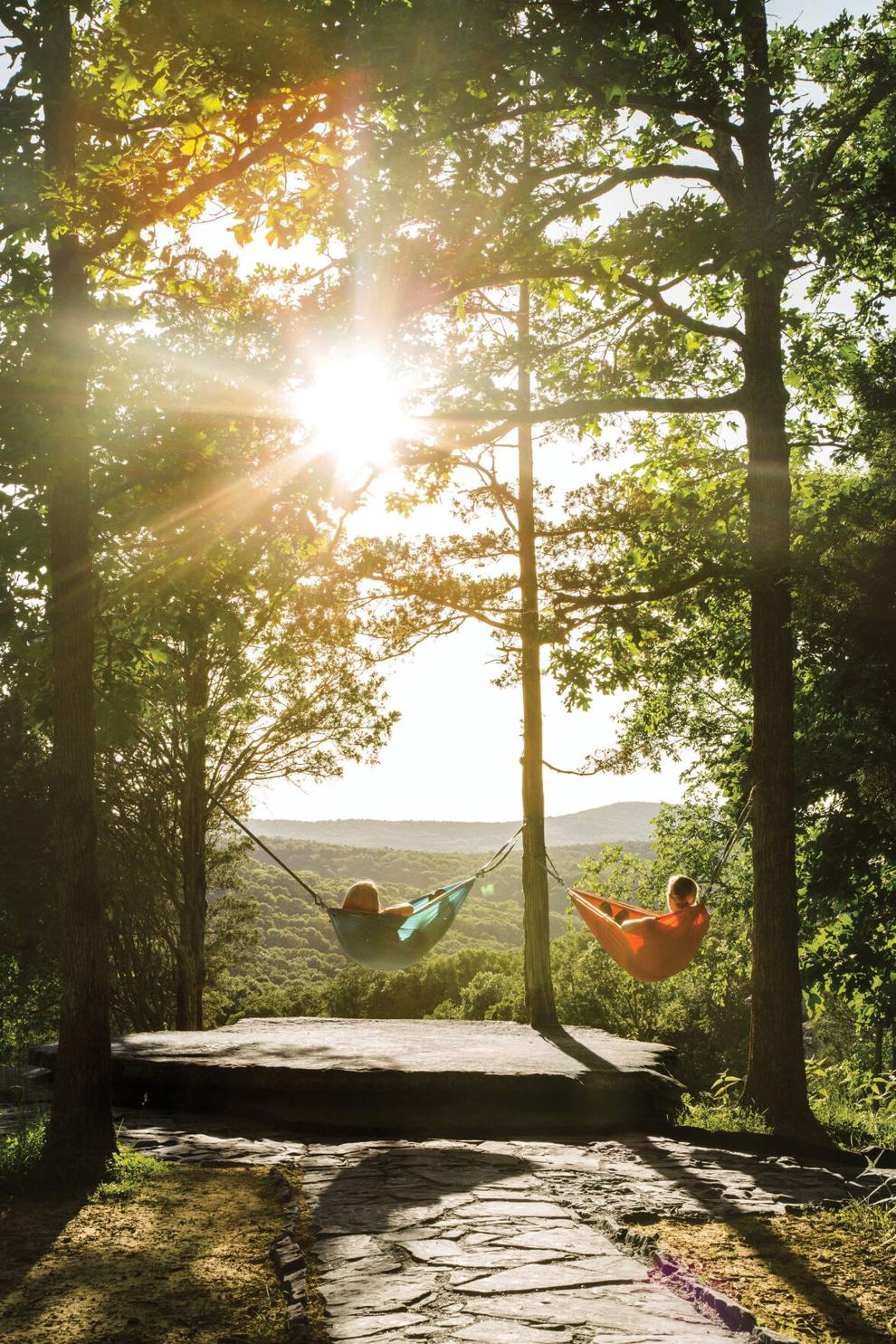 Do 
The forest contains several recreation areas with water for swimming, as well as a few areas where you can go horseback riding if that's your sort of thing. We focused on hikes and sights. First on our list was Garden of the Gods. A short hike — a quarter-mile or so — will get you from the parking lot to some of the tall and bizarrely beautiful rock formations that are, apparently, the Shawnee National Forest's best-known attraction. This was a perfect outing for our two children — 3 and nearly 6 — who only asked us to carry them a couple times. How to describe these formations? It looks like a giant-sized toddler was playing with boulders and left them stacked and strewn all around the wilderness. Naturally, you will want to take photos. Please be careful, folks. There are absolutely some people risking it all for an Instagram post on some of these rocks. You don't have to be on the literal edge! The photo will still be great.
The next day we took a slightly longer hike — still less than a mile — on the Rim Rock National Recreation Trail. There we found more memorable rock formations — only this time instead of standing on top of them, you're standing beneath them or in between them. This was a blast, and we were told that during some parts of the year or after a particularly strong rainstorm, you can see waterfalls.
As for eating, this is a forest. It's not exactly dotted with restaurants. We brought food to cook for ourselves. That said, we did get a recommendation, which I will pass on to you. The Red Onion, a restaurant said to have good steaks, is located in the small town of Equality. The establishment's slogan is "Yes! It's Worth the Drive!"