With vaccination rates on the rise, COVID case numbers falling and all public health restrictions now officially lifted, there's reason to believe summer 2021 — though obviously not what any of us would call "normal" in the pre-pandemic sense — will be a hopeful time with plenty of reason and opportunities to party. In our annual Summer Guide, we've got a whole slew of recommended activities for those looking to get out and, you know, do stuff. From art openings and plays to outdoor activities, farmers markets, craft markets, concerts, food events and more, here's a roundup of some of the most intriguing activities of the season. Dive in.
---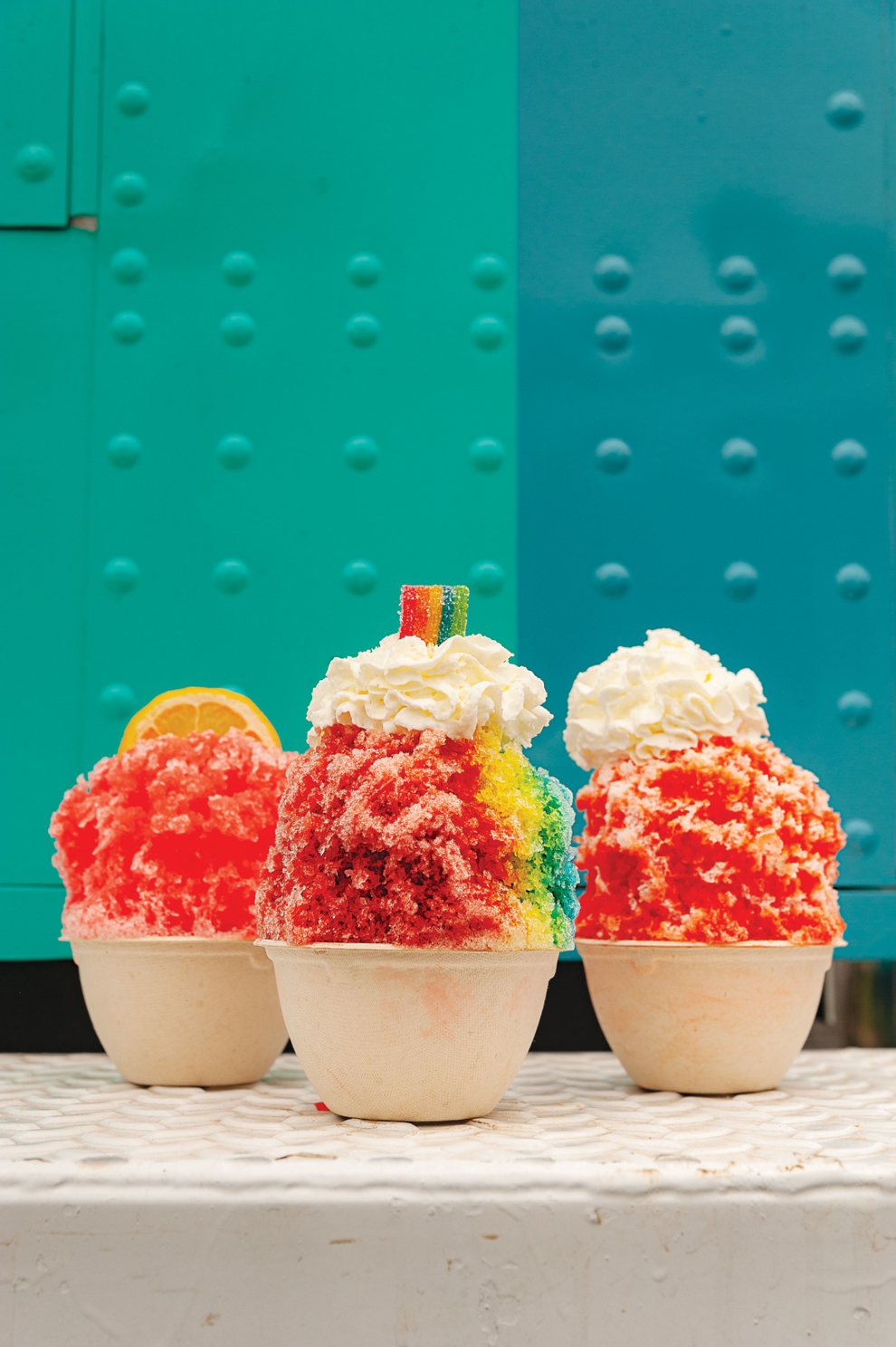 Food & Drink
Check Out Retro Sno's First Permanent Location
If you've seen the delightfully colorful Retro Sno truck driving through town or posted up at an event, you know it's pretty difficult to miss. But if you've somehow never managed to track it down, good news — Retro Sno has set up shop in the Nations (806 51st Ave. N.) at its very first permanent location. Open 1 to 8 p.m. on weekends and 2 to 7 p.m. on weekdays, the truck will peddle its Retro Snoballs and Stuffed Snoballs in flavors like Dreamsicle, Germantown Chocolate and Citrus Sunrise all summer long. D. PATRICK RODGERS
Sip Some Beers Outdoors
One positive outcome of the pandemic is the collective rediscovery of so many simple joys. Like sitting outside and sipping a cold one. A year of capacity restrictions prompted many of our local craft brewers to put nearly as much time and attention into creating cozy outdoor seating as they put into the mind-boggling varieties of beer they brew. At TailGate Brewery's West Side headquarters (7300 Charlotte Pike), there are now a gobsmacking number of picnic tables overlooking a hillside that offers some of the best sunset views in town. Yazoo Brewing Company's patio offers similarly woodsy views (and regular food-truck visits) out in Madison (900 River Bluff Drive). Scene readers regularly rank the patio at Diskin Cider (1235 Martin St.) among the city's best, and the patio at Jackalope Brewing Company's Ranch in Wedgewood-Houston (429B Houston St.) offers up funky vibes and bright colors to go with smooth brews. J.R. LIND
Go to Brew at the Zoo (June 4)
OK, if we're being honest, the pandemic didn't really disrupt our beer intake. Supply and demand remained steady. But there sure weren't any exotic animals around. Now, with things seemingly on their way back to normal, you can head out to the Nashville Zoo (3777 Nolensville Pike), enjoy a craft beer from one of dozens of local breweries, and take in some animal life that's more exotic than the squirrels in your backyard. General-admission tickets to the June 4 party are $75, and food trucks and more dining options will be available. STEVEN HALE
Go to the Music City Hot Chicken Festival (July 4)
Since its humble beginnings 15 years ago, the Music City Hot Chicken Festival has grown into one of the city's Independence Day mainstays — a good way to get a solid base down in the early afternoon before a day of steady boozing and patriotism. It kicks off with the beloved fire engine parade at noon before the gates at East Park (700 Woodland St.) swing open for cayenne-soaked fun with free samples for the first 500 folks. There's entertainment, beer and the tough competition of the amateur cooking contest. Let us now praise famous hen. J.R. LIND
Go to Red, White and Boom at Adventure Science Center (July 4)
Nashville's annual July Fourth fireworks celebration — which regularly draws huge crowds to downtown and the surrounding areas — was a television-only event last year, moved to a screen like so many other things. But this summer, it's back. Families looking to take in the fireworks display away from the crowds of Lower Broadway can check out the Adventure Science Center's Red, White and Boom (800 Fort Negley Blvd.), which will offer extended museum hours, free parking, music and food trucks. Tickets will cost $40 for adults and $30 for youth through the month of May before a $5 increase. The best part: Proceeds from the event will help the Adventure Science Center recover from last year's financial blow. STEVEN HALE
Go to the Music City Jerk Festival 2021 (July 10)
The annual Music City Jerk Festival isn't just a celebration of the spicy goodness that is Jamaican jerk chicken — it's a showcase for Caribbean food featuring vendors from across Nashville. Tickets are free to the general public, so show up to Music City Walk of Fame Park (121 Fourth Ave. S.) ready to eat. The event kicks off at 1 p.m. on July 10. ALEJANDRO RAMIREZ
Check Out Gray & Dudley's Destination Known Wine Dinner Series
If you're itching to travel but still aren't quite ready to take the post-pandemic plunge, Gray & Dudley can ease the pain of a summer without plane tickets. Wine director Matias Yerrick and the team at the restaurant in the 21c Museum Hotel Nashville (221 Second Ave. N.) were feeling some lack-of-travel ennui, so they developed the Destination Known Wine Dinner series. Yerrick and executive chef Matthew Bell select a location each month and plan a meal around it — then they walk from table to table to talk to you about what they've chosen and why. As is the case at Gray & Dudley and the 21c in general, you should expect lesser-known varietals, procedures and processes. On June 17 they'll take you to Oregon, on July 22 to Sicily (a good fit if you quarantined with Stanley Tucci: Searching for Italy) and on Aug. 19 to Beaujolais, France. Destination Known Wine Dinners take place the third Thursday of the month through October and are $65 including food, wine and tax (but not tip), which is a lot cheaper than that delayed vacation. MARGARET LITTMAN
Check Out the Music City Food Truck Park
On Fridays and Saturdays for the next several months — plus Friday through Monday on Memorial Day weekend — you can count on the Music City Food Truck Park to be buzzing in East Nashville (400 Davidson St.). Vendors known to show up in recent weeks have included Bradley's Curbside Creamery, Chivanada and Chivanada II, Bob's Fish Fry, Pinchy's Lobster Co., Steaming Goat Food Truck, Moosic City Ice Cream and Waffles, The Mac Shack and many more. With more than 70 picnic tables and a 4,000-square-foot deck, even folks skittish about returning to in-person events ought to find plenty of room for distancing. For hours, schedules, details and vendors, visit bestfoodtrucks.com/musiccityfoodtruckpark. D. PATRICK RODGERS
---
Shopping
Check Out Some Farmers Markets
Gardening boomed last summer as folks stayed home and made time for a hobby that distracted them from the madness happening out in the wild. But if your green thumb didn't stick, Nashville has several local markets that offer all the goodness of homegrown groceries without the weeding, watering and warring with squirrels. The Nashville Farmers' Market (900 Rosa L. Parks Blvd.) is open year-round with items including handmade pasta and locally produced meat and cheese, but now that we're well into growing season, farms have also started bringing in their large selection of produce — strawberries, asparagus, carrots, beets, onions and greens. Soon, expect tomatoes, peppers, corn and other warm-weather fruits and veggies. Several local farms also deliver to one or more of the many neighborhood markets. There are nearly a dozen throughout Davidson County, and here are some highlights: East Nashville Farmers Market (at South Fifth and Woodland streets) is 3:30 to 6:30 p.m. every Tuesday; 12South Farmers Market in Sevier Park (3000 Granny White Pike) is 4 to 7 p.m. every Tuesday; Hip Donelson Farmers Market at Two Rivers Mansion (3130 McGavock Pike) is every Friday 4 to 7 p.m.; Richland Park Farmer's Market (4701 Charlotte Ave.) is 9 a.m. to noon every Saturday; St. George's Farmers Market in Belle Meade (4715 Harding Road) is 3 to 6 p.m. every Thursday; and Crieve Hall's Farmin' in the Hall (451 Hogan Road) is 4:30 to 7 p.m. every Thursday. Vendors and selection vary by location, so I recommend you follow your nearby market on Instagram to get up-to-date info about in-season produce and weekly specials. MEGAN SELING
Check Out Some Craft Markets
Finally! We can shop! In person! Without shipping charges or waiting on the UPS! Every month, Shops at Porter East (701-801 Porter Road) host the First Sunday at Porter East street fair. All the Porter East shops participate, along with a rotating list of several other local makers. Past participants have included TNT Goods, Tenn Prairie, Restoration Rose, Elevator Vinyl and more. The next installment is set for June 6. Speaking of monthly events, after being closed for more than a year, the Nashville Flea Market has reopened as an outdoor-only event at The Fairgrounds Nashville (625 Smith Ave.). The market's opening weekend is May 22 and 23, and it will take place the fourth weekend of every month thereafter. If you're into the more curious side of crafts, there's shopping to be had every full moon at the Wicked Market. Wicked makes its way around town, popping up at a new location every month with witchy jewelry, candles loaded with crystals and "bone art." (The bone art is from Howl Revival and it's prettier than it sounds.) Spring/summer dates are May 26, June 24, July 23 and Aug. 22. The May 26 Wicked Market will take place at Rosemary & Beauty Queen (more on that in our Critic's Pick on that), and you can find locations for subsequent installments via thewickedmarket.com. The American Artisan Festival returns to Centennial Park (2500 West End Ave.) this year after organizers had to cancel last year's event. It runs June 17 to 19, and while shopping is the star of the weekend, the fest will also have interactive exhibits, demonstrations, art installations and live music. Porter Flea is returning after a year off, too — the Porter Flea Pop-Up is an open-air one-day event on Aug. 7, from 10 a.m. to 6 p.m. at the outdoor sheds at The Fairgrounds Nashville. MEGAN SELING
---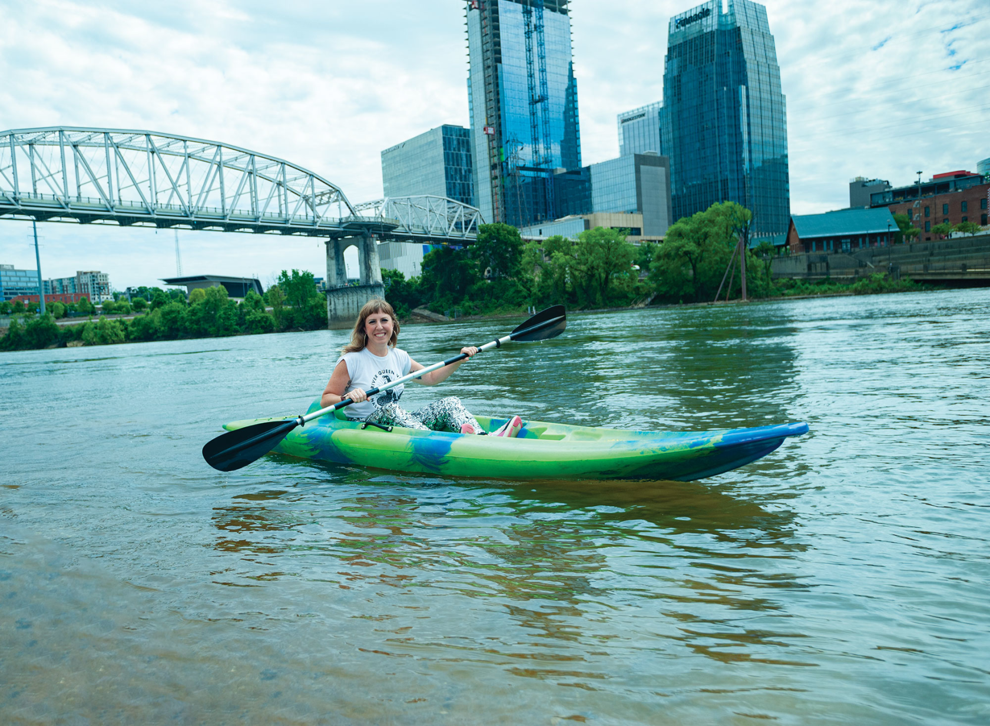 Outdoor Activities
Go Kayaking or Canoeing
Middle Tennessee's hot, steamy summers are considerably more tolerable if you spend them on the water. There are enough different waterways and outfitters that you can do so on multiple weekends and have a unique experience each time. Cumberland Kayak leads trips on the Cumberland to downtown as well as farther-flung excursions such as to Burgess Falls in Cookeville. River Queen Voyages is leading kayak scavenger hunts on the Cumberland and this year rolled out a pedal pontoon boat. Named the Dedebird, the pedal pontoon is essentially the river version of a pedal tavern — without the Broadway traffic in its way. Nashville Paddle Co. (full disclosure: I'm a co-owner) teaches stand-up paddleboard (SUP) classes, including SUP yoga and SUP fitness at Hamilton Creek Recreation Area on Percy Priest Lake. If you want to get out of the city, head to Run-A-Muck Outfitters, where you can rent a kayak or canoe to paddle on the Red River. If you prefer to cast a line, Run-A-Muck offers fishing expeditions on Sycamore Creek too. While there, check out Port Royal State Park before you head home, cooled off and refreshed. MARGARET LITTMAN
Explore Some Trails
Think you managed to hike every trail during the pandemic? Are you weeping because there are no more woods left to conquer? Try a hike you might have missed! Hidden Lake (near the intersection of Highway 70 and McCrory Lane) has a variety of trails with plenty to see — not just magnificent bluffside overlooks of the winding Harpeth River below, but also creepy abandoned buildings, a dance floor in the middle of a forest and a sunken train tanker car that looks suspiciously like a U-boat. Out in Fairview, Bowie Nature Park (7211 Bowie Lake Road), clocking in at more than 700 acres, features relatively flat terrain, plenty of nature and some hidden lakes of its own. Ashland City's Cumberland River Bicentennial Trail (177 Chapmansboro Road) runs on an abandoned railroad right-of-way alongside the eponymous river for an easy ramble with lots of trailside waterfalls. Looking for something more adventurous? The natural bridges of Big South Fork National Recreation Area (4564 Leatherwood Road in Oneida) and Pickett CCC State Park (4605 Pickett Park Highway in Jamestown) are an easy drive to the northeast. J.R. LIND
Go for a Swim
By far my favorite place to take a dip in Nashville is Anderson Beach on the south side of Percy Priest Lake. It's close enough to my house that I can sometimes grab a swim early in the morning before work and get back in time to start the day. But in the heat of the summer, it's the perfect place to spend a day — there's enough beach that it seldom feels crowded, and there are a ton of grills and picnic tables to accommodate everyone. It's $5 for a day pass, which is well worth the cost, but if you plan on going more than a few times, pick up a summer pass for $40. If you're looking for a place to jump in the water for free, hit up Lock 3 Beach on Old Hickory Lake in Hendersonville. Or head over to Long Hunter State Park near Hermitage and Mt. Juliet to cool off in the water at Bryant Grove, where there is also a great volleyball court nearby. AMANDA HAGGARD
Go Creek Wading
It's hot, and you need a creek! Luckily, there are several accessible and kid-friendly spots around town. Ellington Agricultural Center in Crieve Hall (440 Hogan Road) has Seven Mile Creek running the span of its greenway. It's a perfect spot to sit down, catch some minnows and sip a beverage within five minutes of your car. Park up by the horses (bonus — horses!) and walk down the hill toward Edmondson Pike, and you can't miss it. Looking for a larger spot on the northwest side of town? Beaman Park in Ashland City (5911 Old Hickory Blvd.) has Henry Creek running through it and is a nice reprieve from a somewhat difficult hike (Ridgetop Trail, 5.5 miles). But if you have little ones (or just don't want to hike, and who can blame you), park at the Creekside Trailhead and hit a very accessible part of the water just a few minutes in. If you're looking for a spot near your own house, try out the greenways. Chances are there's a creek near the trail — you just might have to venture through some wooded spots to get there. ELIZABETH JONES
Prepare for Battle at Xtreme Paintball
If you don't mind a bit of a drive — and are prepared to withstand some pain — Xtreme Paintball in Lebanon (212 Old Laguardo Road W.) makes for a pretty rad and intense way to spend an afternoon with friends. The Xtreme folks provide all the necessary gear — masks, guns, ammo — and can accommodate groups of up to 40 people at its two separate courses (Crash Site and Apocalypse, aka Nuke Town), both of which are set in wooded areas full of obstacles and props and look like something right out of Resident Evil. Guides will provide you and your team with all the safety tips and game-play instructions you need, and additional ammunition is available if you go sicko mode and run out of 'balls before your bloodthirst has been quenched. Just mind your soft parts — a close-range round in the wrong spot will leave you wincing for days. Visit xtremepaintball.net for more info. D. PATRICK RODGERS
Try Nashville Equine Trek
Summer's a great time for hikes and nature walks, but thanks to Nashville Equine Trek you can stray from the usual outdoor exploration by adding a horse (or two) to the mix. Horseback-riding service Nashville Equine Trek was founded by a pair of longtime friends and equestrians who are happy to share their knowledge and horses with locals and visitors alike. Rides usually take place at Percy Warner Park, and you can book a three- or eight-mile trail ride via their website (nashvilleequinetrek.com). They have two horses ready to go, so couples looking for an outdoor date should take notice. ALEJANDRO RAMIREZ
Get Free at Rock Haven Lodge Family Nudist Park 
There's nothing like a global pandemic and year of forced isolation to make you reconsider your goals. If you've ever wondered what it's like to roam the outdoors bare naked, you are in luck. Middle Tennessee's own Rock Haven Lodge Family Nudist Park is back open for your swimming, sunning and frolicking pleasure. You can also play tennis, race remote-controlled cars and walk the winding trails of the 45-acre Murfreesboro resort (462 Rock Haven Road). But be aware: Nudity is not just encouraged but required! Happily, owner Susie Palmer and her staff are welcoming and strive to maintain a safe atmosphere for all, and that includes following some new COVID-19 protocols. Be sure to read about these via the lodge's website (rockhavenlodge.com) and call ahead to make reservations, as capacity will be limited. It's been a tough 14 months. You deserve to get free. ERICA CICCARONE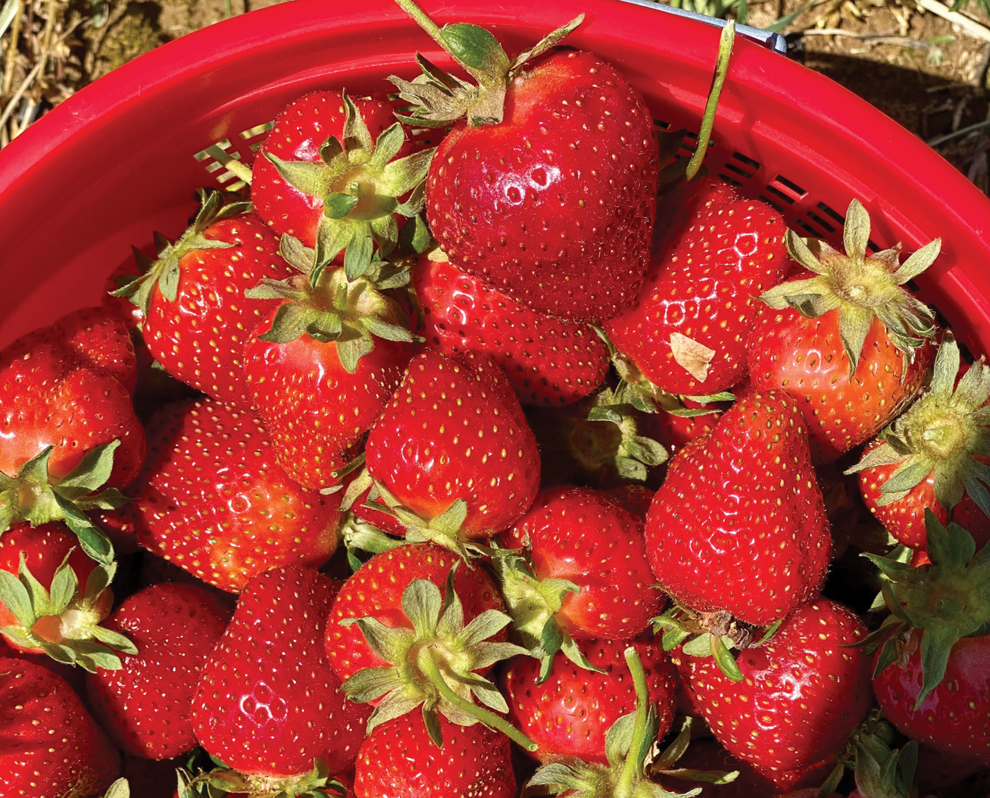 Go Berry Picking
It's just a fact: Berries picked with your own hands taste better, and the cool, fresh bite of a big strawberry or blueberry is a great way to fight the summer heat. Strawberry season is in full swing right now, and blueberries should hit their prime in June. Kelley's Berry Farm is a massive spot in Castalian Springs (50 Riverview Estates Lane), and it features three types of berries on plenty of land so you can remain socially distant even on busy weekends. Or hit up picktnproducts.org to find a spot closer to you. Most farms sell by the pound. Pro tips: Bring rainboots as the grounds can get muddy, and a lot of farms are cash only. ELIZABETH JONES
---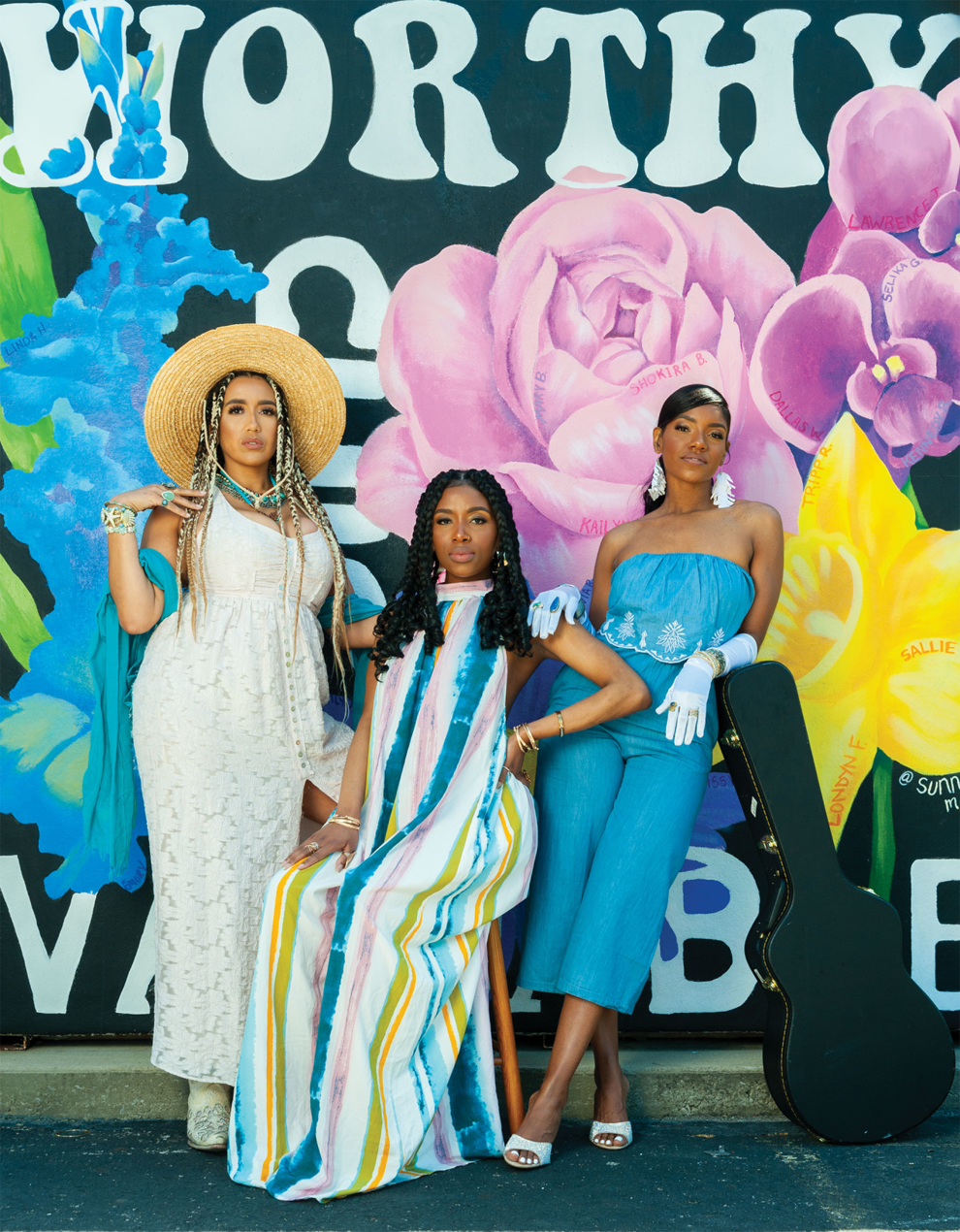 Music
Check Out Exit/In's Out/Back Concert Series
Aside from a brief performance during an April 7 press conference, there hasn't been live music that the public could see at Exit/In (2208 Elliston Place) since March 2020. The historic club celebrates its 50th anniversary this year, while the business owners maintain their effort to purchase the property the club sits on. Meanwhile, the Exit/In crew has announced a gradual return in the form of a concert series called Out/Back, to be held throughout June in a space behind the club and its sister bar Hurry Back — not far from the erstwhile alley entryway that gave the venue its name. Among the highlights are June 9's show with girl-group-inspired trio The Shindellas (they're the ones on our cover this week) and June 30's Hip-Hop on Elliston showcase featuring Daisha McBride and Reaux Marquez. See exitin.com for all the details. Unrelated to this series, a boatload of artists like Aaron Lee Tasjan and Luke Schneider are joining in An All-Star Benefit to Preserve Exit/In, an outdoor fundraiser set for East Park (700 Woodland St.) on May 30. STEPHEN TRAGESER
Celebrate Springwater's Grand Reopening 
Not even a pandemic could kill Centennial Park-adjacent dive bar Springwater (115 27th Ave. N.), which proudly touts its reputation as the oldest bar in continual operation in Tennessee (with the building having housed a bar since the 1890s). For more than four decades, the watering hole's tiny venue area has played a mighty role in Music City's ever-evolving creative community, offering space for folk-schooled songwriters, punks, metalheads, experimental electronic musicians and more to mingle and hone their craft. Springwater celebrates a return to in-person performances with shows June 4-6 featuring notable locals like philosophically inclined rock 'n' soul-tinged groups The Altered Statesman and Styrofoam Winos and grunge expanders Vera Bloom. Visit thespringwater.com for tickets and complete scheduling info. STEPHEN TRAGESER
Head Back to the Clubs
While it's far from time to declare the pandemic over, vaccination rates are slowly increasing and infection numbers are dropping. The ecosystem of independent music venues in Music City and around the country is reopening for limited-capacity audiences, and calendars are filling out like tomato plants in good dirt. Until very recently, we had no idea when we'd once again get to recommend you go to club shows — like stellar songsmith John R. Miller's album release show July 18 at 3rd and Lindsley, or rock champs Bully playing at Mercy Lounge on Aug. 13 (the Aug. 14 show was long sold out at press time). If you're going out, be aware that many venues will still have special COVID precautions in place, like mask requirements and/or some form of a pod seating scenario — be sure to check venue websites to make sure you're on the same page. Limited capacity means a sold-out show might be for 100 people or less at some venues, so make plans early. Also be ready to tip generously; venue staffers are just getting back to semiregular gigs after more than a year. If you feel safer staying in for now, expect some streaming options to remain. We'll do our best to post current info at nashvillescene.com/music, but keep an eye on artists' and venues' social media and websites for up-to-the-minute details. It's a great time to visit anyhow, to show your support by buying merch or music. Whatever you do, don't be a jerk. STEPHEN TRAGESER
Visit the National Museum of African American Music and Celebrate Black Music Month
The National Museum of African American Music (510 Broadway) does an amazing job of bringing to life the stories of Black American musicians who've done so much to shape culture around the world. The Celebration of Legends benefit concert, set to be livestreamed June 17, kicks off NMAAM's Black Music Month event series. Tribute performers weren't announced at press time, but the museum will present its Rhapsody and Rhythm Awards to the Fisk Jubilee Singers, Quincy Jones, Chaka Khan, Smokey Robinson and Lionel Richie during the ceremony. Panels will convene online for the museum's inaugural State of Black Music Summit on June 18, covering the intersection of Black music and many aspects of culture and commerce. And on June 19, the museum will host its official Dedication Ceremony followed by a Juneteenth Block Party. Many more details are to come — visit blackmusicmonth.com for updates. STEPHEN TRAGESER
Rummage in the Crates for Record Store Day's RSD Drops
Last year's RSD Drops events — in lieu of the traditional one-day Record Store Day blowout — allowed for some impressive and much-needed flexibility as independent record stores struggled to navigate local regulations and safely serve the record-buying public. This year, Drops events are happening again on June 12 and July 17. Each of your local stores will have their own protocol for fair and COVID-safe access to the special-edition titles available on those days. Many will have additional sales promotions as well as live music: East Nashville's The Groove (1103 Calvin Ave.) announced a party for June 12 featuring Ian Ferguson, Bryant Taylorr, Teddy and the Rough Riders and many more. Be sure to watch your favorite stores' websites and social media for details. As far as titles, there are several with strong Nashville ties, including home-recording guru and power-pop maestro R. Stevie Moore's double LP compilation On Earth and a John Prine tribute compilation called Kiss My Ass Goodbye, filled with deep cuts and featuring Scene faves like Chris Crofton, Heaven Honey, Will Kimbrough and Justin Collins. Both of those records are set for the July 17 Drops batch; see recordstoreday.com for the full list. STEPHEN TRAGESER
Gear Up for an Unconventional Festival Season
Large-format shows are going to be some of the most tricky to pull off safely in the late stages of the pandemic, but it has been done. See examples like the outdoor, above-ground shows at The Caverns down in Pelham, Tenn. (555 Charlie Roberts Road), whose full summer calendar includes a show with Margo Price on May 28. There's a similar run you can look forward to at Manchester's recently renamed The Bonnaroo Farm: The Concerts on the Farm series boasts shows from jam-grass phenom Billy Strings on May 28, country singer Jon Pardi on May 29 and folk-popsters The Avett Brothers July 2-4.
Several full-on festivals are forging ahead, with COVID adjustments, as well. Japanese Breakfast and Soccer Mommy headline the revived Outloud Festival, a celebration of LGBTQ+ artists and allies happening June 4-5 at the Main Event Parking Lot near Nissan Stadium (1 Titans Way). Musicians Corner is returning to in-person programming at Centennial Park (2500 West End Ave.) with a three-day comeback event June 11-13 and a revamped September Sundown series on Thursdays and Fridays Sept. 2-Oct. 1; lineups were TBA at press time. And there's plenty more, including Nashville Jazz Workshop's Jazz AM series, a kid-friendly run of music-and-movement programs on the first Saturday of each month, beginning June 5 at Hadley Park (1037 28th Ave. N.). Cornelia Fort Pickin' Party is back at Cornelia Fort Airpark (1099 Shadow Lane) with Kyle Tuttle and Greenwood Rye on June 12; the lineup for the July 17 and Aug. 28 events is TBA.
Hometown hip-hop heroes like Trapperman Dale, Daisha McBride and Brian Brown are top picks among the diverse array of artists on the Dear Music Festival bill, happening in two lots near Nissan Stadium and at Riverfront Park June 25-27. Lifest, aka "Christian Bonnaroo," happens July 29-31 and features CCM standouts like Newsboys and Lecrae at Hideaway Farm in Bon Aqua (9676 Old Highway 46). Blended Nashville comes to First Horizon Park (19 Junior Gilliam Way) Aug. 13-14, with superstar DJ Kaskade, country trap rapper and producer Blanco Brown, king of crunk Lil Jon and more. Meanwhile, Deep Tropics brings electronic dance producers like Clozee, Claude VonStroke and Yung Bae to Bicentennial Capitol Mall State Park (600 James Robertson Parkway) Aug. 27-28.
Many of the largest festivals are squeezed into the last few weeks of summer. Bonnaroo brings Lizzo, Tame Impala and many more to the aforementioned Bonnaroo Farm in Manchester Sept. 2-5, while Weedeater, Hans Condor and more converge on Cookeville's June Bug Boogie Ranch (115 Waterloo Road) for Muddy Roots Sept. 3-5. Nashville Pride Festival's music lineup is TBA, but mark your calendar for the return of the party Sept. 18-19 at Bicentennial Mall Capitol State Park. The roster is also TBA for AmericanaFest, but the massive gathering comes back to venues across Music City Sept. 22-25. And that rolls right into Pilgrimage, with Maren Morris, The Black Keys and more, headed to Franklin's The Park at Harlinsdale Farm (239 Franklin Road) Sept. 25-26. STEPHEN TRAGESER
---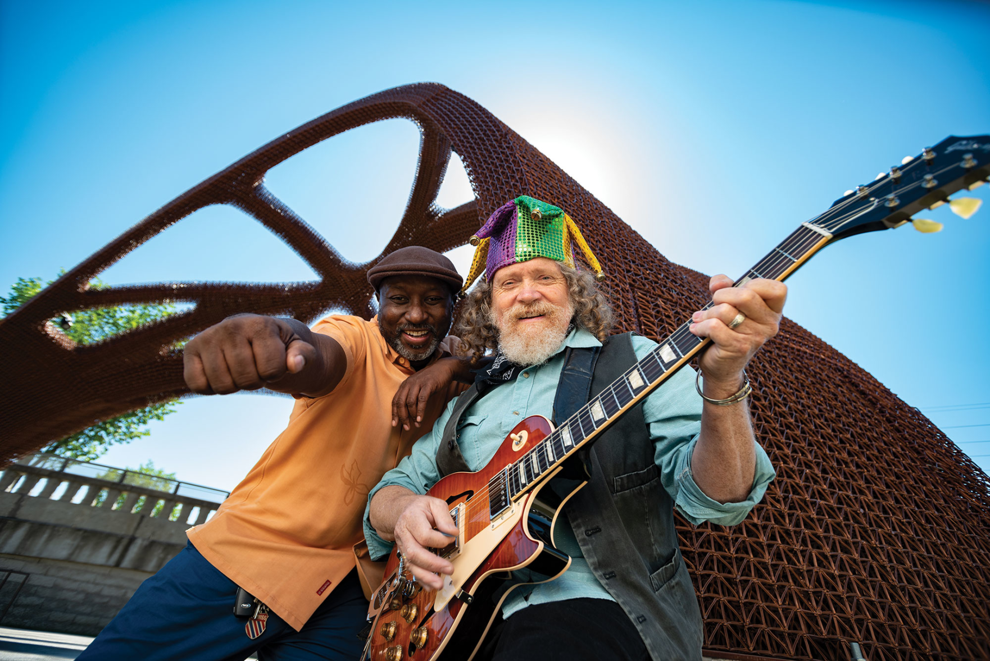 Performing and Visual Arts
See the Summer Shakespeare Festival (Aug. 12-27, Aug. 26-Sept. 12)
After 2020's Bardless summer, the Nashville Shakespeare Festival is back at its newish digs: a massive 3D-printed stage at the oneC1TY development near Charlotte Avenue and 28th/31st Avenue Connector. This year, the nonprofit is tearing a page out of its playbook to make room for a new collaboration with Kennie Playhouse Theatre and the beloved American playwright August Wilson. The eighth in Wilson's Pittsburgh Cycle, Jitney (Aug. 12-27), follows the hustle and bustle of the lives of a tight-knit group of cab drivers who work in the Black neighborhoods where legal cabs won't go. For the second production of the festival, Nashville Shakes will present the crowd-pleasing Twelfth Night (Aug. 26-Sept. 12), featuring original music by Tom Mason, who will portray Feste in the play. You can set up your picnic blanket and chairs in the yard, visit the food trucks, and enjoy an evening of drama under the stars. Oh, and it's free. ERICA CICCARONE
Check Out the First Saturday Art Crawls
Even for the most introverted among us, the social aspect of gallery openings is at least half the fun. Nashville is lucky to have big clusters of galleries that are eager to showcase their strongest artists. David Lusk Gallery in Wedgewood-Houston (516 Hagan St.) is a fantastic example: Structure, Identity, Transformation, a group show curated by Lusk artist Brandon Donahue and featuring work by Shaun Leonardo, Leila Weefer, Paul Stephen Benjamin and Dell Hamilton, opens in June, and is likely to be among the strongest shows of the season. Waiting in the Lusk rafters are solo shows by two other local art stars: dreamy painter Emily Leonard in July, and visionary painter David Onri Anderson in August. As usual, you can check contributor Joe Nolan's monthly Scene column, Crawl Space, for details on all the best shows to catch in both Wedgewood-Houston and downtown along Fifth Avenue. LAURA HUTSON HUNTER
See Art by Charles Rennie Mackintosh, Bethany Collins and Kara Walker at the Frist
From June 11 until Sept. 12, the Frist Art Museum (919 Broadway) will welcome exhibits from Art Nouveau artist Charles Rennie Mackintosh and contemporary artist Bethany Collins. Designing the New: Charles Rennie Mackintosh and the Glasgow Style incorporates 165 significant works of fine and decorative art — including architectural drawings, books, ceramics, furniture, posters, textiles and watercolors — from the artist who is considered the master of the British interpretation of Art Nouveau. In the contemporary gallery, Bethany Collins: Evensong will put on display the artist's text-based, conceptually driven work. But the big show of the summer comes July 23, when the Frist will open Kara Walker: Cut to the Quick, which is co-curated by Frist director and CEO Susan Edwards and poet Ciona Rouse. Expect a broad overview of the artist's work, including the complete series of Emancipation Approximation panels, and smart programming that incorporates Walker's relevance in contemporary art history. Cut to the Quick will be on display until Oct. 10. LAURA HUTSON HUNTER
See Sympathetic Magic at Vanderbilt Fine Arts Gallery
For centuries, artists have turned to magic for inspiration — some have even been considered magicians themselves. In the genre- and generation-spanning exhibit Sympathetic Magic — on display Aug. 26 through Oct. 17 at Vanderbilt's Fine Arts Gallery (1220 21st Ave. S.) — artworks from Vanderbilt's collection that range from ancient Egyptian and pre-Columbian votives to divination systems from China, Africa and the American South will be on display alongside work by contemporary artists like Jeffrey Gibson, Kara Walker and Jana Harper. Think of Sympathetic Magic: Works of Faith, Healing and Transformation as a kindred spirit to the excellent Symbols and Archetypes: Two Millennia of Recurring Visions in Art exhibit from 2019, which put top-level contemporary art alongside archival footage of moon landings and illuminated manuscripts. LAURA HUTSON HUNTER
See Enactor at OZ Arts (June 24-26)
Nashville is brimming with talented dancers, and Becca Hoback is among our very best. Enactor is a trio of solo dances that explore the relationship between the body, womanhood and a rapidly changing society. Choreographed by Roy Assaf, Ben Green and Ana Maria Lucaciu, Enactor was born out of Hoback's community-engagement initiative Body View, which unpacks how participants relate to their bodies and "experience art and physicality as outlets for creative self-expression, processing, presence and connection." See the performance June 24-26 at OZ Arts (6172 Cockrill Bend Circle). ERICA CICCARONE
See Sloppy Bonnie: A Roadkill Musical for the Modern Chick at Oz Arts (May 20-June 5)
OZ Arts is transforming its parking lot into an outdoor honky-tonk for Krista Knight's "roadkill musical for the modern chick." Learn more in our Critics' Pick about that.
Go to Nashville Repertory Theatre's Sixth Annual Broadway Brunch (Aug. 22)
Nashville Rep's annual fundraising gala is a great party that's always packed with local talent. This year's Broadway Brunch will be hosted at City Winery (609 Lafayette St.) by Scene favorite Megan Murphy Chambers, whose signature style and sass earned her a Best Comedic Actor nod in last year's Best of Nashville issue. It's a great opportunity to dig into your pockets to support one of Nashville's beloved professional theater groups, so they can get back onstage and create magic. ERICA CICCARONE
Go to Tomato Art Fest (Aug. 13-14)
All longtime Nashvillians know that there are two main rules for Tomato Art Fest weekend, which this year takes place Aug. 13 and 14. First, you must adjust any plans that involve driving through East Nashville's Five Points neighborhood — the roads are all blocked off, and day-drinking pedestrians are wobbling around even earlier than usual. Second, do not underestimate how hot it will be. The mid-August street fair is notoriously steamy, and the preponderance of the color red makes the fest feel extra fiery. There's a costume contest, a best-redhead contest, tons of bloody marys and more tomato-themed art than you ever thought possible. So make sure you've got plenty of water, sunscreen and whatever clothes (or lack thereof) make you feel most comfortable. Festival specifics are still being worked out, but updates will be posted at tomatoartfest.com in the coming weeks. Aug. 13-14 in East Nashville's Five Points Neighborhood LAURA HUTSON HUNTER
See Nashville Opera's Cinderella at Ascend Amphitheater (June 12)
Gioachino Rossini's Cinderella — or La Cenerentola in Italian — may not include a pumpkin coach, a fairy godmother or the words "bibbidi bobbidi boo," but there is bound to be magic under the stars when Nashville Opera performs it at Ascend Amphitheater (310 First Ave. S.) in mid-June. The production will have artistic director John Hoomes at the helm and will star mezzo-soprano Emily Fons. Fons, who Opera News hailed as one of the best singing actors of her generation, will be joined onstage by Matthew Grills, Jonathan Beyer, Stefano de Peppo and others. The Opera promises that the production will cross the music of Rossini with "the madcap beach-party movies of the '80s." Consider our curiosity piqued! ERICA CICCARONE 
---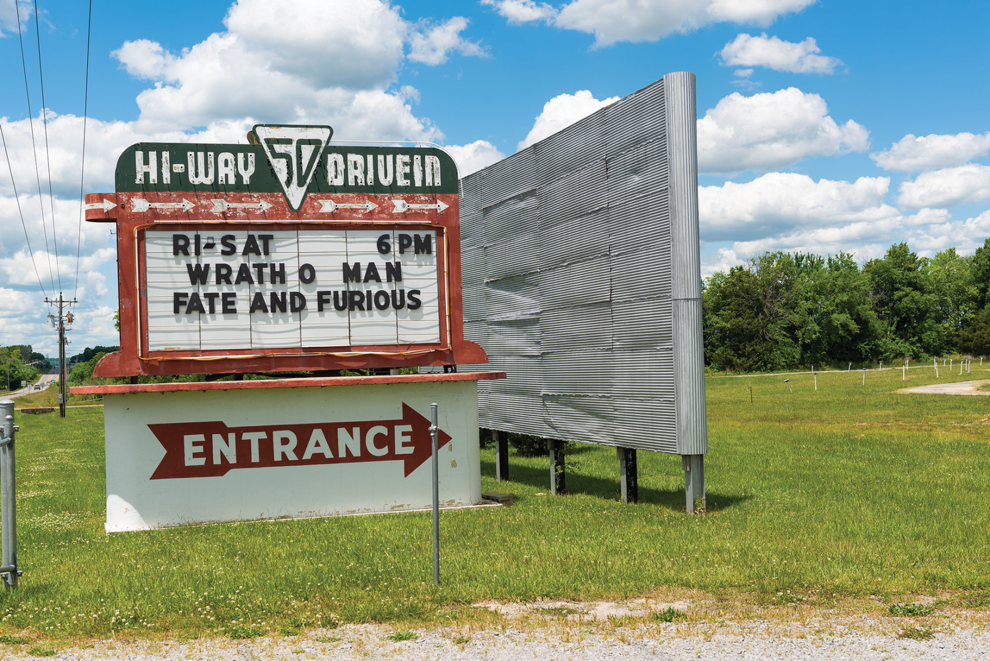 Film
Go See a Drive-In Movie
As summer begins to unfurl its warm winds and extended daylight, the drive-ins are reasserting themselves. Keeping the collective movie experience going during the pandemic, these were the places that gave people somewhere to go when stir-craziness set in. And with the school year unwinding, there's going to be a lot more options. The Hi-way 50 in Lewisburg (1584 Fayetteville Highway), the Moonlite in Woodbury (931 W. Main St.), the Stardust in Watertown (310 Purple Tiger Drive) and the Birdsong in Camden (907 Shiloh Church Road) are all up and running for the summer. The Montana in Estill Springs (10251 Tullahoma Highway) never even stopped for the winter, which deserves some respect. And while the beloved Pink Cadillac in Centerville (2506 Highway 100) has not set a reopening date for the summer, we hope to see them (the longest-running drive-in in the Middle Tennessee area) again. Upcoming events outside of film include a Bon Jovi streamed concert event at several locations, as well as a filmed production of A Midsummer Night's Dream benefiting the Watertown High School's theatrical department at the Stardust on May 20! JASON SHAWHAN
Go See a Movie in the Theater
To the delight of cinephiles citywide, the Belcourt Theatre (2102 Belcourt Ave.) announced its reopening in April, and the Hillsboro Village arthouse is currently offering limited-capacity in-person screenings of new releases and classics alike. This week, the nonprofit cinema center opens the French flick Spring Blossom (read our review of that on p. 35) and the harrowing Mexican-French shock thriller New Order, with Fellini's iconic 8 1/2 (see our Critic's Pick on that) playing over the weekend. Filmgoers can count on plenty more new releases and repertory screenings to be announced as the weeks progress, with the Belcourt's virtual screening room also still available for the time being. On the megaplex front, Regal's Opry Mills location (570 Opry Mills Drive) has been open since April, and both Regal Hollywood 27 (719 Thompson Lane) and Regal Green Hills (3815 Green Hills Village Drive) are slated to reopen this Friday, May 21. That's in addition to AMC's handful of area locations, which are all up and running. Both Cruella and A Quiet Place Part II are set to open in theaters everywhere on May 28, with June premiere dates planned for In the Heights and Pixar's Luca. New installments in the Conjuring, Fast & Furious and Purge series are all set for the summer as well, with Marvel's Black Widow landing on July 9 and the LeBron James-starring Space Jam: A New Legacy hitting on July 16. Other anticipated summer releases include M. Night Shyamalan's Old, James Gunn's The Suicide Squad, Nia DaCosta's Candyman and Wes Anderson's The French Dispatch. Naturally, all release dates are subject to change, so keep an eye on theater websites — and the pages of your friendly neighborhood alt-weekly — for updates. D. PATRICK RODGERS 
Check Out Movies in the Park
We at the Scene are delighted to bring our long-running Movies in the Park series back to Elmington Park (3531 West End Ave.) this summer, and the lineup is one of our very best ever, if we may say so ourselves. After kicking off with Disney's monumentally popular Frozen II on June 3, the series will continue with Greta Gerwig's fantastic Oscar-winning 2019 Little Women adaptation on June 10. The June 17 installment will feature 2017's Marvel Cinematic Universe fave Thor: Ragnarok, and MIP will wrap with the iconic and beloved 9 to 5 on June 24. As always, there will be food vendors (Daddy's Dogs! Ben & Jerry's! The Loveless Cafe! More!), games and more. The event starts every Thursday in June at 5 p.m., with the movies screening at sundown. Find more information at nashvillemoviesinthepark.com, and hey, it's free! D. PATRICK RODGERS