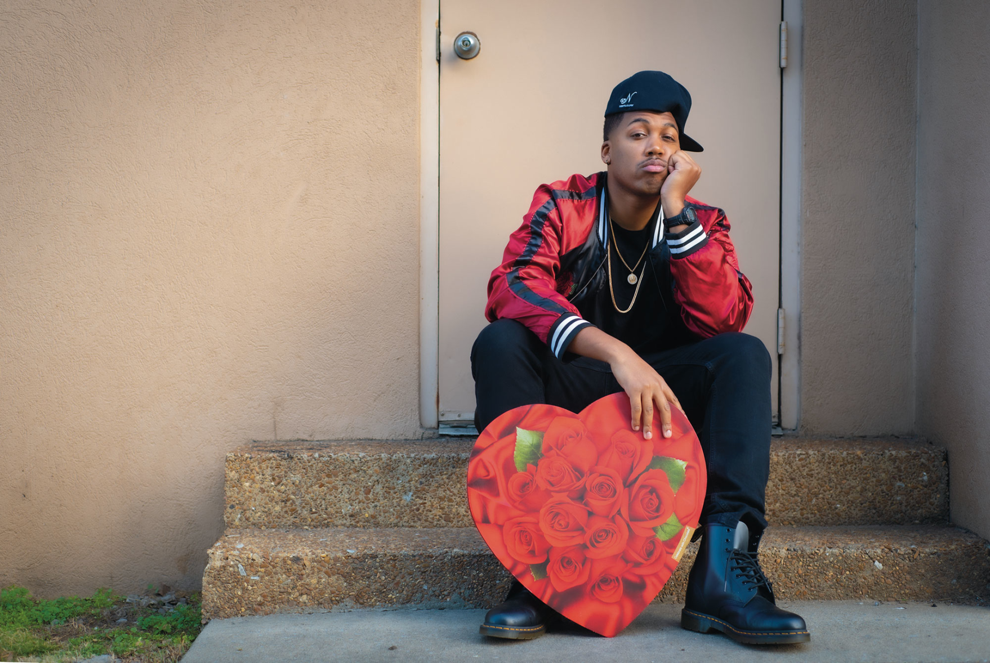 If you live in Nashville and spend much time on the internet, odds are good that you've seen Josh Black by now. The stand-up comedian issues short videos that have taken Nashville by storm in recent months. In them, Black takes on all manner of topics — from what Nashville newcomers need to know about the city to local true-crime tales to Nashville's response to the Christmas Day bombing. He also had some advice about being single in a pandemic, as well as how to maintain a relationship while in quarantine.
In the spirit of those last two clips, we at the Scene reached out to Black for further thoughts on romance during the COVID-19 era. For more from the comic, follow him on Twitter at @SirJoshuaBlack, where you can also keep your eyes peeled for details on his upcoming socially distanced comedy gigs.
Do you have any advice for people who aren't in relationships or live alone as COVID-19 continues?
There's a difference between loneliness and solitude. This can be a time for self-care. Finish that Angela Davis book you bought and posted on the Gram but never opened. Enjoy the fact that you can masturbate in peace without a partner barging in because she was supposed to be at Publix but came back because she forgot the damn AirPods. Now you're crossing ya legs pretending you're on the phone. "What's that honey? Nah, I always talk on the phone ass-naked." Use your time being single to love yourself and grow so that when you find someone, your energy and emotions don't weigh them down, but instead add a slice of life.
How are people supposed to meet hot young singles in their area if they have to remain socially distanced?
Be a COVID tester. You'll see thousands of baddies every day, and flirting with them may keep their minds off the fact that there's a popsicle stick shoved in their face tickling the brain. Afterwards say, "I can text you the results personally if you'd like, but I'll need your number." This is risky. In fact, half of you will be fired, but the other half will find soul mates. Win some, lose some. The best part is that you'll be in the know and can forewarn the streets of any reckless behavior. You can post in the East Nashville Facebook page: "Don't go to Bridgette's birthday party Sunday. She's got The 'Vid!" 
According to the BBC and others, breakups and divorces have been spiking during the pandemic. Why do you think that is?
Some people don't have COVID but still have no taste. Jumped into a relationship with a lame because you were bored instead of waiting for your soul mate. Jim and Pam were soul mates. That's why he got away with that ratchet-ass proposal at the hood corner store in a rainstorm. A lot of people out here with SettleMates. People they settled for. Quarantine's making you realize how little y'all have in common. You wanna smoke weed with anarchists at the community garden and he wants to wear Sperrys and binge-watch Alex Jones videos. Quarantine isn't causing breakups, it's just exposing how ridiculous some relationships are. That's a good thing. Stop pretending you're in love with someone you hate. The love of your life is out there waiting for you. 
Do you have any advice for people whose partners are annoying the hell out of them as they shelter in place together?
Go to East Nashville and find any white dude with dreads and buy a quarter of 'shrooms from him. Eat them at Radnor Lake by the water. Hold hands, smile, walk, relax. Do you feel anything yet? Laugh at how awkward y'all's first date was. Reminisce on the good times had before you both became so ungrateful. Is it just me or is that tree breathing? Treat your relationship like you treat the show Stranger Things. You fell deeply in love with it, but somewhere along the line shit just got boring. But you know in your heart it'll get better. Yeah that tree is definitely breathing. Forgive each other. Start a clean slate and enjoy this first date. Once Mother Nature is done teaching you beautiful lessons about life, go home, play '90s R&B and make slow passionate love. But don't forget to feed the dog. It feels like you've been gone for 10 minutes, but it's actually been eight hours.
What's the perfect date during the pandemic?
Get a bottle of Guidance Whiskey. It's local and Black-owned. Then go home and put on y'all's favorite trap playlist. As you drink, Google a recipe for a baked vegan pasta dish. Take Earth Rides XL to the grocery store (big dick energy). Drunk grocery shopping with your partner is high-class behavior. A 10-second makeout session in an aisle with an old person near you is mandatory. Go home and strip to your underwear and play music while y'all cook. We can now move from trap to Drake and Sza vibes. Take a sexy picture together and send it in a DM to that pretty girl who's always leaving heart eyes under both of y'all's posts. Invite her over for dinner and fade away into the night. 
How do you think Nashvillians have handled COVID-19 on a personal level?
Well, Republicans have had a pretty rough time here lately. They are being oppressed by having to wear masks in public. Their children aren't being allowed to give each other COVID in schools. When Tennessee was the No. 1 state for COVID, poor Kid Rock wasn't allowed to have people shoulder to shoulder in his bar while he quarantined in another state. Biden stole the election. Obama's a Muslim. Gays are going to hell. And saying "Black Lives Matter" is still somehow legal. But all we can do is pray that they can make it through this tough and trying time.