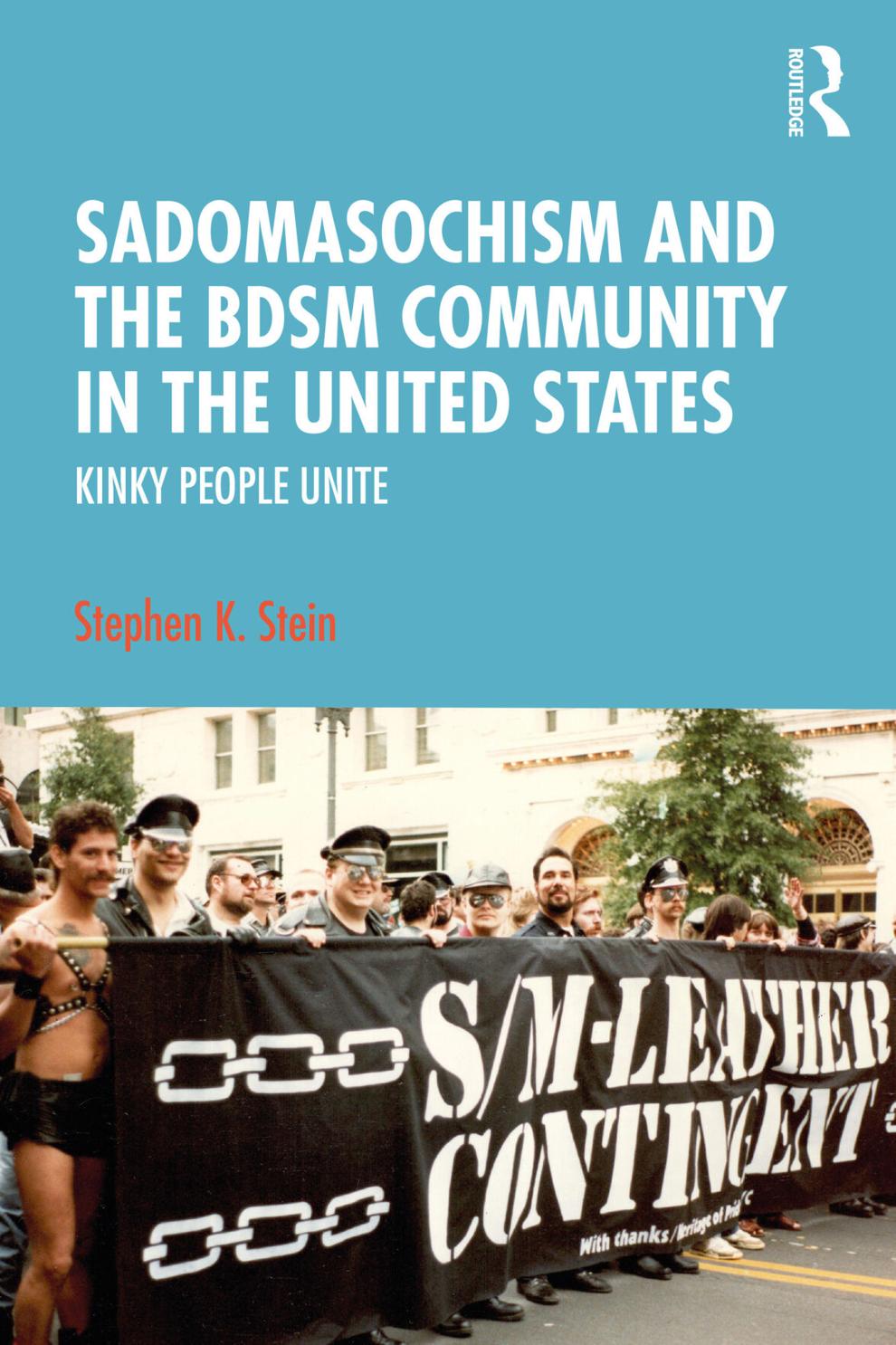 Susan Sontag once called BDSM "the furthest reach of the sexual experience." As historian Stephen K. Stein shows in his new book, Sadomasochism and the BDSM Community in the United States: Kinky People Unite, the sexual community of BDSM (Bondage and Discipline, Dominance and Submission, and Sadism and Masochism) has evolved over the past half-century. Its practitioners have shifted their practices and gained more mainstream acceptance, fostering a broader culture of sexual freedom in the modern United States.
Stein is an associate professor of history at the University of Memphis. He answered questions via email. 
What is BDSM? How can a historian research it?
Generally speaking, BDSM includes a host of practices that inject a power dynamic into sexual activities, though many people engage in BDSM activities, such as flagellation, that do not specifically lead to sexual intercourse. 
The BDSM community offers rich opportunities for historians. The Leather Archives and Museum in Chicago is dedicated to preserving the community's history, along with that of leather organizations, whose membership often overlaps that of BDSM organizations. It has the papers of many important BDSM activists, as well as club newsletters, convention programs and other publications. Most of these, though, date from 1980 to the present. The BDSM community's earlier years are very poorly documented. 
How has the status of BDSM evolved in the United States since the 1960s? Have the sexual practices changed over this time?
Popular, psychological and legal perceptions of BDSM have changed dramatically over the last 50 years. Previously seen as a mental dysfunction subject to criminal prosecution and requiring psychiatric treatment, BDSM activities today spark much less disapprobation.
Today's BDSM community evolved slowly over time as people with BDSM interests found one another via personal ads, cruising bars and bathhouses, and personal introductions. The first formal, publicly advertised BDSM organizations formed in the early 1970s as forums for learning, personal exploration and finding like-minded partners.
BDSM organizations exploded in size and number in the 1980s, and these organizations helped institutionalize and normalize BDSM practice, encouraging some activities and discouraging others. Practically every American city has a local BDSM group (or several), and these remain the central institutions of the community despite the growth of [BDSM social network] FetLife and other internet sites, which connect kinky people.
Why did BDSM leaders advocate a "safe, sane and consensual" movement in the 1980s and 1990s?
Early BDSM organizations and activists struggled to define and explain their sexual interests. In the mid-1980s, they adopted the phrase "safe, sane, consensual." It proved useful against both external critics ("What we do is safe, sane and consensual, so leave us alone") and to police conduct within the BDSM community ("What you're doing is not safe, sane, consensual, so knock it off"). Over time, the community's emphasis on consent and the individual right to pursue happiness in one's own way proved an effective counterargument to BDSM critics. 
What is the historical relationship between BDSM and LGBTQ communities? Did they work more in concert or opposition?
Many — arguably most — of the early BDSM activists were gay or lesbian or bisexual or influenced by the LGBTQ community. Gay leather bars, which emerged in the 1950s, proved one of the most reliable places to meet men with BDSM interests. When dedicated BDSM organizations formed in the 1970s and 1980s, many were exclusively gay or lesbian. The leaders of these organizations played a central role in organizing the BDSM community, and the BDSM community reflects their values. Across the United States, BDSM organizations worked to advance LGBTQ rights, and sexual rights in general.
Fifty Shades of Grey was a blockbuster, both as the 2011 novel and 2015 film. How was this phenomenon received within BDSM circles?
Fifty Shades of Grey has been a mixed blessing for the BDSM community. It reversed the membership declines of many BDSM organizations by attracting new people to the community. This growing BDSM interest also caught the attention of sexually oriented businesses, which expanded their product lines to include restraints and other BDSM equipment. There is easier access to a greater variety of low-cost BDSM paraphernalia than ever before.
On the other hand, most members of the BDSM community were offended — even outraged — by the depictions of BDSM in Fifty Shades, particularly how the relationship developed between Anastasia Steele and Christian Grey, which involved manipulation and coercion rather than negotiation. It generally ignored the community's credo of "safe, sane, consensual."
The book (and film) also repeat the common trope that people drawn to BDSM were abused as children or experienced other psychological trauma, which they reenact in BDSM scenes. Numerous psychological surveys of the community, though, have found no evidence to support this. Apart from their sexual interests, people into BDSM differ little from their vanilla friends.
To read an extended version of this interview — and more local book coverage — please visit Chapter16.org, an online publication of Humanities Tennessee.