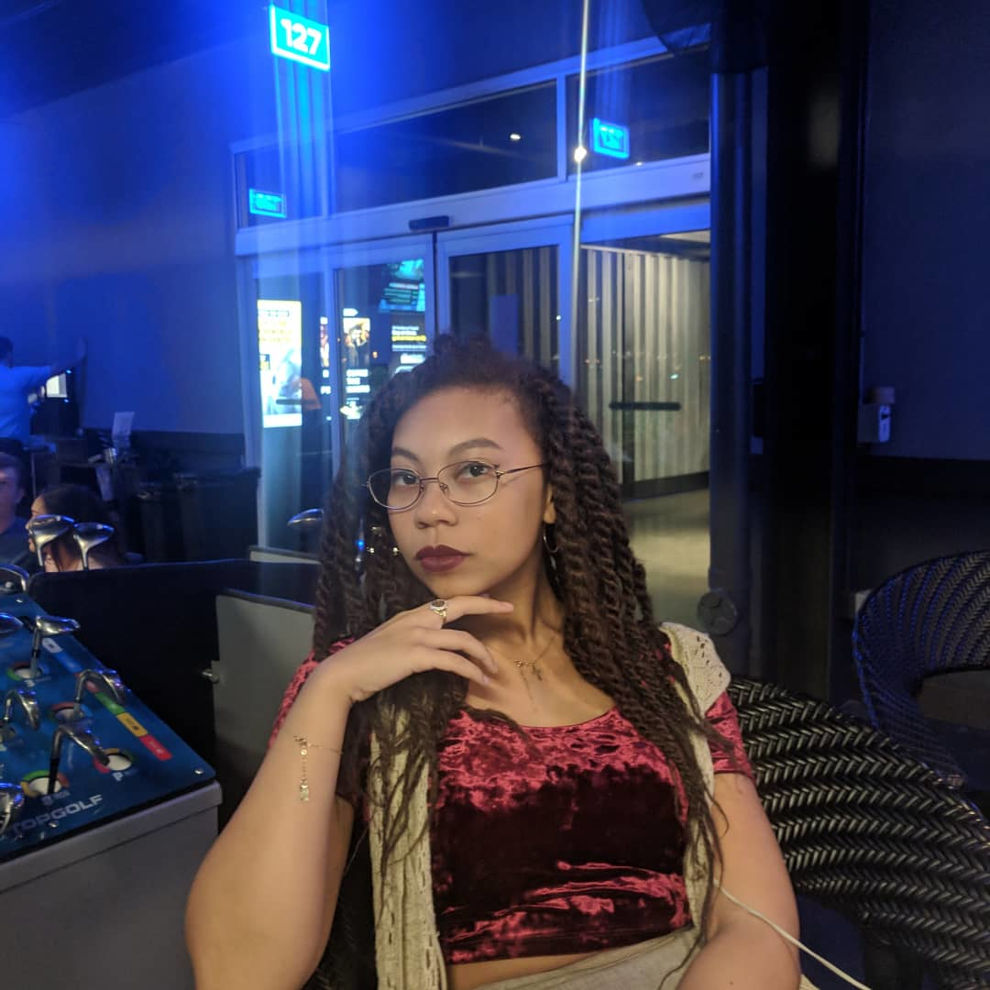 When 16-year-old Alora Young began writing her poem "Iron Lung," she didn't know that she wouldn't return to school for the rest of the year, that a pandemic was days away from shutting down Nashville, or that local news channels would later broadcast her poem. At the time, it was simply a reaction to the hollow feeling she felt in the wake of the devastating March 3 tornado.
The poem, which evolved during Nashville's stay-at-home order, is one of resilience during catastrophe. Its opening lines speak to the chaos the city has been experiencing, but also the grace of its residents: "I'm never afraid this city will forget to breathe / The silence downtown rings out like tornado sirens / But if you peer into our windows the city keeps singing." The poem — which you can view below — was released via YouTube last week by Southern Word. Now in its fifth year, the Nashville Youth Poet Laureate program selects a young poet annually to participate in civic functions and promote youth engagement in the city. Past laureates have performed at Mayor Megan Barry's inauguration ceremony, the Nashville Independent Poetry Festival and the White House. 
It didn't take long for "Iron Lung" to catch the attention of Mayor Cooper, who shared the poem on his Instagram and Twitter accounts and invited Young to perform it during last Wednesday's city-wide press conference. When Young found out she'd give a virtual presentation of her poem, which would be broadcasted on local news channels, she says she felt "really, really happy, but also shocked because I've performed in front of audiences of a thousand people before, but a thousand people and the entire city of Nashville [are] very different sizes.
"It was wild," says Young. "I was so excited but I still didn't have the level of energy I have performing in front of even small audiences because it was me and a computer."
Young is no stranger to the stage, or of catching the attention of local politicians. Councilmember-at-large Zulfat Suaratweeted a video of Young performing a piece during this year's Martin Luther King Jr. Day, and she's performed in several theatrical productions across town. She says that "being the Youth Poet Laureate is the best thing that's happened to me. For the first time in my life, I actually feel like I can have a voice and that I can give a voice to other people my age."
Taking advantage of her position as Nashville's Youth Poet Laureate, Young can speak out about matters that are important to her. "I feel like I'm finally getting to make known problems that are happening in my school and in my community … and to do that through poetry is something I've always wanted to do, and I'm just so grateful to finally have the opportunity to do it."
One issue that Young is passionate about is racial equality. "I know what our society does to black children," she says. "It happened to me … you spend your whole life thinking you're doing something wrong for existing." Young actively combats this reality through her organization Above Ground, which strives to increase equality in school systems. She noticed that advanced placement courses are predominantly made up of white students, so she decided to start a program that introduces both elementary and high school students to creative arts, as well as people of color who are working in the arts in Nashville. "Art has a correlation with improvement in academics," says Young. "And so our hope is that we can encourage these children to pursue higher academics by introducing them to the arts." Her work with Above Ground recently won the Princeton Prize in Race Relations. 
But Young uses myriad approaches to making problems known and finding solutions. Whether encouraging others to find their voice, serving as editor of Hillsboro's literary magazine Burro Underground, attending the YMCA's Youth in Government program, participating in theatrical productions or performing her poetry, Young has a mission, and she's putting in the work to see it through. She's also been published in the literary journal Signal Mountain Review and is an OZ Art Wire fellow. "I just like to do stuff," says Young. "I don't sit still very well." She hopes to one day work in government to implement the change she wants to see. 
"I would like to hope that my poems help people see how [writers like] Morgan Parker or Toni Morrison's writing have helped me because my main goal is to make the world better for all the people who come after me … whether it's [by] giving kids a role model, like the great role models I've had, or just making someone feel not so alone. I really hope that, through my writing, I can do something, even if it's just a little, to make the world better. Because if there's one thing I love the most in this world, it's people."