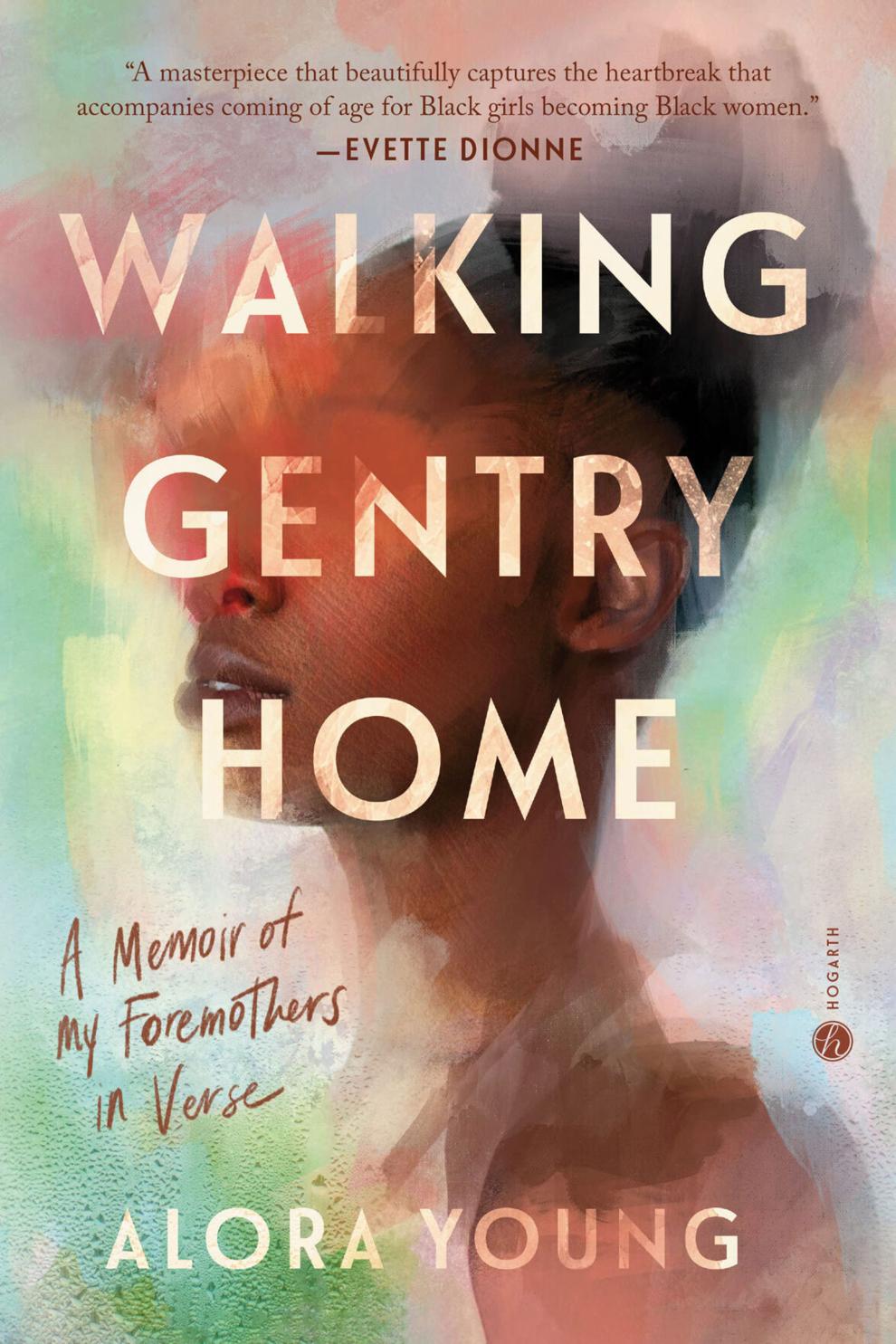 I used to occasionally sneak into my grandmother's living room, bypass her covered no-sitting-allowed couch, not touch her special wooden table with the fancy legs and avoid even a quick side-eye glance at her treasured vases. Instead I'd tiptoe straight back to the coveted shelves of framed family photographs and carefully slide out the tall Bible, which was likely much smaller than I remember, as are so many things from my youth. But back then, it felt two-thirds my size, and I hugged it like a lost cousin before opening to that sacred text in the front few pages: the record of family members, numbered and named and dated as far back as my grandmother could best recall. Somehow I looked back on their names and saw myself. I looked into the mirror and saw their names.
In former Nashville Youth Poet Laureate Alora Young's debut poetry collection Walking Gentry Home: A Memoir of My Foremothers in Verse, we see Young only by seeing the lives of the women who came before her. The collection really lights up in the sixth and final section of the book. There we experience Young's direct point of view, and she arrests our breath as she builds herself in her mother's womb in "A Letter from the Womb, Teaneck, NJ, 2002," disturbingly comes to age in the eyes of predatory men in "When I Stop Calling Mom, Mommy" and reflects on this nation's perpetual reckoning with its legacy of racism in poems like "American Blessings, America, Present Day."
This isn't invitation or permission, however, to jump to the last part of the book. Young doesn't get to see her reflection without counting the names (and the lost names) of her foremothers. We too must experience the blood, the shotgun weddings, the singing, the colorism, the loss, the sibling rivalry, the dancing and the "same fight new time" of every generation in her mother's lineage in order to truly witness Young (19 and now a student at Swarthmore College) grow from girl to young woman. For Young's family, "girlhood is the trip / from the home you were born into / to the home you built," and the lives of her foremothers are the poems she was born into before we can experience the poems she's now building.
In "Kill a Love Song," an ars poetica-style poem that kicks off the book's fourth part, Young says:
I have a million generations of mothers in my melody

A poet's heartbeat passed down from the very first century

A passport to our past in every iambic eulogy
As Young walks us through her ancestors' lives, she labels each section with time periods, spanning prehistory to present day. Additionally, Young marks specific years on many of the poems to further help readers locate themselves in time, and she occasionally gives physical locations to establish place, which plays an important role in the book. Her family stories primarily take place in Lauderdale and Haywood counties in West Tennessee, where they inherited land from sharecropper ancestors "who came into the land" when their former enslaver died. Early in the collection, Young tackles the miscegenation and likely plantation rape in her bloodline, like in these lines from "1864":
I will never know the full story,

but I often wonder if [Collie's] brothers who fought

were murdered by their own unknowing siblings.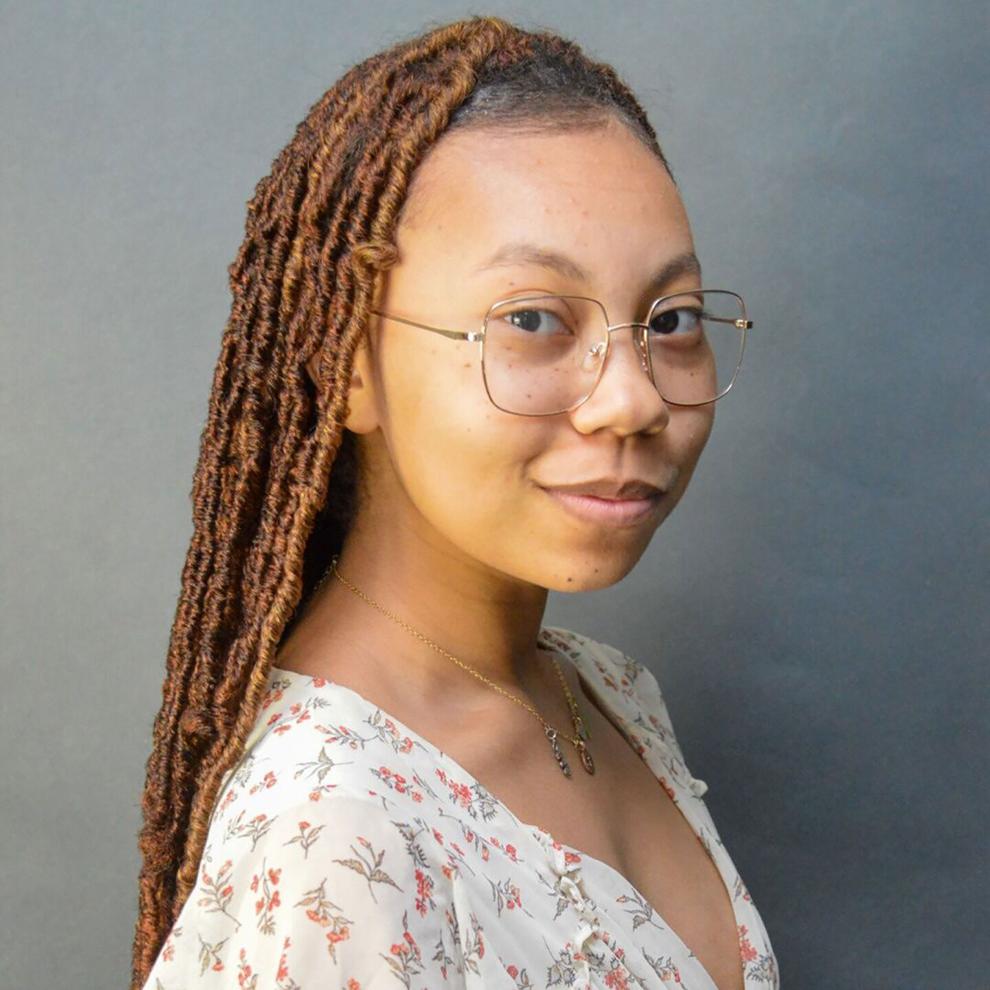 From the Civil War to World War II to Vietnam; from the Great Depression to the height of the HIV pandemic to the murder of George Floyd; and from gospel songs to Sammy Davis Jr. to Lauryn Hill and Beyoncé, Young's intimate family history also takes us through the history of the United States. Perhaps she reminds us that we cannot see America today without acknowledging the history that built the nation.
I pan for names like gold.

This history I've spent so long searching for

. . . . I don't know how I've managed

to love nameless women so dearly,

yet every night I pray

that they look down on me with pride.
It's difficult not to feel like her family history is all of our families' histories. You may see yourself reflected in Young's verse. Like me, you may step back to imagine your foremothers and how they shape your becoming. You will count the names, try to number the unnamed, remember that you are who you are because of who they were. You will remember and be glad.