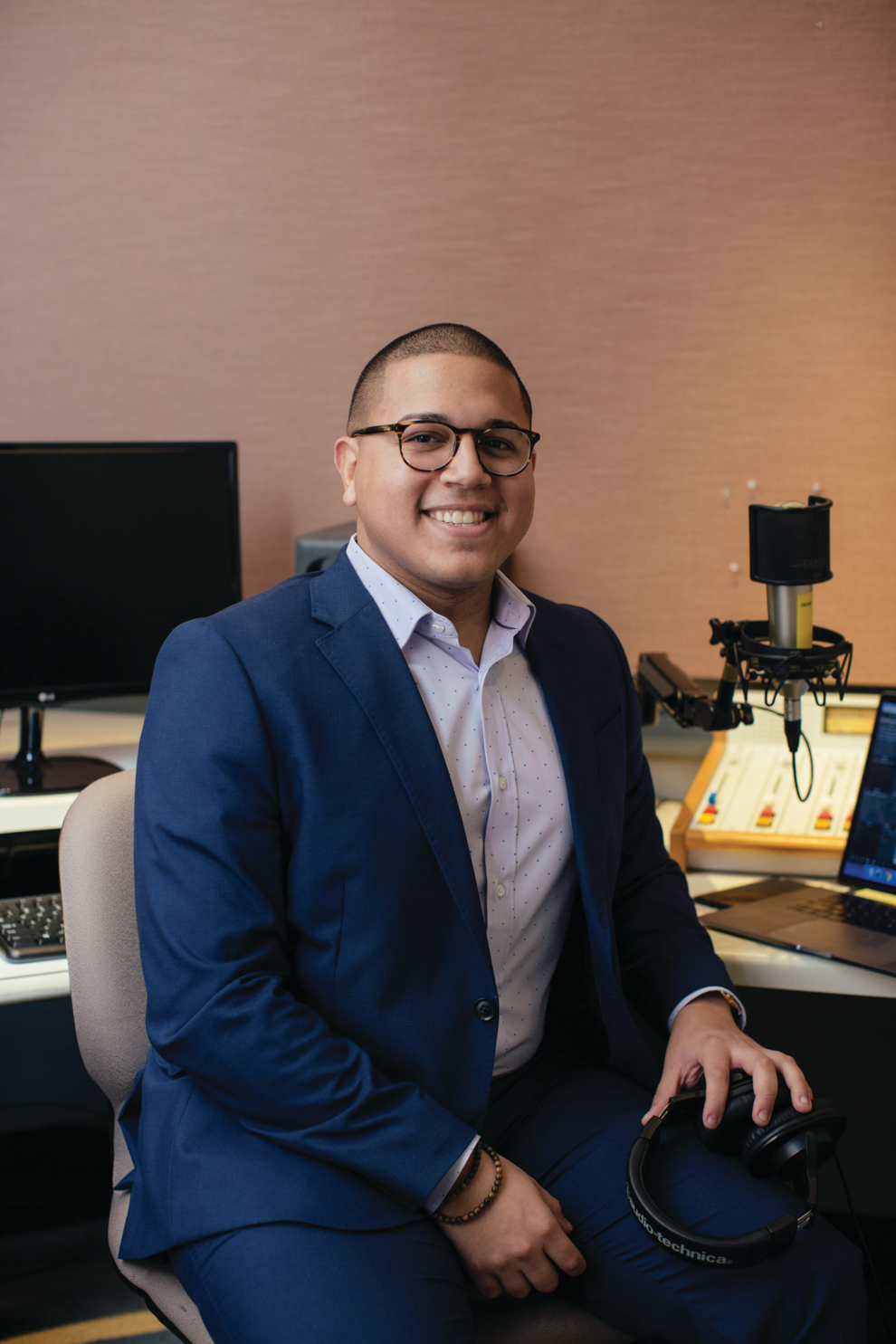 On Tuesday, Nashville Public Radio political reporter Sergio Martínez-Beltrán said on Twitter that in recent days, he has faced obstacles while trying to move around the Cordell Hull State Office Building. On Thursday, June 4, Martínez-Beltrán was stopped at the entrance of the building and told to provide his photo I.D. and sign in. Existing protocol does not require a reporter who is already wearing his WPLN press badge and his General Assembly badge to sign in or show proof of identity, and Martínez-Beltrán had never been asked to do so before.
Then, on Tuesday, June 9, Martínez-Beltrán was stopped by a sergeant-at-arms when he attempted to enter a Senate committee hearing and was told to wait while the sergeant-at-arms consulted with a supervisor. "There are so many different rules regarding access that it seems like the 'gatekeepers' are having a hard time following them," wrote Martínez-Beltrán in the tweet. 
Martínez-Beltrán has been the station's politics reporter since September 2018 and is a member of the Tennessee Capitol Hill Press Corps — which includes nearly a dozen full-time members who report for Tennessee outlets, including the Scene. Martínez-Beltrán, who is Puerto Rican, is the only person of color in the press corps. 
"I wear two press badges around my neck every day," wrote Martínez-Beltrán in another tweet. "I wear a suit too. Why? So that security and lawmakers know right away I'm press. Not an intern, not a random person, not a criminal. Press. This week showed that hasn't been enough."
Joel Ebert, the state house reporter for The Tennessean and chairman of the press corps, said in a tweet that Martínez-Beltrán is the only member of the press corps who has been stopped. 
This afternoon, WPLN tweeted a statement about the incidents: "WPLN News is troubled by the extra scrutiny that our reporter has faced when accessing spaces designated for press, especially as he is the only non-white member of the capitol press corps. We appreciate the attention Speakers McNally and Sexton are already giving to this matter."
House Speaker Cameron Sexton's chief of staff Holt Whitt tells the Scene that workers at the entrance of the Cordell Hull Building are private security contractors. "Not to make excuses," says Whitt, "but we had hired additional private security contractors because we have changed our protocols for allowing limited amount of the public into our committee rooms based on COVID-19 protocols." Whitt says that a newly hired employee "did not have a firm understanding of what the protocols were." According to Whitt, legislative administrator Connie Ridley addressed the incident with the contracting company.
Unlike people stationed at the building entrance, the sergeants-at-arms are employees of the state Senate. Adam Kleinheider, communications director of Lt. Gov. Randy McNally's office, tells the Scene that sergeant-at-arms Ronnie Townes interacted with Martínez-Beltrán in the incident outside the committee room. Townes has held the part-time position for nearly 20 years. 
Kleinheider also issued the following statement: 
Lt. Governor McNally has been adamant that despite the limits the COVID-19 pandemic places on access to the general public, press access to our proceedings should be unfettered. Sergio Martinez-Beltran is a hard-working and well-respected member of the Capitol Hill Press Corps. The incidents in question should not have happened. Lt. Governor McNally called Mr. Martinez-Beltran immediately after the second incident and apologized for the actions of the employee. Lt. Governor McNally remains committed, as always, to press access and equal treatment for all.
"My hope is that no other reporter has a hard time doing their job at the people's building,"
wrote Martínez-Beltrán in a tweet
on Tuesday night. "My hope is that tomorrow, next week and next month, I won't have to deal with someone trying to prevent me from doing my job. Do better, #tnleg."