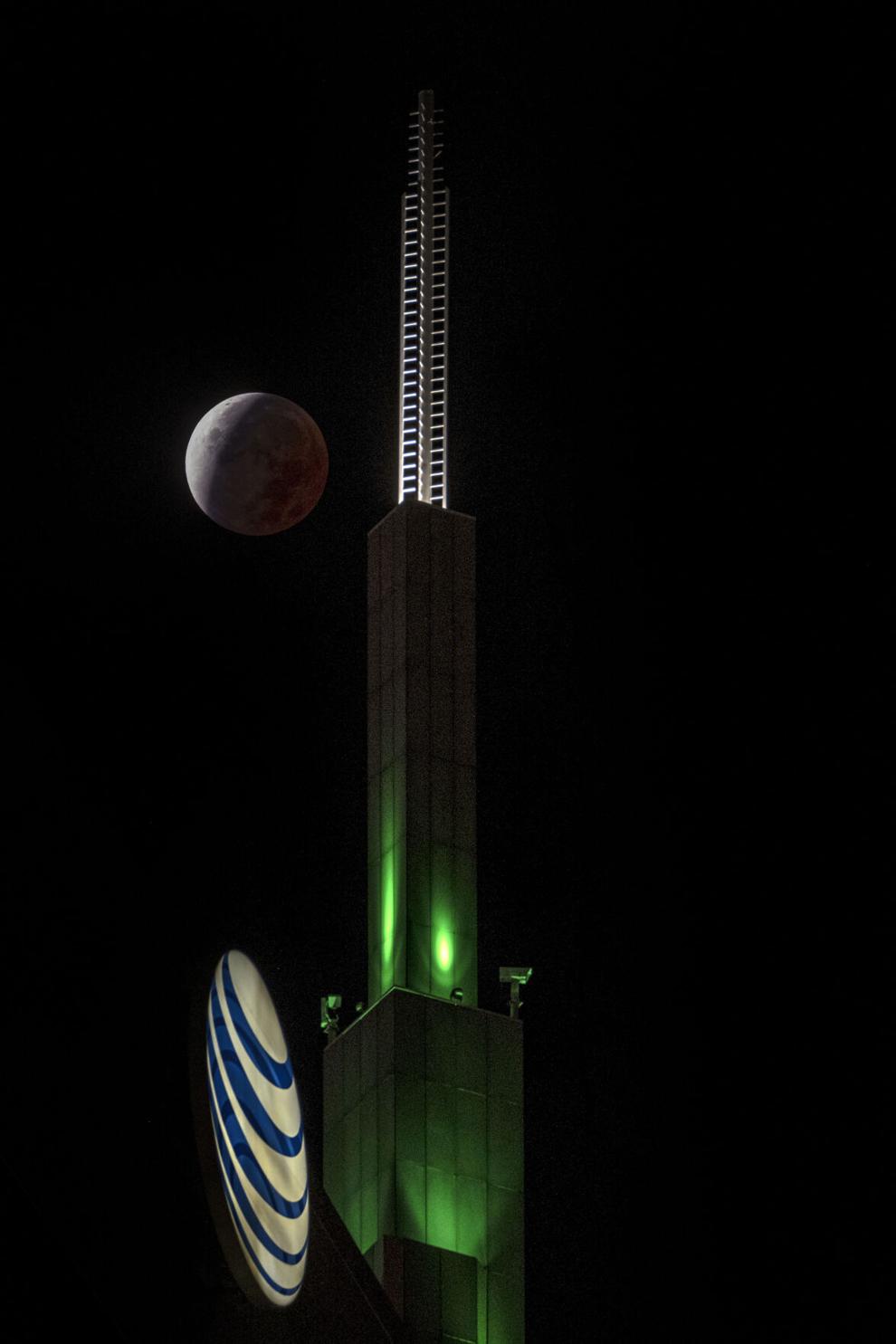 In the wee hours of Friday, Nov. 19, North America caught a glimpse of the longest partial lunar eclipse in nearly six centuries.
The Beaver Moon lunar eclipse — so called because this is the time of year when beavers start taking shelter in their lodges — was visible over downtown Nashville, and contributing photographer John Partipilo managed to snap an excellent shot. Above, see Partipilo's photo of the eclipse, foregrounded by one of the spires of Nashville's Batman Building.
[Bonnie Tyler voice] Nothing I can say — a partial eclipse of the moon!