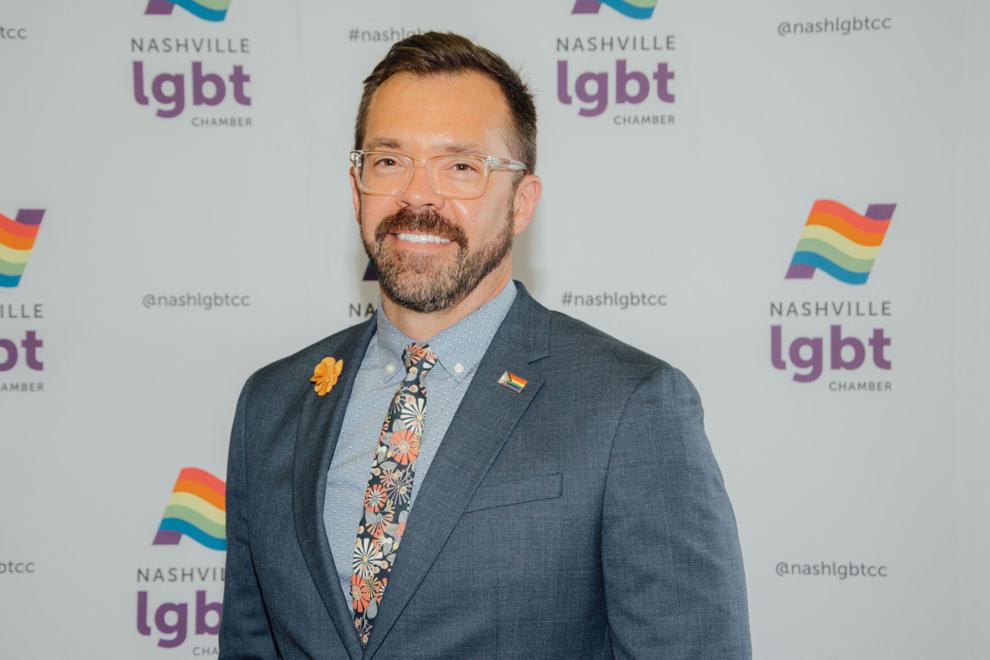 Nashville LGBT Chamber CEO Joe Woolley was fired last week, with his last day Friday.
"After many months of unresolved personal and professional conflict with the board, and especially the executive committee about the operation and direction of the organization, it has become clear that we are not aligned and the Board has voted to dismiss me," Woolley writes in an email to chamber members.
Woolley says he suggested that he stay on until June to help with a leadership transition but that request was denied. Woolley served on the chamber's board for four years before being appointed CEO in 2018.
His time at the helm has included efforts to encourage major businesses to lobby against anti-LGBT policies at the state legislature.
In the letter, Woolley writes that his own personality may have contributed to an ineffective relationship with the board.
"As many of you know, I approach every aspect of my professional and personal life passionately, and sometimes too passionately," he says. "I think it is partly what made me good at this job, but when not aligned with something it can create conflict."
He adds that he wanted to turn the chamber "into a statewide force" but that the initiative was not supported by current leadership and "was stopped from moving forward."
"Strategic disagreements occur in every organization," Woolley writes. "But the way in which this disagreement was managed by some members of the executive committee was unnecessarily aggressive and personal, and to put it mildly, done in an entirely unprofessional manner."
In a followup interview, Woolley says tension with the board dated back around 14 months, to when new board leadership came on.
He decided to hire a lawyer about a month ago, and negotiations since then were ultimately fruitless — in part, he says, because the chamber was insisting on a noncompete clause that would prohibit him from working for a member company or organization.
Woolley says that he decided not to walk away as the relationship soured progressively and, at times, rapidly, because he felt a "tremendous amount of obligation" toward the organization and people involved with it.
"In the end, it was a micromanaging, toxic work environment with the leadership I had to deal with, and there were slanderous comments made against me and the organization from a board member, and I was never protected by the board from that," he adds.
At the heart of the conflict, Woolley says, was an internal debate over whether the organization should be a centrist, pro-business advocacy group or a more progressive group that focused less on business issues and more on LGBT issues. The latter approach "goes against everything I've spent time and energy doing," he says.
Board leadership did not respond directly to questions about the reasoning for Woolley's dismissal but issued a joint statement.
"Nashville and Tennessee need strong advocates for the LGBTQ+ community now more than ever," they write. "The Board has an obligation and commitment to do what is in the best interest of the Chamber and voted to terminate Joe Woolley. His last day was May 6. Change is part of every organization, and we are making the changes we need to make our organization stronger, more impactful, and more inclusive for the work ahead. The Nashville LGBT Chamber has strong board leadership representing small businesses, corporations, entrepreneurs, and LGBTQ+ professionals from across the state. While we conduct a search for our next CEO, our 15 board members and countless volunteers are ensuring the great programming, education, and events that our members and community love are all continuing as planned, including our upcoming 2022 Pride in Business awards on June 3. Great things are on the horizon as we continue to advance common business interests, economic growth, and equality in the workplace and society."
According to Woolley's letter, chamber membership manager Lauren Bland resigned Thursday as a result of the situation. Bland says in a message shared by Woolley that she was "very disappointed and saddened to be doing so." Bland did not respond to a request for comment.