The Korean War Veterans Memorial Bridge was lit in yellow on Sunday evening in remembrance of the victims of traffic accidents. As part of the World Day of Remembrance for Road Traffic Victims, local transit advocates assembled and called for increased safety measures as fatal traffic accidents increase locally and nationally.
Lindsey Ganson of Walk Bike Nashville, the transit advocacy organization that hosted the vigil, said 2021 is currently on track to be another record year for pedestrian deaths in the city. Ganson said 32 pedestrians have been killed this year.
More than half of the accidents that kill pedestrians continue to occur along the same seven roads, often located in lower-income areas. People experiencing or who have previously experienced homelessness accounted for 30 percent of the victims last year. The seven roads where accidents frequently occur are Dickerson Avenue, Gallatin Avenue, Old Hickory Boulevard, Charlotte Avenue, Rosa Parks Boulevard, Murfreesboro Pike and Buena Vista Pike.
Family members of people killed by traffic accidents in previous years also attended Sunday's event. Chuck Isbell lost his son Nathaniel on Halloween night in 2020; the 13-year-old was hit by a car in Rutherford County while skateboarding. 
Isbell and his wife have advocated for lower speed limits since the death of their son.
"I don't want anyone else to go through this," said Isbell. "He's gone. And it's horrible."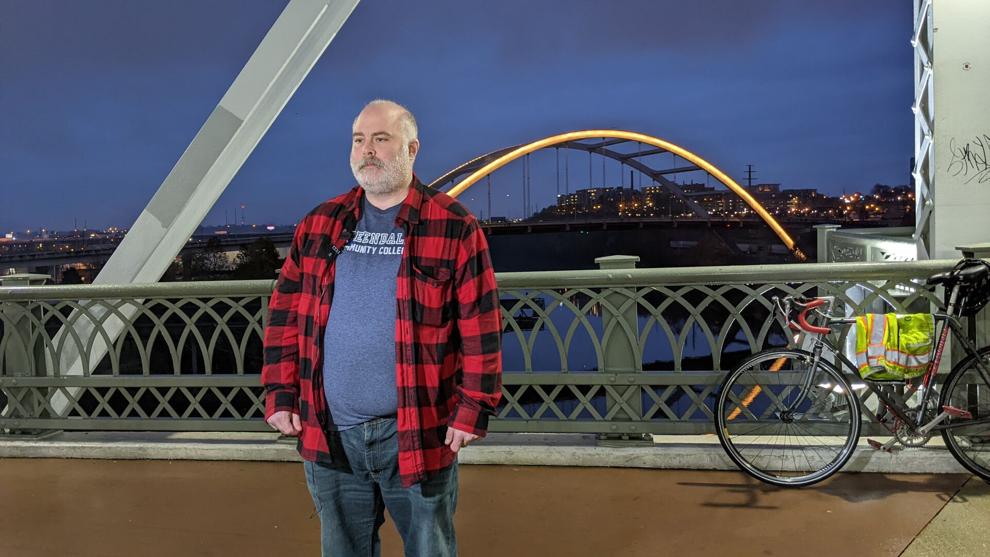 Martha and Ivan Warmuth lost their daughter Alison in Boston in an accident involving a duck boat — an amphibious truck that tours around the city — in 2016, and have been advocates for street safety since moving to the Murfreesboro area. Martha Warmuth read a poem in memory of her daughter at the event, and attendees held candles as they observed the bridge.
In 2020 Mayor John Cooper committed the city to the international Vision Zero project, with the aim of reducing pedestrian traffic accidents completely. Ganson said many of the solutions to achieve the goal are known, but there needs to be more investment and an increase in political will.
"The mayor is undertaking a study to look at long-term planning for safety … and this is wonderful, we need to plan for the long-term, but we also need to make improvements right now," said Ganson.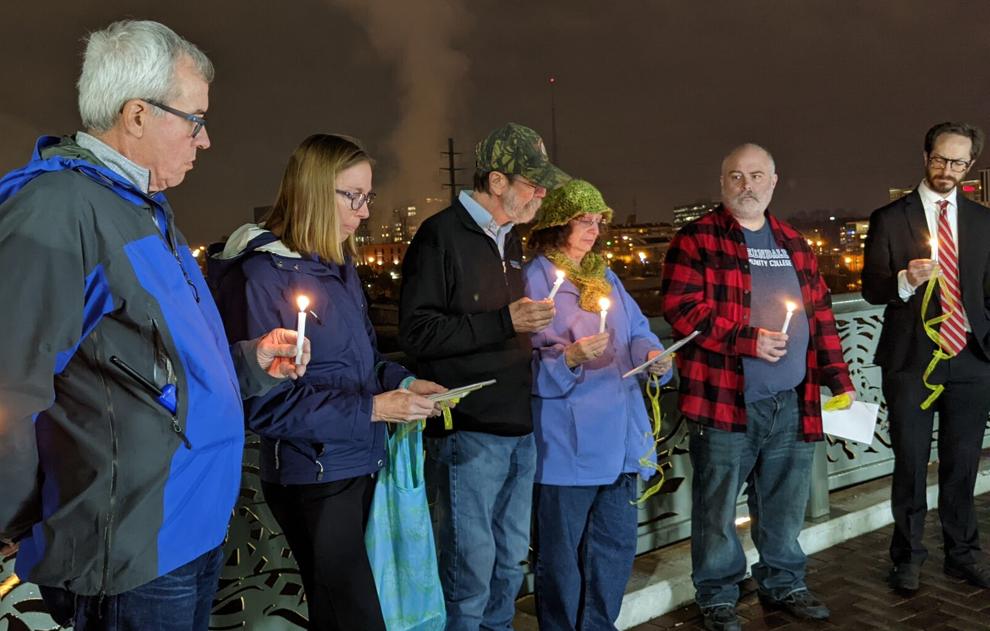 Councilmember Freddie O'Connell of District 19 also attended the memorial.
"To me, safer streets means motorists aren't at risk of colliding with one another, they're not at risk colliding with transit users or pedestrians or cyclists," said O'Connell. The councilmember said he introduced an amendment to the capital spending plan to invest in Vision Zero plans and programs, in partnership with the mayor's administration.
According to the National Safety Council, traffic fatalities in Tennessee increased by 30 percent in 2021, from 526 to 682. Traffic accident deaths increased by 16 percent nationwide.