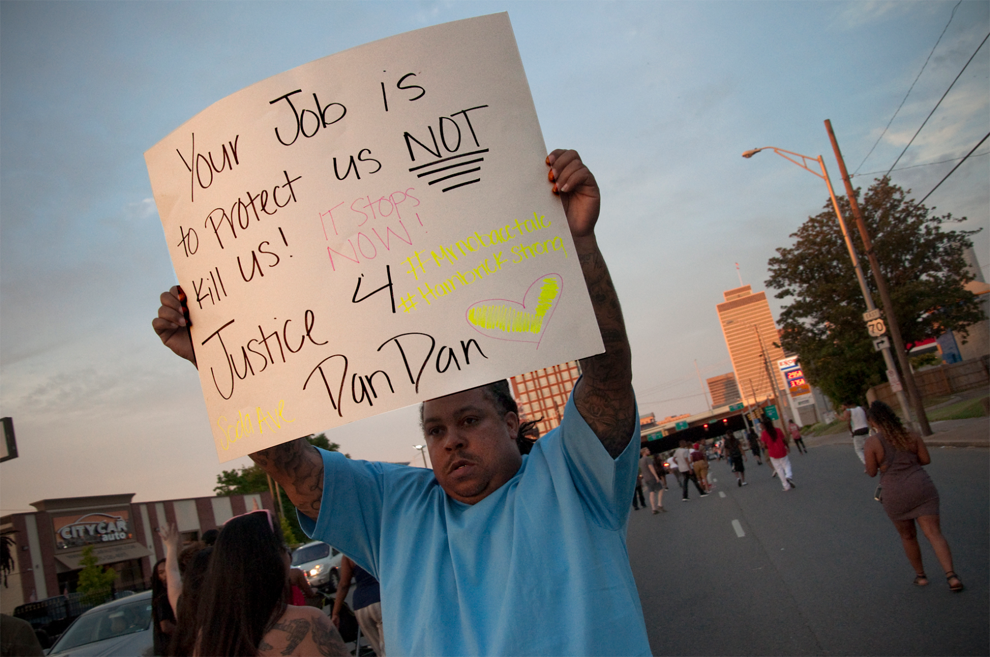 The Metro Nashville Government and the family of Daniel Hambrick have reached agreement on a $2.25 million settlement.
The negotiations stemmed from a civil suit filed by Hambrick's mother, Vickie Hambrick, in the wake of the 2018 shooting of her son by Nashville police officer Andrew Delke.
Delke faces a first-degree murder charge for the slaying. David Raybin, Delke's attorney in the criminal trial, says he believes the settlement has no impact on the criminal case.
The Metro Council must approve the settlement agreement. Under the agreement, Metro and Delke do not admit wrongdoing or liability, according to a release.
"While money can never make up for the loss of Daniel's life, we are proud to have delivered some measure of justice for Daniel's family," Hambrick family attorneys Joy Kimbrough and Kyle Mothershead say in the release.
Metro legal director Bob Cooper says the settlement helps the city avoid costly litigation "with the risk of an adverse decision."
In the lawsuit, which asked for $30 million in damages, the Hambrick family's attorneys argue that MNPD has a "culture of fear, violence and racism," citing the department's use until 2017 of a training manual featuring racist attitudes about policing.
The complaint also describes Delke's work on the department as discriminatory, including a finding that Delke, who is white, reportedly stopped Black drivers for roadside searches nearly three times more often than the median search rate for MNPD officers in the same geographic zones.
MNPD forcefully rejected the Hambrick family's arguments when the suit was filed, calling it an "inflammatory attack on the department as a whole, our officers and our training academy."
Delke's team has argued that during the chase, Hambrick turned and pointed a gun at the officer, who shot Hambrick three times — twice in the back and once in the back of the head. Prosecutors dismissed the argument, pointing to surveillance footage that shows Hambrick running away from Delke at the time of the shooting.
According to the release, Vicki Hambrick and Metro Police Chief John Drake, who was a deputy at the time of Hambrick's death but has since been promoted, have agreed to meet privately after the settlement is approved.
"This settlement will avoid years of protracted litigation as our department continues its strong focus on building trust and partnerships with Nashville residents through community engagement and, when possible, alternative policing strategies," Drake says.