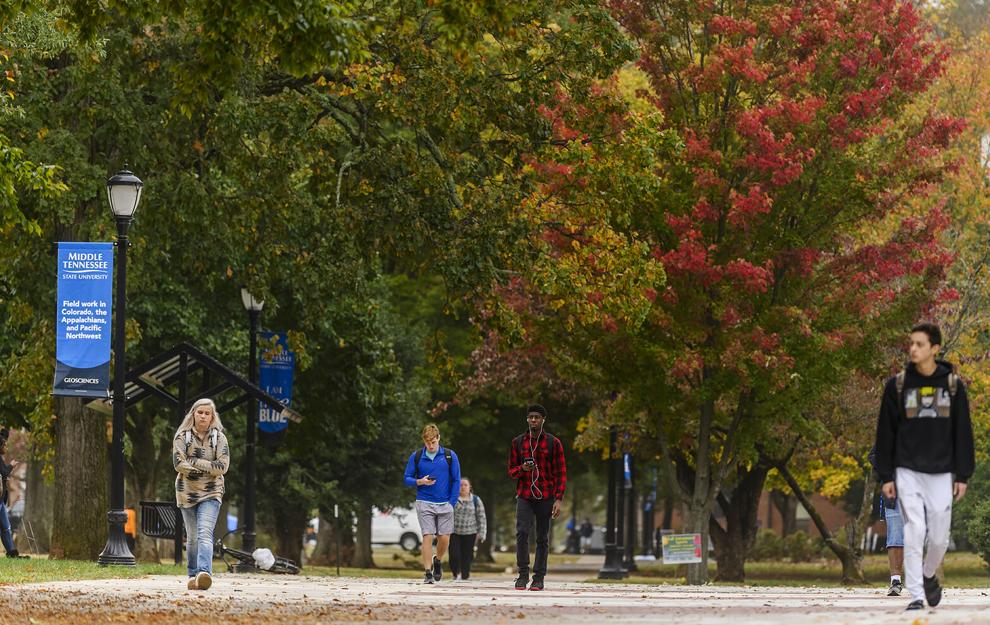 The Institute of Education Sciences has just named MTSU as a partner institution on a nearly $1 million research grant awarded to the state — $926,761 to be exact. 
The grant, awarded by the Institute of Education Sciences, will support research on the effectiveness of Tennessee Pathways, a program developed in part by the Tennessee Department of Education and the Tennessee Board of Regents. Tennessee Pathways "creates alignment between K-12, postsecondary education and employers so that students have a clear and guided pathway to move seamlessly into the workforce."  
The initiative guides students through K-12 advising, career and technical education (CTE), and educational and experiential opportunities that provide high schoolers industry-specific certifications or relevant credits at postsecondary institutions. Jobs can range across various fields such as education, health science, business and more. 
The research grant will enable researchers to evaluate the impact of the Tennessee Pathways program through a three-year project titled "Analyzing and Understanding the Educational and Economic Impact of Regional and Career Pathways." MTSU will spearhead qualitative data collection and analysis, conduct interviews and distribute a survey created in part with the Education Strategy Group. The goal of research is to identify significant aspects of the program that can be developed and improved upon. 
MTSU's co-principal researchers — also known as investigators — will be Chaney Mosely, assistant professor or agricultural education, and Elizabeth Dyer, assistant director of the Tennessee STEM Education Center. They will also work with staff from the Tennessee Department of Education, University of Tennessee-Knoxville, University of Massachusetts and Education Strategy Group. 
"Recognizing the need for post-secondary education is important, but there are two other pieces that are missing: employability and technical skills," says Mosely. "Career technical education like the Tennessee Pathways provides both of those to learners. This research project is a great opportunity to study the impact of the program and its efficacy."