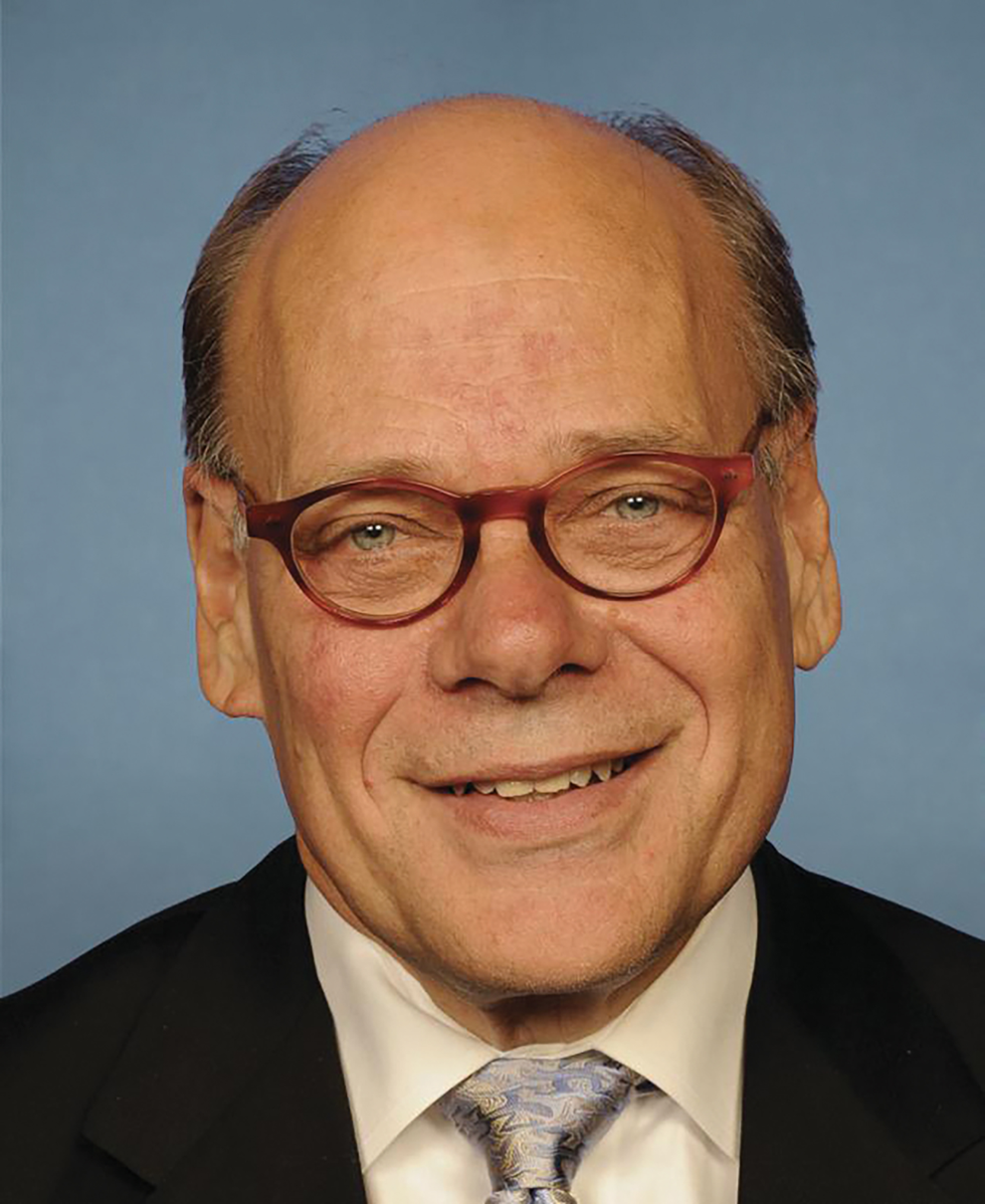 I was impressed with U.S. Rep. Steve Cohen (D-Memphis) during the recent House Judiciary Committee's hearing of former special counsel Robert Mueller's testimony. 
When Cohen compared President Donald Trump to a mob boss and cast U.S. Attorney General Jeff Sessions as his consigliere, Cohen defined the White House to any fan of the Godfather films. And it is a well-suited metaphor for the bizarre characters we currently have in the White House. 
We should also appreciate Cohen's willingness to work cooperatively in Congress and for Tennesseans. According to his 2018 Report Card from GovTrack — an online tool that analyzes the voting records of members of Congress — Rep. Cohen is one of the hardest-working members of the U.S. House of Representatives.
GovTrack's analysis of congressional members' leadership and how they adhere to ideological principles puts Cohen closely aligned with progressive principles. He also scores nearly at the top of the leadership charts. Cohen co-sponsored the second-largest number of bills and resolutions in the House. While sponsoring bills isn't necessarily a measure of how effective a legislator is in Washington, Cohen also tied for third place out of our nine Tennessee members of Congress for the number of his bills that became law. 
It is an impressive record for our Memphis representative.
 Unfortunately, not all of our congressmen have such impressive scores. For example, U.S. Rep. Jim Cooper (D-TN), who has more terms logged in office than does Rep. Cohen, falls significantly below Cohen and the vast majority of all Congressmen on both the leadership scale and the ideology scale. In fact, Cooper is in line with a good number of Republicans on the ideology scale, and many junior members of Congress exhibit a greater amount of leadership than Cooper. 
In an era in which it is vital that our representatives do everything in their power to be effective members of Congress, Cooper has continually burned bridges with U.S. House Speaker Nancy Pelosi. Instead of working to find common ground, Cooper has chosen to oppose her election at every turn and has paid a price — not a single one of Cooper's bills was voted out of committee this year. Cooper's relationship with congressional leaders has an impact on all Tennesseans. 
More than 50 years have passed since former Nashville Mayor Richard Fulton held the seat that Cooper holds today. Fulton represented Tennessee's 5th Congressional District from 1963 until 1975, when he was elected Nashville mayor. While in Congress, Fulton voted for the pivotal Civil Rights Act of 1963 — one of the few Southern officials to do so. He also voted for the Social Security Act of 1965, which established Medicare and Medicaid. The 5th District has a history of strong representatives who worked well with party leadership and put the needs of their constituents ahead of their personal ideology and philosophy. 
I think we are witness to a similar approach from our current mayor. Mayor David Briley has not been one to force his personal agenda on our city and has listened intently to the will of the people. Some good examples of this have been his willingness to back off plans to privatize Metro's public parking, his proposed plans for the Morris Memorial Building, and his plans for Church Street Park. In each case, the mayor listened to Nashvillians and did not try to force his ideas upon his constituents. 
That wisdom and willingness to listen has been recognized by many of Nashville's former leaders, including former governor and mayor Phil Bredesen, who have endorsed Briley's re-election. I am confident that Nashville will continue our success by electing a mayor who has an ear for his constituents. 
Bill Freeman
Bill Freeman is the owner of FW Publishing, the publishing company that produces the Nashville Scene, Nfocus, the Nashville Post and Home Page Media Group in Williamson County.