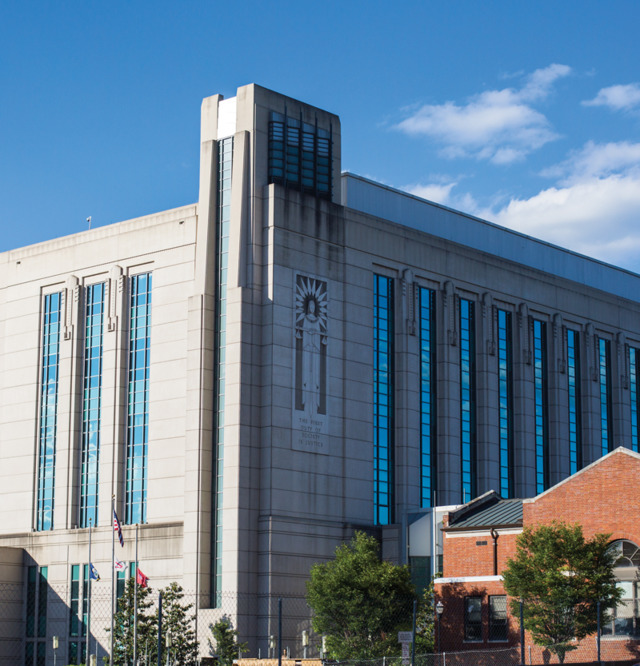 Every year in Nashville, thousands of people are locked in jail cells before they've been convicted of a crime, simply because they don't have the money to get out — they can't afford to pay bail. But for poor criminal defendants, it doesn't end there. Once they're behind bars, Metro charges them $44 per day for the privilege. In some cases, defendants can rack up thousands of dollars in jail fees, a charge they are subject to only because they couldn't make bail in the first place. 
The cash bail system has been the subject of reform efforts, even inspiring a community bail fund to help those who can't afford to get out on their own. But these jail fees, a line item that appears along with court costs on the bill one receives after a trip through the criminal justice system, have received less attention. Until now. 
Last week, Metro Councilmember Freddie O'Connell filed a resolution to eliminate them. They're a "non-sentenced form of financial punishment," he says, "and if Metro can get out of this game, then, yes, I think we should."
Eliminating jail fees would relieve a burden for poor Nashvillians trying to move on from a collision with the criminal justice system — Metro Public Defender Dawn Deaner notes that outstanding fees cause people problems when it comes to acquiring or maintaining a driver's license. But the resolution might also do away with a policy that is more trouble than it's worth for Metro and the courts. 
Data provided by the Davidson County Criminal Court shows that jail fees are ultimately waived by judges in a large number of cases. In the fiscal year that ended in 2017, General Sessions judges waived 42 percent of the more than $1.9 million in fees. In state trial courts, there was nearly $12 million in jail fees assessed, and judges waived more than $9.5 million. Still, over the past three years, millions of dollars in pretrial jail fees have been billed to people who go through Nashville's criminal justice system, and Metro collects a low percentage of them. Since the fiscal year that ended in 2015 — after accounting for a 5 percent clerk commission — Metro has collected just $533,873.42 of the $11,411,448.55 in pretrial jail fees that were billed to defendants. That's roughly 4 percent. The collection rate for cases in General Sessions court is better, in part because defendants generally spend less time in jail before their trials. Still, for the same three-year period, Metro collected just $1,043,566.15 of the $3,691,698.36 in assessed jail fees — a little more than 28 percent.
Although the charges are referred to as jail fees or jailers fees, they don't actually go to the jailer. The money that is collected goes straight to Metro's general fund. And because eliminating them has a fiscal impact, O'Connell's resolution must first go through a 30-day review period before it appears on the Metro Council agenda. 
O'Connell represents District 19, which includes downtown and parts of North Nashville that have remained a high-poverty district through Nashville's boom years. O'Connell says he's always looking for ways to "reduce the impact of poverty in my own council district, understanding that if we do that, it's probably going to have benefits citywide." And because the jail fees are set by the Metro Council, it's an issue he can address. 
Says O'Connell: "I know from firsthand experience working with an ex-felon on restoration of voting rights that there are all these little things that creep in throughout the criminal justice system that have nothing to do with the agreed-upon-by-society-generally sentence of someone that is actually convicted of something. There are these little ancillary costs that we stick on the person frequently even before they've actually been convicted of something."
This story has been updated to include data from cases in which pretrial jail fees were waived by judges.