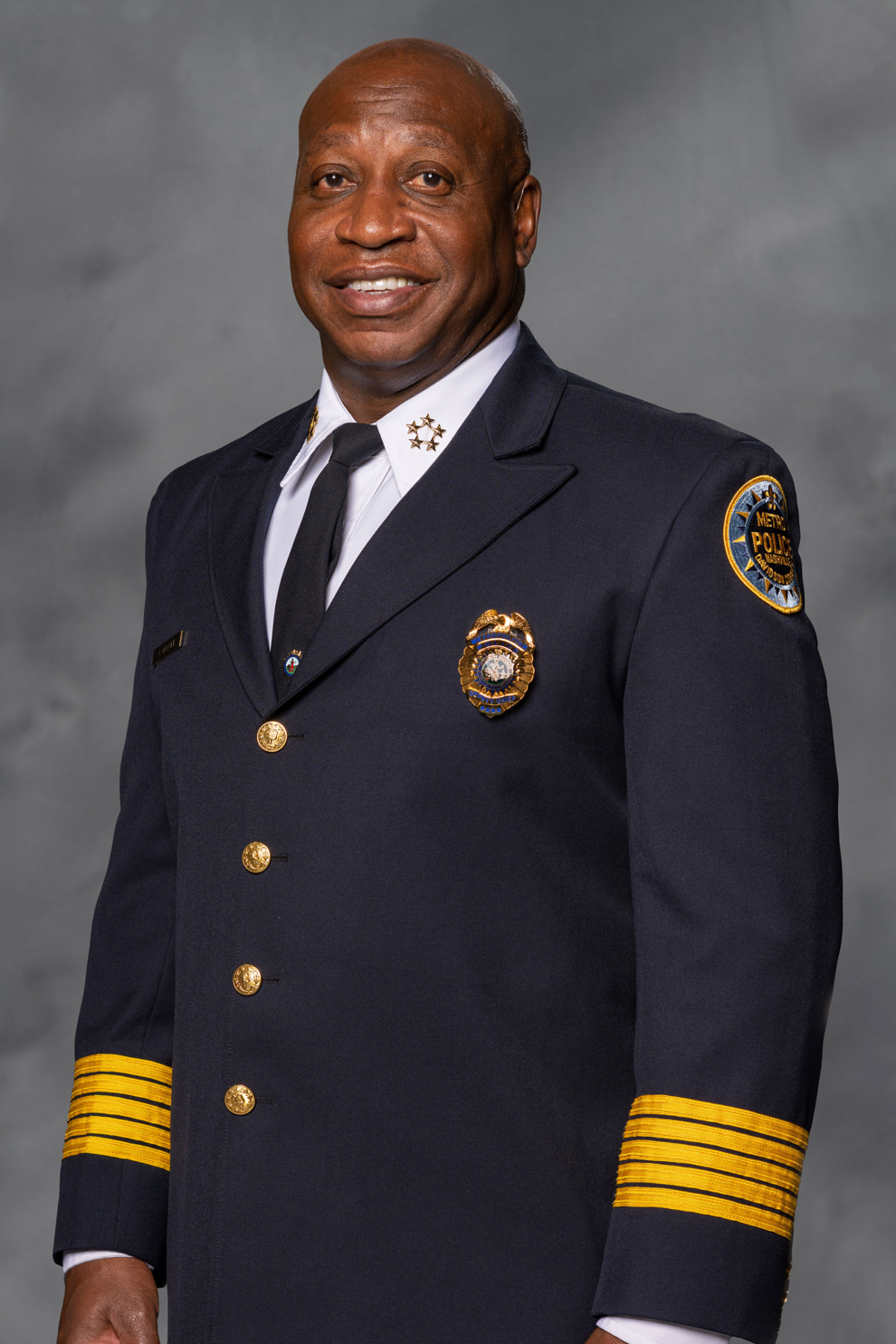 Mid-June brought the development that activists, community organizations and a growing number of Metro Councilmembers were loudly calling for: Mayor John Cooper announced that Metro Police Chief Steve Anderson would be retiring after 45 years with the department and a decade as chief. The announcement came in the wake of historic protests against racism and police brutality, in Nashville and around the country. Initially, Anderson planned to stick around until October, creating a lame-duck period that didn't sit well with some of his detractors both inside and outside the department.
But that plan didn't last long anyway. Less than two months later, with scrutiny of the Metro Nashville Police Department only increasing as allegations of sexual assault, harassment and other misconduct inside the department came to light, the mayor announced that Anderson's retirement had been rescheduled. He was out immediately. For the first time in 10 years, the MNPD would have a new top cop. So, will 2021 bring a new era in Nashville policing? That's more complicated. 
On Nov. 30, Cooper announced his choice to take over as chief — John Drake, a 32-year MNPD veteran who had been serving as interim chief since Anderson's abrupt departure. Drake has spent his entire career in Nashville, he was backed by the city's police union, and he was a favorite for the job among many Metro insiders. In other words, he doesn't at all represent the break from the Anderson regime many in the community hoped to see. He is African American and a Nashville native, which undoubtedly gives him a different perspective than Anderson when it comes to the biggest source of scrutiny and skepticism toward the MNPD in recent years — its broken relationship with Nashville's largely Black neighborhoods. But he has spent his entire law enforcement career in the department that broke that trust with those neighborhoods — the same department whose culture has been described as toxic to women and people of color by women and people of color. 
That doesn't mean he won't bring about any change. That's exactly what he promised at the press conference announcing his hiring. 
"Frankly, I have not always agreed with the decisions of the police department leadership over the years," Drake said. "But those decisions, both right and wrong, helped to create for me a breadth of historical knowledge about policing in Nashville. I believe in change, and in fact, I embrace change. I'm here to tell you change is coming. Our changes, my changes, will be grounded in collaboration and community-based strategies." 
Among Nashville's criminal justice leaders, Anderson was seen as a regular impediment to change and innovation. For Drake to say he's bringing change from the outset is not nothing. But generations of Nashvillians have also learned that a verbal commitment to change is not change. Drake has already said he will implement some of the recommendations announced by the mayor's Policing Policy Commission, like establishing a Crisis Intervention Team consisting of police officers and mental health experts. His early appointments have been notably diverse, although it doesn't take much to clear that bar given how overwhelmingly white and male the MNPD's leadership has been. 
Drake's predecessor was a savvy political operator who regularly made a show of listening to community members but just as often failed, or refused, to really hear them. The people the MNPD is supposed to protect and serve will be watching to see if the new chief can be different.