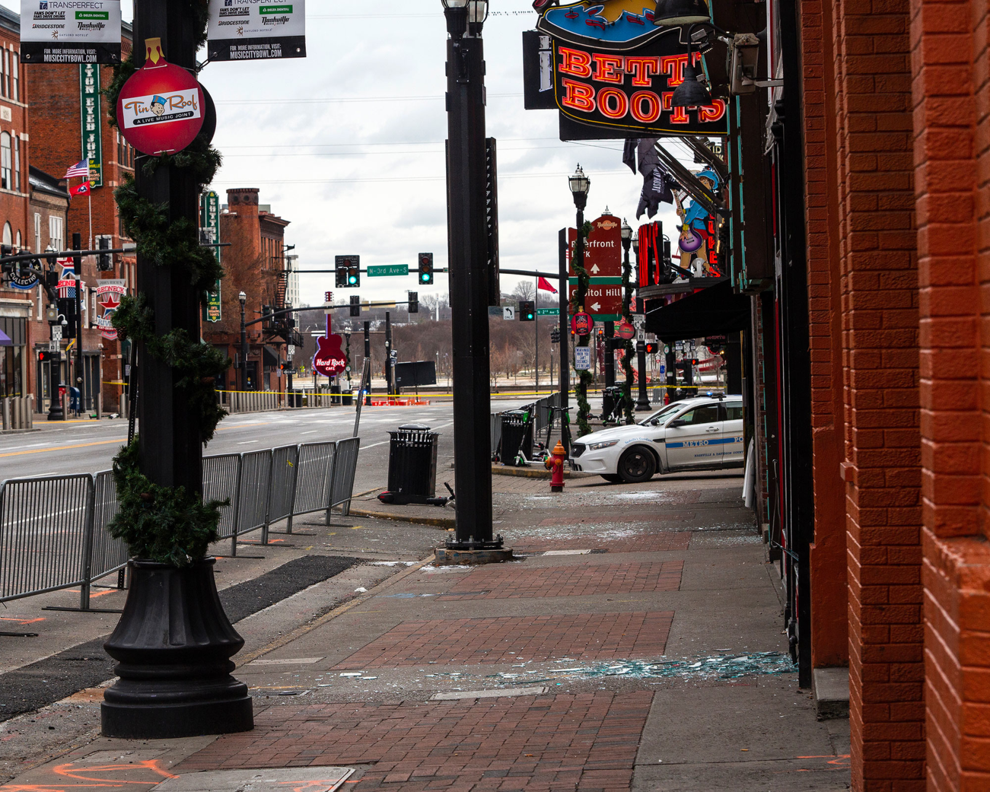 Scott Augenbaum was one of the many area residents who lost cell phone and internet service in the wake of the Christmas Day bombing in downtown Nashville, an attack attributed by authorities to local man Anthony Warner.
"For the first time ever, I had no telephone service, no internet service, where God forbid something happened I couldn't pick up the phone and call anybody," Augenbaum says. "That's a pretty scary thing for me. I am personally going to rethink my cell phone provider being the same as my internet provider."
That sort of scenario was not completely unimaginable to Augenbaum, who spent more than two decades as an FBI special agent, mostly working on cybercrimes but also on the Eric Robert Rudolph and 9/11 terrorist attacks. Augenbaum now trains businesses on responding to cybercrimes, including those that result in significant interruptions to business operations. Though the attacks Augenbaum mostly worked on as an FBI special agent were — unlike the Nashville attack — virtual, he recognized some of the same outcomes for area businesses, government agencies and individual users like him. 
"We're at the mercy of the providers," he says. "This was a wakeup call. … This really opened up my eyes a little bit. I felt very, very vulnerable."
Though as of press time authorities have not said the AT&T facility was the Christmas bombing's target, the fallout was widespread, causing telecommunications problems for the Nashville airport, area hospitals and 911 operators in neighboring states. Augenbaum went to a Verizon store to try to secure an internet hotspot, but says the line was hours long. Nashville government had a similar idea, but secured a backup phone plan from Verizon before the attack that crippled its existing AT&T mobile network. That's according to Keith Durbin, Metro Nashville's chief information officer and director of information technology services. 
"Luckily, we have a Verizon mobile contract as well, so I literally had employees driving phones on Christmas afternoon to other members of the senior team," Durbin says. 
That wasn't the only redundancy built into Nashville's communications network. Durbin says the city added a redundant internet pipe in the wake of the 2010 flood that allowed key city sites to maintain connectivity after the Christmas bombing. 
"AT&T rules the world, and other providers share and use each other's infrastructure to some extent, so we were careful about how we put that in place," he says. "We've had [the redundant internet pipe] in place for a number of years, but it took a while to make the case, and boy we're very happy that we were able to make the case."
Now that Durbin has had some time to consider the consequences of the Nashville attack, he wants the city to add a backup landline telephone provider. He also suggests that health systems and other large organizations that can't afford to lose communications for several days invest in backup internet and phone systems like those used by Metro. 
"The entire removal of AT&T from the game is one of those [scenarios] that we haven't necessarily gamed in the past, but you better believe we will now," Durbin says.
The wide-ranging effects of the bombing could put a new spotlight on higher-level tech policy in Nashville, according to some local officials. One former Metro Councilmember — Anthony Davis, who started a web design firm before being elected to the council in 2011 — says he hopes the bombing could bring about new conversations about the value of internet service as a public utility. 
While Davis admits it would be "very hard to pull off" something like Chattanooga's public internet offering, there may be other solutions city government could pursue. 
"It brought these kinds of issues back to the forefront — a vast part of the city being down for an entire weekend, people seeing the vulnerability," Davis says. "If a suicide bomber can cut off the entire city's infrastructure, then we are very vulnerable. … Maybe there's an opportunity for something like Chattanooga with Gig City, or maybe that ship has sailed for us. With 5G technology, maybe there's an opportunity there. Maybe it is the right time to bring up the conversation again."