The effort to ensure equitable access to COVID-19 vaccine has seen some success in Nashville, but challenges remain, especially as vaccination rates decline across the city.
Concerns about fair access to the vaccine earlier this year were heightened by the outsized toll the pandemic took on Black and Latinx neighborhoods, as well as the health risks facing vulnerable populations like people experiencing homelessness. Leslie Waller, an epidemiologist with the Metro Public Health Department, says that when looking at vaccination rates for people 55 and over, there's "not a huge drop-off or very noticeable disparity" between white people and those of other racial groups.
"What has worked really well so far is showing up to these trusted community sites that are within the communities that we really wanted to reach," says Waller. Those spots included parks, community centers and religious institutions, as well as big venues like Plaza Mariachi on Nolensville Pike.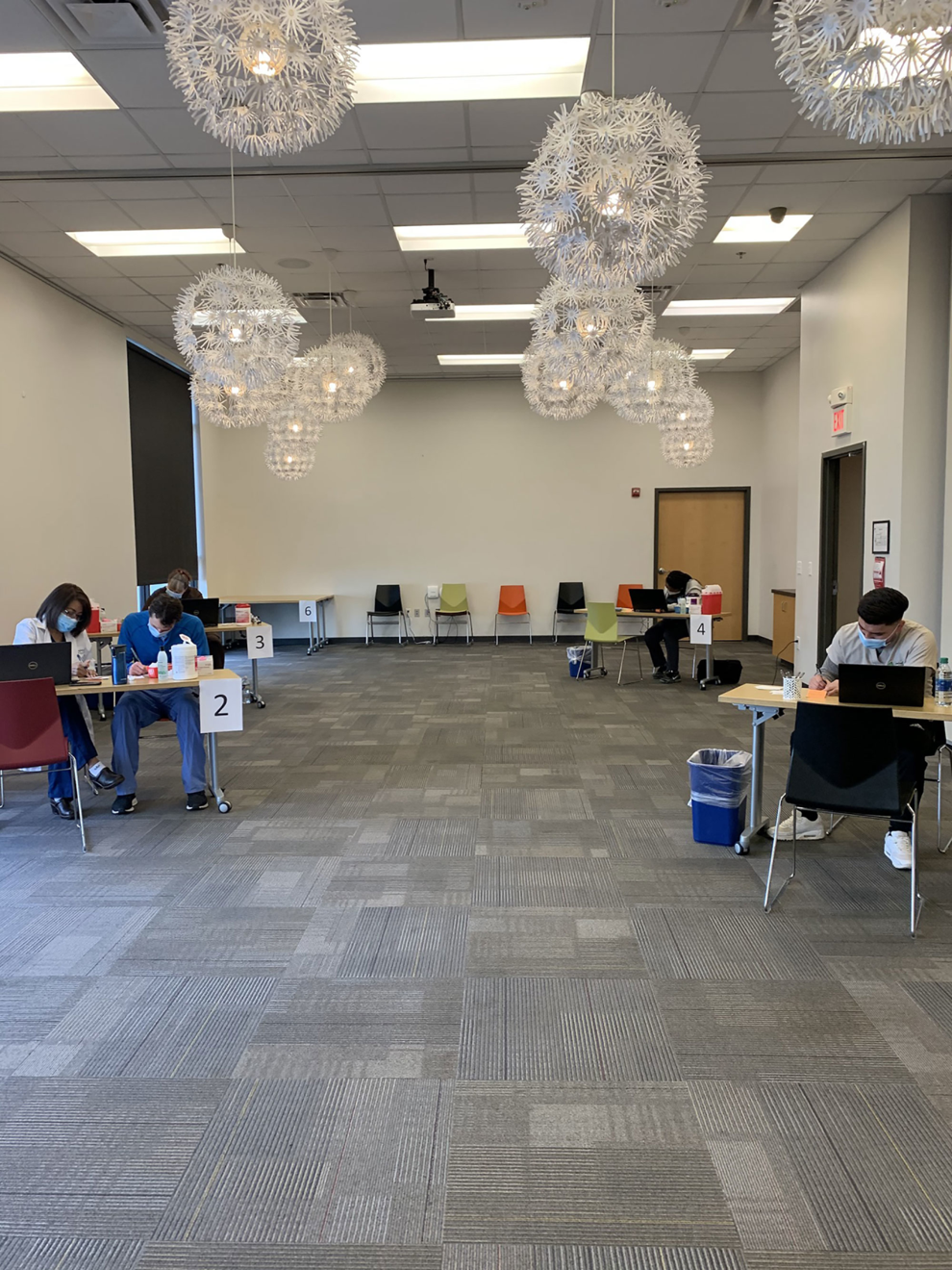 According to Metro, within the 55-and-older population, 50 percent of African Americans, 51 percent of Asian Americans and 62 percent of Hispanics in Davidson County have received at least one dose of the vaccine, compared to almost 56 percent of white Nashvillians. But when you look at all age groups, Waller says, you begin to see the disparity. For example, while African Americans are about 27 percent of Nashville residents, they're only about 16 percent of those vaccinated.
Waller says there are plans to offer more vaccination opportunities on weekends and in the evenings to accommodate the work schedules of younger Nashvillians, but adds that many people in that age group may not have the same sense of urgency as older citizens. She says there could be issues of both messaging and accessibility for young folks in those communities, but notes that getting young people vaccinated is a problem in all groups. Nashville's vaccination rates dropped during April, with the total number of vaccinated Nashvillians at press time sitting at almost 43 percent — falling well short of the city's goal of hitting 50 percent by May 1. People 35 and younger have the lowest rates of any age group.
To improve outreach, the health department has started offering vaccinations at community and neighborhood events, like the recent Tennessee Craft Fair.
"We're hoping we can kind of capture the attention of those people who might not necessarily be so driven to make an appointment ... but would get one if it literally shows up on their doorstep," says Waller.
Another part of the equity push involves outreach to people experiencing homelessness. In April, the health department and 18 partner organizations launched an effort to offer complete access to the vaccine to all people experiencing homelessness in Nashville by Memorial Day. Brian Haile of community health care provider Neighborhood Health, one of those 18 partners, believes that goal is in sight. By the end of May, the collaborative effort will have brought vaccination events to shelters and encampments large and small. Neighborhood Health also offers a walk-up vaccine clinic at Neighborhood Health's downtown site.
Haile notes that there were challenges, including the devastating flood in late March that displaced encampments and claimed the lives of two unhoused people. There was also a brief pause on the use of Johnson & Johnson's vaccine following reports that it may have caused a rare blood clot disorder in six women — including one Nashville resident — but Haile says that wasn't a huge setback.
"I think the 18 organizations that came together to really make this work have reason to celebrate," Haile says. "And our work isn't over."
In terms of the declining vaccination rates, Haile says he hasn't seen much difference between the unhoused community and the general population. He also adds it's a good thing that Nashville was able to get to a point where being homeless "doesn't make a qualitative difference in someone's access to vaccines or their vaccination status."
Neighborhood Health has also been a partner in reaching out to immigrant neighborhoods and communities of color. Other partners in that effort include community groups like Conexión Américas, which had been working with the Metro Public Health Department since the beginning of the pandemic.
"We worked with them to start a Spanish-language COVID-19 hotline, which has still been running, where we field questions about anything COVID-19-related," says Andrés Martínez, policy and communications director of Conexión Américas, a nonprofit dedicated to supporting the local Latinx community. Conexión Américas translated a lot of information from the city into Spanish, from instructions about masks and social distancing to updates on reopening phases. The nonprofit also hosted vaccination clinics at their own headquarters at Casa Azáfran on Nolensville Pike.
Latinx communities in southeast Nashville were hit hard by the pandemic over the summer — Hispanics make up 10 percent of Davidson County's population but accounted for 30 percent of positive cases in June. But Martínez says he was "pleasantly surprised to see a number of Latino families" getting vaccinated at other sites, like the Music City Center downtown, and feels the "messaging has been working."
Still, he thinks people may still need more information and preparation to really commit to receiving the vaccine — it's not vaccine hesitancy, he says, but rather a lack of vaccine "readiness." "They might not be equipped with the right information yet, or know where to get it yet," he says, "or have the transportation."
"We're just trying to stress the message that it's safe, it's effective, and it's necessary for us to be getting vaccinated in order to avoid this happening again, or getting worse," says Martínez. "This is what is going to keep our community safe."