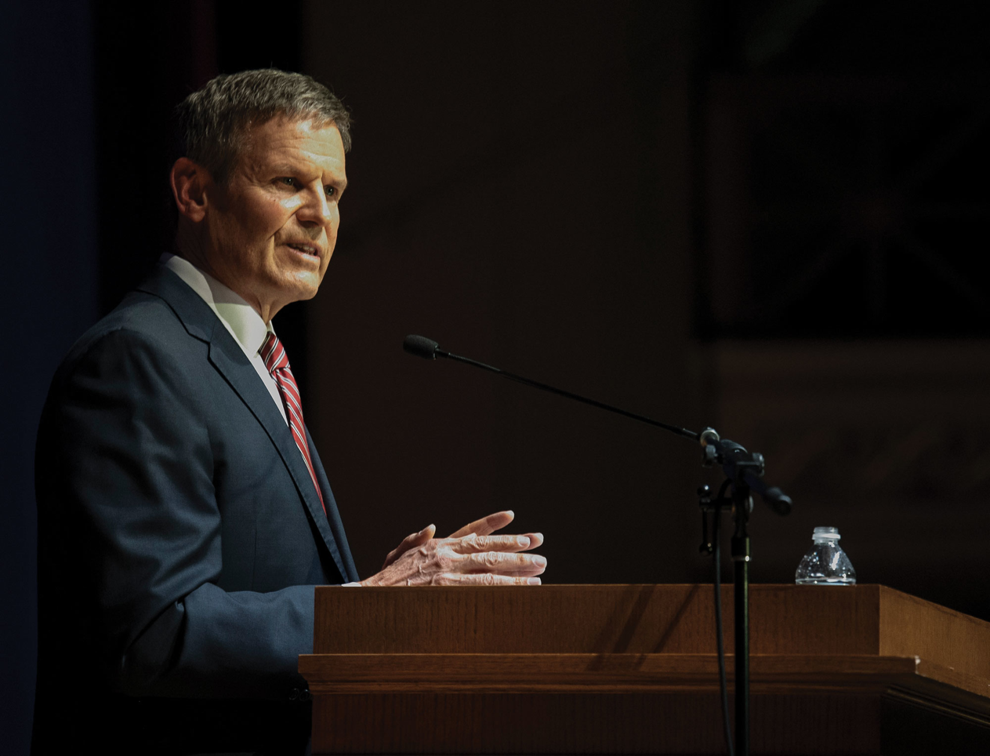 President Joe Biden last week signed into law the American Rescue Plan, through which Tennessee is expected to receive more than $30 billion, including more than $6 billion in direct aid.
The wide-ranging pool of new funding includes a round of $1,400 stimulus checks for millions of Americans, tax credits for families with kids, a $300 boost to unemployment payments, funding for school districts, billions of dollars in funding for struggling bars, restaurants and entertainment venues, funding for vaccine distribution and more. The tax credits and stimulus payments alone are expected to elevate an estimated 25,000 kids in Nashville out of poverty, U.S. Rep. Jim Cooper (D-Nashville) said last week.
Even so, dominant Tennessee Republicans are bashing the plan, on which the Tennessee congressional delegation split along party lines.
"We didn't need it," Republican Gov. Bill Lee said during a discussion with the Millennial Debt Foundation.
State Senate Majority Leader Jack Johnson called the aid "abhorrent" and "a disgrace" during a meeting with Williamson Inc., the county's chamber of commerce. (Lt. Gov. Randy McNally was a little kinder, acknowledging that the bill "does many good things" even if he believes it to be too expansive.)
One Republican criticism of the plan is its funding formula, which allocates money to states based on their unemployment rates rather than their total populations. That means Tennessee is expected to receive less than its proportional share of the pie, based on population, though by less than 3 percent of its total allocation according to estimates. In criticizing the funding formula — as Lee and Republican Sen. Marsha Blackburn did in a co-authored Fox News opinion piece — Tennessee Republicans sidestepped a fact they often fail to mention: that Tennessee is one of the most federally dependent states, while many of the larger blue states Tennessee Republicans love to hate contribute more to federal coffers than they receive in return.
And though Tennessee Republicans spent the week savaging Biden and Washington Democrats over the plan, they aren't going to turn the funding away — as they have for years with the Affordable Care Act due to stated similar concerns over its supposed unwieldiness.
"We will be happy to take the money and determine how to spend it wisely," Lee said.
Democrats in Tennessee are celebrating the bill's passage. For state-level Democrats, it's a rare win, as they languish in the superminority in both the House and Senate and haven't won a statewide office in more than a decade. The state's two congressional Democrats, Steve Cohen of Memphis and Cooper of Nashville, cheered its passage and touted its potential effect for Tennesseans.
"It's a colossal effort to end the pandemic," Cooper said, "so people can get back to life as normal, so they can recover from their job loss, so they can recover from missing school, so they can recover from everything that's happened to them in the last year. It's a huge help, particularly to poor people and lower- and middle-income people."
Democrats in the Tennessee General Assembly said they wished an initial proposal to increase the minimum wage to $15 had remained in the stimulus plan but otherwise were pleased with its line items.
House Minority Leader Karen Camper (D-Memphis) compared the scope of the recovery act to the New Deal and the Great Society, some of the most expansive pieces of legislation in American history. Camper said she was "truly excited about the possibility it has of impacting the lives of Tennesseans."
Like Camper, Senate Democratic Caucus Chair Raumesh Akbari of Memphis said she hopes the state takes the federal government up on an offer included in the recovery package that incentivizes the few holdout states, including Tennessee, to expand Medicaid. But Lee and current Republican leadership have been unyielding in their opposition to expansion.
"If not now, when?" Akbari asked.