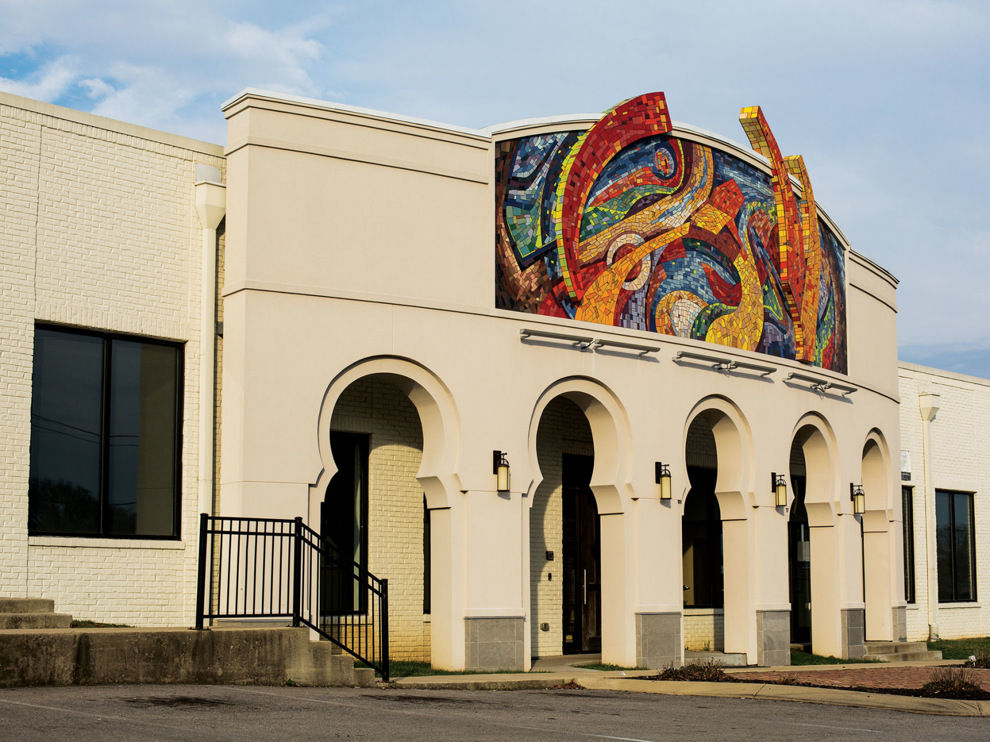 Even with the federal eviction moratorium extended until Jan. 31, renters are still feeling pressure to pay rent and afford other necessities. Two rounds of stimulus checks — coming in increments of $1,200 and $600, and issued several months apart — didn't address everyone's needs, nor reach everyone who needed the cash.
Conexión Américas is a Nashville nonprofit dedicated to supporting Latino families in everything from education to home ownership to business development. After nearly 10 months of navigating the pandemic to help out their usual clients in the Latin American and immigrant communities, Conexión Américas noticed many folks in Nashville just needed enough cash to get through the month.
"We started seeing and learning that many families were being impacted by the housing and mortgage crisis," says Juliana Ospina Cano, executive director of Conexión Américas. "And through different funds and resources, we've been able to distribute almost $1 million in assistance to prevent and avoid evictions for families."
The program has helped folks like Karla. Karla — who asked that the Scene withhold her last name, concerned about the stigma surrounding receiving direct aid — worked as a housekeeper at a motel when the pandemic hit, but as business slowed down, she was let go. It was a big setback — her job was the family's main source of income, and she has four kids at home to take care of. She also has two older children in her home country of Mexico. The pandemic hit even closer to home when Karla and her family members caught COVID-19, a particularly scary experience since she has an infant son. Karla worries she might have caught it from a co-worker at her old job.
In November, Karla approached Conexión Américas for assistance, receiving direct assistance to pay her rent for that month and December. She calls the money "a gift from God."
"I'm thankful that Conexión Américas was able to open their doors to us and to help the Latino community," she says, speaking in Spanish via an interpreter.
The Centers for Disease Control and Prevention issued a moratorium on evictions in September as well as an extension in December, but the Eviction Lab at Princeton University reports that 208,957 evictions have still happened across the nation since the start of the pandemic. And as the Scene has previously reported, relaying information about the halt on evictions caused confusion among at-risk Nashville renters.
The direct assistance is just the latest endeavor for the nonprofit. Since the pandemic began, Ospina Cano says, the organization has been adapting both its existing programs (moving them online, for example) and repurposing its building — Casa Azafrán on Nolensville Pike.
Ospina Cano says closing down the building was one of the hardest decisions early on in the pandemic.
"With that [decision] came the responsibility of knowing that we are at the core and at the heart of the gateway to the Nashville international district," she says. "So we started doing weekly food distribution rounds for families impacted by COVID-19 in partnership with Second Harvest Food Bank."
The nonprofit distributed more than 21,000 fresh produce boxes and 10,000 prepared meals, says Ospina Cano. They've even handed out 2,700 masks. Conexión Américas has also managed to give out $100,000 in business loans, she says.
The COVID-19 pandemic has hit Latino and immigrant communities especially hard, with areas like South Nashville becoming hot spots over the summer. Health care experts attribute that partly to factors like multigenerational households and the amount of essential workers in these communities — folks who still show up to their jobs as the pandemic rages on.
Conexión Américas has received some more funding to help with direct assistance in 2021. The organization will also look into the federal relief package to see what funding may be available to continue their rent relief effort.
"We'll see how we can hopefully tap into it, and if there's any funding available to support families," says Ospina Cano. "We know that housing and shelter is what we need in order to survive."