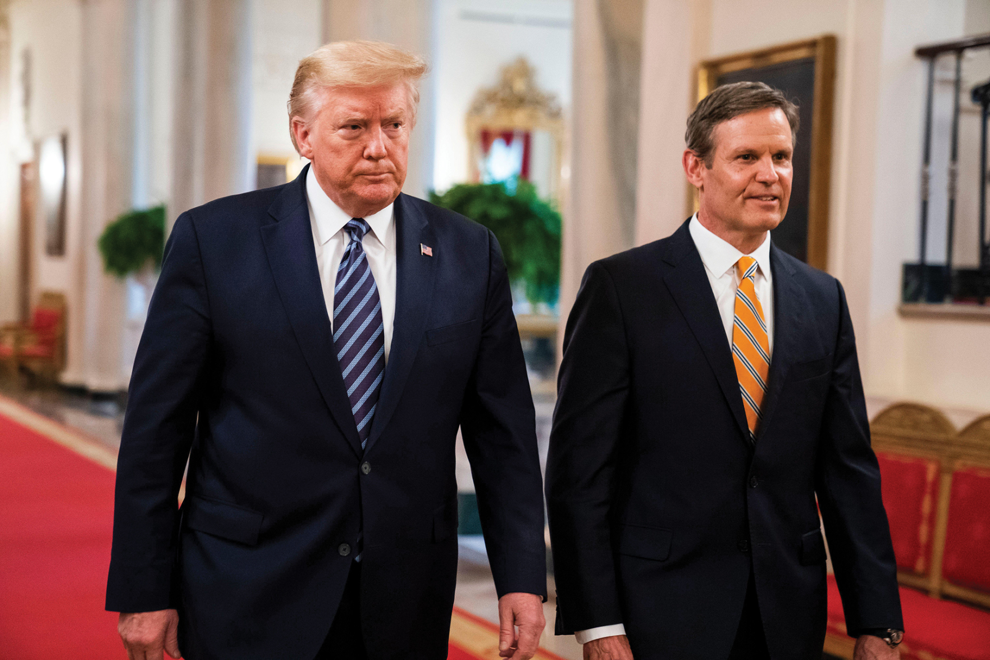 In bizarre fashion, former President Donald Trump is pushing his desperate attempts to cling to power — this time by reportedly saying he will be "reinstated" to the White House by August. What? August? This year?
The Associated Press reported recently that Trump "has been consumed by efforts to undo last year's election." At every turn, the former president and millions of his most ardent fans have seemingly failed to apply logic and reason.
Trump's attempts to win back social media power and presence have foundered. His blog From the Desk of Donald J. Trump lasted fewer than 30 days. As noted by CNBC, Trump's blog "seemed ill-equipped to take on the largest social media companies." The New York Times has reported that Trump shuttered his blog due to his frustration over its low readership after "struggling to find a way to influence news coverage since leaving office." 
A second attempt to influence news coverage and regain his grip on the far-right of the Republican party is also going the way of his blog. MAGA rallies are being planned for this summer, and as reported by CNN, Trump "is so obsessed with his unsuccessful quest for reelection, one ex-Trump official said, that he has been moving himself toward irrelevance." Concerns over low turnout, like the lukewarm reception to his blog, certainly affected a number of MAGA rallies prior to the 2020 election. One in New Hampshire was reportedly canceled due to fears of underwhelming attendance figures, like those of the June 2020 Tulsa rally.
Could it be that Trump is trying to distract voters from an impending criminal indictment over his personal and business dealings? From reports and sources on both sides of the political spectrum, it appears that a criminal indictment is looming from the New York prosecutors and the convened special grand jury in Manhattan. Even Roger Stone, the political operative whose criminal conviction was pardoned by Trump, has acknowledged that an indictment is quite likely coming. 
Despite the criminal investigations and Trump's baseless conspiracy theories, many advisers are encouraging the former president to focus on issues that matter to Americans going forward and to help their party refocus on issues that will impact the 2022 election season. 
The Tennessee gubernatorial election is one such election on the horizon. Similar to many other Southern states, we have a conservative state legislature and governor and a population that has twice voted for Trump. It will be interesting to see in the coming months what impact Trump will have on our next election. Gov. Bill Lee was one of the first GOP governors to acknowledge President Joe Biden as the winner, yet it was only after the deadly Jan. 6 insurrection in Washington, D.C., that he did so. It took a dangerous event to steer him away, for a short time, from Trump's tactics. Now, as the former president attempts to build steam with a train that appears to be coming off the rails, Gov. Lee might just forget the past and be right there shoveling coal alongside him.
I've known many Tennesseans who have long thought that Gov. Lee's moral compass was much more finely tuned than Trump's — but now they are having to rethink that position. The governor's recent trip to Gallatin's Beretta gun factory for a ceremonial signing of Tennessee's permitless-carry legislation shows what the governor is really made of and who he cares about. I thought it especially interesting that The Tennessean noted that the governor and several other Republicans spoke and "posed for photographs." This showy little display was all about the governor vying for reelection.
While many Tennesseans may share some interest in Trump's return to power, I believe more are interested in policy that improves our lives and the well-being of our families, businesses and neighbors. That is what clearly resonates with Tennesseans. As for what Gov. Lee will do going forward — and whether or not he'll support Trump — that is anybody's guess. But if his recent behavior is any indication, I'm not encouraged. 
Bill Freeman
Bill Freeman is the owner of FW Publishing, the publishing company that produces the Nashville Scene, Nfocus, Nashville Post, and Home Page Media Group in Williamson County.