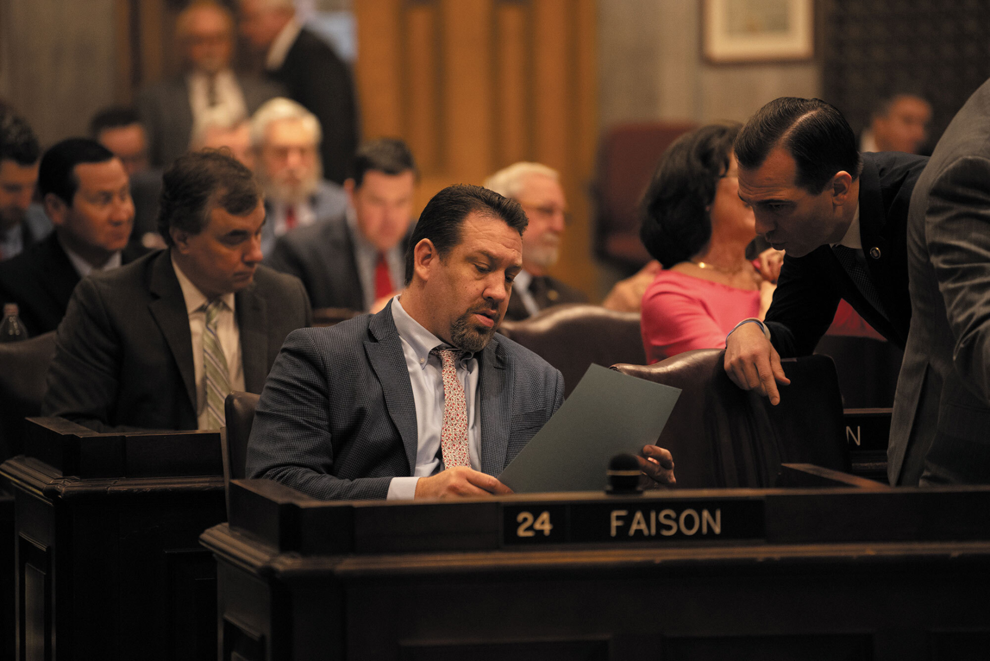 A recent article by Tennessee Lookout's Holly McCall caught my eye — mainly because of its use of the old term "welfare queens" in its headline.
McCall took readers back to the days of Ronald Reagan, who popularized the term. It's completely inappropriate terminology for any time, and Reagan used it to describe poor and predominantly Black Americans who he said were gaming our safety-net system to reap benefits rather than take a job to provide for their families. 
Using the story of one welfare "cheat," Reagan and his followers made vast generalizations. But as McCall points out, while there are some people who are gaming the system to get benefits, "anyone who thinks most people enjoy applying for welfare, food stamps or unemployment are insensitive and immune to facts."
Now some GOP leaders — including our governor — are making similar generalizations, voting to reduce unemployment benefits and suggesting that unemployed Tennesseans are gaming the system. When withdrawing Tennessee from a federal COVID-19 supplementary unemployment fund, Gov. Bill Lee tweeted: "Work is good for the soul, good for families and good for Tennessee. We shouldn't be incentivizing people not to do it." 
Sure, the statement "work is good for the soul" is true enough, but the folks who are out of work aren't in that position because they decided to sit back and suck up welfare benefits. They are in that position because Tennesseans have dealt with so many difficulties — the March 2020 tornadoes that destroyed so many properties, and days later, a pandemic forcing the closure of hundreds of businesses. People were displaced and out of jobs. Gov. Lee is not only making generalizations, he is insulting hardworking Tennesseans who are looking forward to getting back in the workforce. 
Other GOP leaders have been equally or more insulting. House Republican Caucus chairman Jeremy Faison suggested in a tweet that if one doesn't have a college degree, they are not worthy of the "living wage." The Tennessee Democratic Party noted that Gov. Lee's administration set the poverty level for a family of one at $23,606 — and the average annual salary for a McDonald's employee is only $21,933. Are they not deserving of a living wage just because they don't have a different skill set at this time or season in their lives? That's just ridiculous and cruel. 
Further, according to The Washington Post, repeated studies have proven that receiving unemployment benefits does not stop people from returning to the workforce. A WKRN story from December notes that tens of thousands of Tennesseans were still looking for work. Tennessee's own website shows that Tennesseans are getting back to work across the state and that nearly all counties experienced a decrease in unemployment during the month of April. So it's unsettling, given the information, that the governor and others in his party would be making such derogatory comments about their fellow Tennesseans. Despite all the GOP's claims about how government benefits are making Tennesseans lazy and slow to return to work, logic says something different. 
One would think these legislators would be mortified and embarrassed if they had to collect government assistance. But apparently they aren't. Tennessee's GOP leaders are taking advantage of government funds even while they condemn their constituents for doing the same. Faison took a Payroll Protection Plan loan for $23,875 for his company, Rocky Top Pest Control. Rep. Jason Zachary of Knoxville, who tweeted that people were "choosing to stay home" rather than work, got $309,000 for his business. Rep. Kevin Vaughan, who tweeted that "unnecessary gov help is hurting small business," found it necessary to accept more than $67,000 in PPP benefits in 2020.
Granted, that's what these government benefits are for — to be utilized by those who need them. If these leaders needed the funds, I do not fault them for applying for and receiving them. In fact, the Nashville Scene accepted a PPP loan so that it could continue to employ its reporters, editors, contributors and other staff during the pandemic with so many of its advertisers closed for business. 
I'll let McCall finish my thought here — because I wholeheartedly agree: 
I have no problem with these legislators taking advantage of a government program designed to help small businesses during the pandemic. What I do have a problem with is these same legislators voting to cut the time period on which Tennesseans can draw unemployment by more than 50%, from 26 weeks to 12 weeks. I have a problem—and every Tennessean should—with elected officials who are partaking of government assistance themselves and taunting working men and women for doing the same thing.
Bill Freeman
Bill Freeman is the owner of FW Publishing, the company that produces the Nashville Scene, Nfocus, the Nashville Post and Home Page Media Group in Williamson County.