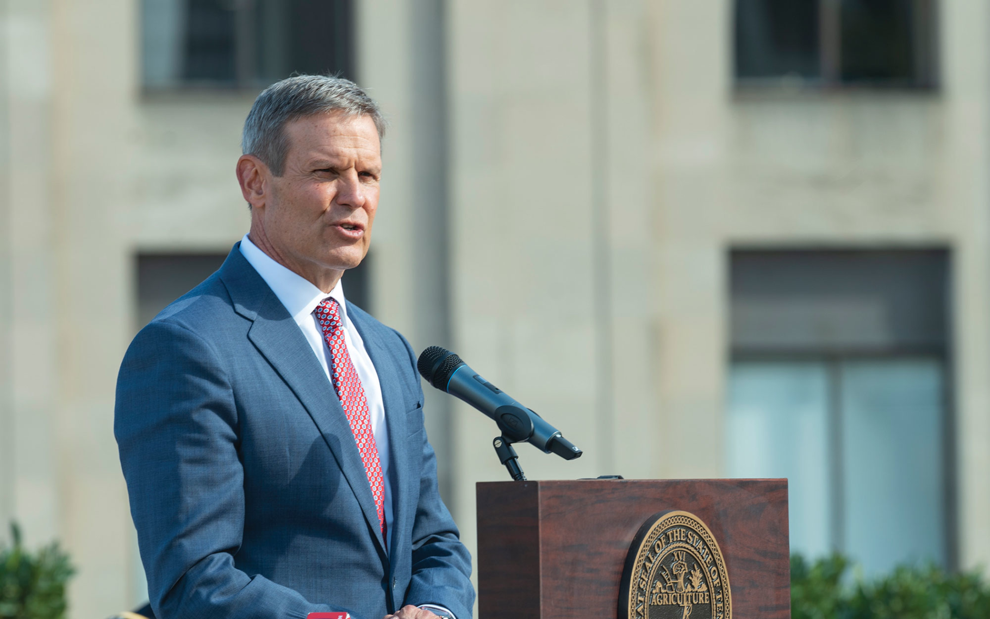 Recently, Tennessee Outlook described Gov. Bill Lee as cold as Ebenezer Scrooge due to his lack of concern and oversight in regard to COVID-19 and many other things. 
I'm inclined to agree. 
Last week, I wrote about the number of Tennessee commissioners who are resigning amid harassment, sexual misconduct or abuse allegations, and that more proactive "lead-by-example" leadership was needed at the state level. But perhaps I was hasty to assume Lee could be that leader. The number of questionable decisions taking place in his administration is one thing, but the governor continuing to shrug it off by repeating that we're in a state of emergency is inexcusable. As Democratic state Sen. Jeff Yarbro said, "You don't just throw all the rules and standards out the window just because it's an emergency." But that's what's happening. Based on the facts uncovered by NewsChannel5's Phil Williams, the governor and his administration have clearly taken advantage of this crisis to do as they please.
In a Sept. 8 segment, Williams investigated $79.6 million of no-bid COVID-19 supply purchases. This was just the onset of stories showing the state "skirted normal competitive bidding procedures designed to ensure that taxpayers get the best product for the best price." 
One no-bid contract for $26.5 million was granted to a Utah company called Nomi Health, which offered COVID-19 testing despite the fact that the company had zero experience in the field. Founder Mark Newman in a podcast even admitted with a laugh that some "clinicians may have to call him up and educate him." Even against the advice of experienced career staff members at TEMA, the state awarded Nomi a $26.5 million contract just weeks after the company set up shop. The Salt Lake Tribune had already issued a warning that results from the new company's testing may be inaccurate. According to a more recent NewsChannel 5 story, Tennessee's deal with Nomi collapsed because their test results were indeed found unreliable — and Tennessee Department of Health Commissioner Lisa Piercey, who authorized $6 million to exit the contract, found herself summoned by the Fiscal Review Committee to testify regarding this no-bid contract. 
In November, WPLN reported on yet another $20 million no-bid contract issued to Xtend Healthcare, a Hendersonville billing company with no experience in contact tracing. The state needed manpower to conduct contact tracing but didn't request bids. And because of the "state of emergency," auditors with the comptroller's office aren't consulted, nor is the Fiscal Review Committee notified. 
In September, Gov. Lee said he would continue the no-bid spending, with no apparent concern for how taxpayers' money is spent. Because when he's not doing his no-bid spending, he's hoarding both our funds and our vaccines, earning him the label of "Scrooge," as the Tennessee Outlook put it. Gov. Lee decided to hold back the state's first 975 doses of Pfizer vaccine, unable to decide how to "equitably distribute them." But as Tennessean reporter Brett Kelman noted, 975 doses would have been more than enough to vaccinate every worker at Nashville General Hospital. 
Tennessee is currently one of the worst sites in the nation, and indeed the world, when it comes to new COVID-19 cases. More than half a million Tennesseans have tested positive for the illness since March, and roughly 6,000 Tennesseans have died from it. The governor is hoarding $740 million intended to go to needy families. Would there ever be more of a need than now? He's sitting on a "rainy-day fund" of $1.2 billion. Does he not realize the storm is here? 
What sense does it make for the governor to hold back these vaccines, these funds? It can only be attributed to poor judgment, poor decision making. Even Scrooge showed a little remorse in the end.
Bill Freeman
Bill Freeman is the owner of FW Publishing, the publishing company that produces the Nashville Scene, Nfocus, the Nashville Post and Home Page Media Group in Williamson County.