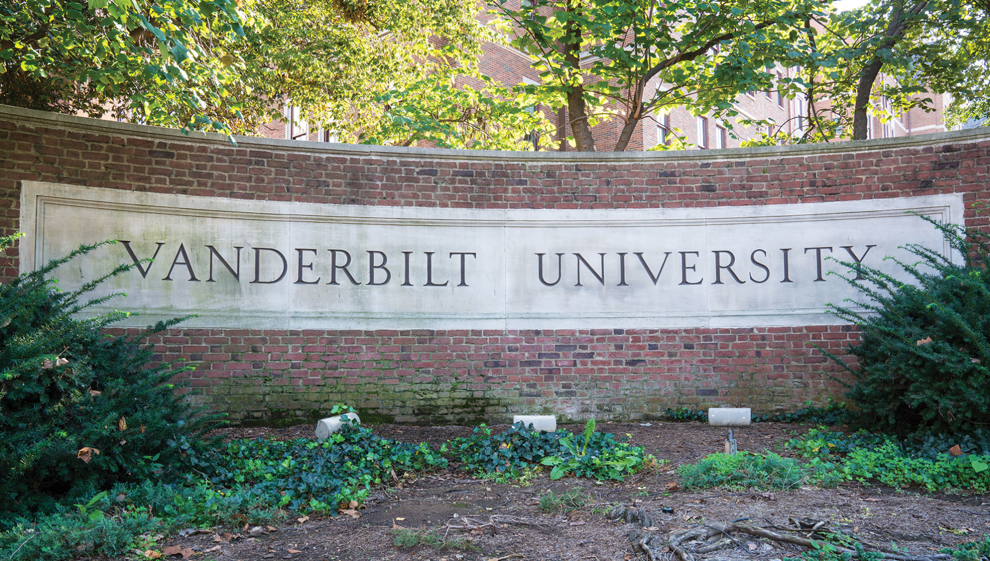 Organizers of Vanderbilt University's Project on Unity and American Democracy hope to help our country realize what we have in common by using well-documented events from our past. "There's no vaccine for polarization," say the project's leaders. This project has a lofty goal, and one that will be reached by walking the long road to recovery, step by step.
The most significant goal of the project is to separate fact from fiction — to ensure that more of our opinions are rooted in fact so that we return to a place of cooperation based on a shared history and experience. By finding commonality and illustrating pivotal points in our history where we have faced similar issues, we can better identify which actions led to improvement and which worked to tear down progress and recovery. After all, what good is an opinion without logic and reason?
This project's very foundation is an example of working to find common ground. As project co-chair Jon Meacham has noted, "The project is chaired by an unlikely but committed triumvirate: former Republican governor of Tennessee Bill Haslam, lawyer-activist and former Obama White House fellow Samar Ali and me, Jon Meacham, a presidential historian."
Successful nonpartisan organizations are rare, particularly in today's political and cultural environment. Our institutions of higher education are well-positioned to encourage balanced thought and debate, and I am excited about Vanderbilt's endeavor to repair the fabric of our country. Vanderbilt and Nashville sit at a crossroads. Nashville is a blue city in a red state. Vanderbilt is a progressive institution steeped in the Southern tradition. As a result, this project is poised to identify commonalities through historical evidence and modern-day experiences from scholars and governmental leaders across the entirety of the political spectrum.
Despite the upheaval our country has endured throughout its history, and in recent years, I remain convinced that there is more that unites us than divides us. The loudest voice on each side of the divide does not necessarily speak for that side. The loudest voice is, well, just the loudest — not the most informed, the most balanced or even the most popular. Far more Americans found themselves aghast at the Jan. 6 violence at the U.S. Capitol than cheered it on, regardless of political affiliation.
President John F. Kennedy spoke at Vanderbilt University in 1963, just six months before his assassination, and his call to action emphasized the importance of education and of public service to support our communities. That speech is a pivotal one in Nashville's history and in the history of our country. But his brother Robert's speech at Vanderbilt during one of our country's most divisive points resonates the most with me. Speaking in 1968, at the height of a turbulent time in the civil rights movement, Robert Kennedy said: "I ask for your help. I come here to this state, I come here to this great university, and I ask for your help — to change the course of the United States, to give us back our spirit, to give us back our heart and give us back our soul."
We find ourselves at a similar point today. Division is more apparent than cooperation, and as the three chairs of Vanderbilt's project stated in their recent Time magazine piece: "Unity is a little like exercise: A great idea, a noble idea, but hard, and all too easy to forego. Yet history tells us that America works best when just enough of us see politics as a mediation of differences rather than as total, unrelenting warfare."
We have much work to do to find cooperative solutions to our problems, but we can find them. Vanderbilt is beginning a noble effort to do just that. As the chairs of the Unity Project have said, "We don't always agree on everything, but we share the conviction that the American experiment has the best chance of working when people of good will replace wishful thinking with facts and evidence."
Bill Freeman
Bill Freeman is the owner of FW Publishing, the publishing company that produces the Nashville Scene, Nfocus, the Nashville Post and Home Page Media Group in Williamson County.