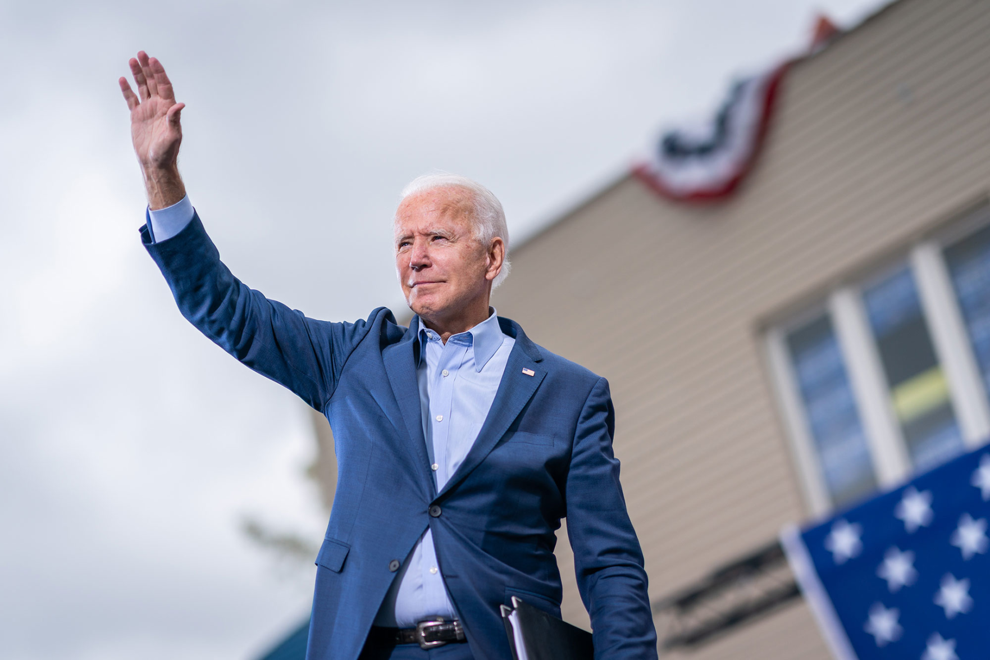 More votes were cast in the 2020 presidential election than in any other U.S. election, with President Joe Biden earning more than 80 million of those — the most votes cast for any presidential candidate in U.S. history. I think Biden earned this support because of his experience and proven leadership, but more for his humility and transparency.
Biden's emphasis on humility was on full display during his inaugural address. Instead of running down the previous administration or boasting of his win, Biden spoke somberly — and accurately — of our need to unify and heal as a nation. The entire inauguration reflected that tone, particularly the reading from National Youth Poet Laureate Amanda Gorman — "The Hill We Climb" embodied the sentiment surrounding the inauguration.
Transparency and character are also vital leadership qualities, and in an October appearance on Pod Save America, former President Barack Obama highlighted those. "A lot of times when you're thinking about the presidency, it's great to look at policy and 10-point plans. … But a lot of it is, what's their basic character? Are they people who instinctively care about the underdog? Are they people who are able to see the world through somebody else's eyes and stand in their shoes? Are they people who are instinctively generous in spirit? And that is who Joe is." 
Biden was a U.S. senator and our vice president prior to becoming the 46th president — his desire to serve is undeniable. Throughout his 50 years in public service, he has demonstrated flexibility and cooperation while working on behalf of the American people. The tragedies Biden has endured in his personal life have also made him even more empathetic and reasonable when making critical decisions. A president with critical-thinking skills, combined with compassion and clarity, will serve our country well.
Even with President Biden restoring valuable leadership skills to the White House, there is much work ahead in accomplishing the goals laid out in Gorman's poem — to "rebuild, reconcile and recover." With so much of our world in turmoil, and our nation so bitterly divided, Biden must take swift steps. But those swift steps must be careful ones. The balance between delicate and firm leadership might be the most challenging any president since Abraham Lincoln has had to strike. 
Biden struck the balance between careful and decisive on day one, as he signed a record-breaking 17 executive orders — nine of which reversed orders from the previous administration. That's more than the past four presidents' first-day actions combined, according to Yahoo News. The orders included halting the U.S.-Mexico border wall, rejoining the Paris climate agreement and stopping U.S. withdrawal from the World Health Organization.
The record number of executive orders already signed by President Biden is one of many historic moves for this administration, arguably the most significant being the election of Kamala Harris as vice president — the first female, first African American and first Asian American to hold this office. Vice President Harris breaking this glass ceiling emphasizes this administration's commitment to doing what is right. 
The work to lead our nation and unite its people will be substantial, but Biden's efforts and accomplishments thus far show he is working toward the goals outlined in Gorman's poem: "We are striving to forge our union with purpose, to compose a country committed to all cultures, colors, characters and conditions of man. … We know, to put our future first, we must first put our differences aside. … It's because being American is more than a pride we inherit, it's the past we step into and how we repair it."
Repair, heal and unite. That's the task at hand. With his humility, transparency and determination to serve the greater good, President Biden is ready to take it on. 
Bill Freeman
Bill Freeman is the owner of FW Publishing, the publishing company that produces the Nashville Scene, Nfocus, the Nashville Post and Home Page Media Group in Williamson County. He served on President Obama's National Finance Council through both terms and was one of the country's top 20 contributors to the Obama-Biden 2012 re-election campaign. He personally hosted the second national fundraiser for President Biden's election campaign in May 2019 and was one of the country's first major contributors to the Biden Victory Fund when it launched in 2020. He was also a major investor in Sen. Chuck Schumer's Senate Majority PAC.