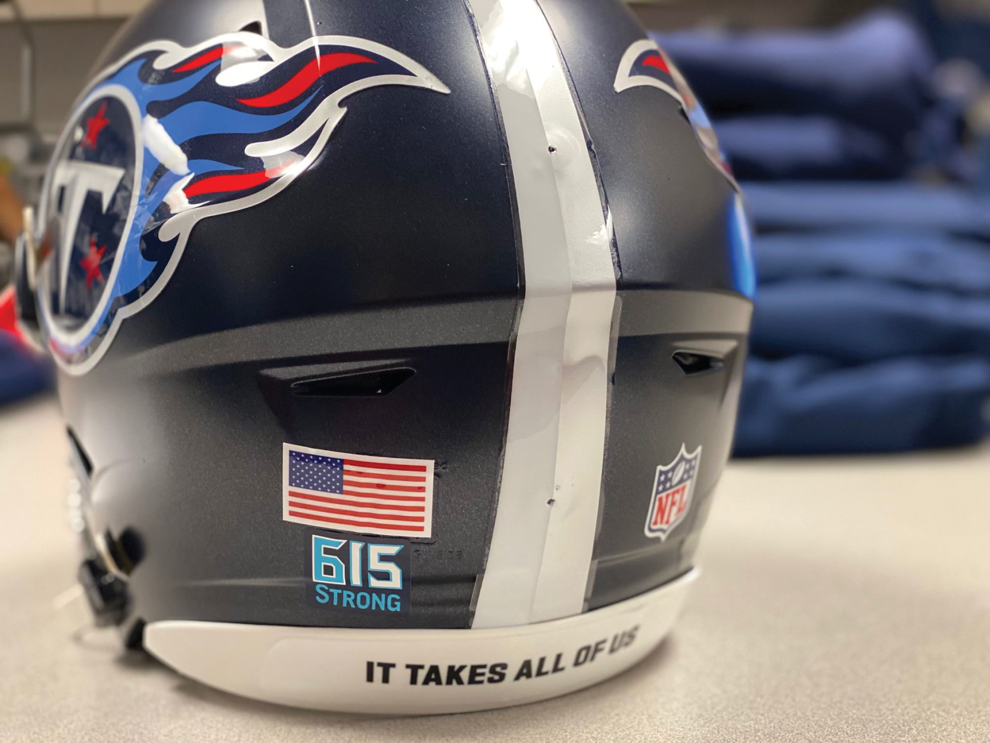 Nashville weathered so many storms in 2020 that it can be painful to look back at them.
The destructive March tornado was the first event to knock us for a loop. Then a global pandemic struck, and we suffered devastating health effects while our city's booming tourism and music industries were savaged. What's more, a property tax increase was approved, and all the while our city struggled to survive the damage to its finances and employment opportunities. In the midst of these storms came outrage and protests over our country's and our city's responses to racial and societal inequity, which hastened the resignation of Metro Police Chief Steve Anderson. And then, on Christmas Day, an attacker set off a massive bomb in downtown Nashville.
The tornado brought with it death, heartache, destruction and insurance claims to the tune of more than $1 billion. 
The COVID-19 pandemic has grown so vast that Tennessee made national news for being the worst location in the world for transmission of the disease. More than 7,000 Tennesseans have died from the virus since March. 
In the wake of the pandemic and the reported $4 billion loss in visitor spending, Nashville implemented a 34 percent property tax increase to try and restore some balance to the city's budget. Though considered a necessity to prevent Nashville's demise, for many it could not have come at a worse time. 
The pain and heartache stirred by the unjust killing of George Floyd were made clear by both calm and violent protests — the latter causing damage to storefronts and struggling businesses. 
Just as hope began to come out of hiding, with vaccines appearing alongside the allure of Christmas spirit, a disturbed individual parked his RV on Second Avenue and began broadcasting a recorded announcement saying a bomb would explode in a matter of minutes. The bomb exploded at around 6:30 Christmas morning. 
In my shock and discouragement, I admit I thought, "We just can't get a break." But then I remembered how resilient Nashville has always been. 
While not dismissing the seriousness of these events, I'm optimistic about our recovery. With every incident we learn something new, improve safety measures and security protocols and find new ways to support our neighbors. We grow as a community. Somehow, we find greater strength than we had before. As Nobel laureate Albert Camus once wrote, "Carrying on, merely continuing, is superhuman." This is what makes Nashville strong — our ability to always carry on. 
The tornado and the pandemic both brought forth new ideas for businesses. They've brought neighbors together to raise funds and rebuild. We've also witnessed the incredible courage of those who work daily to protect us. Before the bomb went off early Christmas morning, six Metro Nashville police officers responded to the suspicious activity on Second Avenue, running to homes, waking people up and evacuating the area. These six officers did all they could to ensure no one would be killed. It worked. Only three individuals were mildly injured. The only apparent death was that of the attacker. The six officers to thank are Tyler Luellen, Brenna Hosey, Michael Sipos, Amanda Topping, James Wells and Sgt. Timothy Miller. Had it not been for these officers, the death and injury count could have been far worse. With their actions, these officers embodied their oath to "protect and serve." Their actions were indeed heroic and have reflected well on our city and the ongoing perception of police officers. New Chief John Drake has also been a breath of fresh air, replacing Anderson, who resigned amid controversy.
We've survived back-to-back-to-back blows this year. But our history has been made by pulling together to do what it takes to heal and move forward. We've pulled together to build greater unity in times of civil unrest; we supported each other with aid after the tornado outbreak of 1998; we worked shoulder to shoulder to rebuild from the 2010 flood. 
The Tennessee Titans, in honor of Nashville's resilience, wore a "615 Strong" sticker on their helmets during Sunday's game against the Houston Texans, with the digit 6 highlighted to honor the police officers. It was a respectful reminder that no matter what is stacked against us, together we can save and rebuild our city and our lives. 
Nashville will come back from these crises, and we will come back stronger. More importantly, we will be defined by our resilience. I don't know about you, but I look forward to that — and to a better 2021.  
Bill Freeman 
Bill Freeman is the owner of FW Publishing, the publishing company that produces the Nashville Scene, Nfocus, the Nashville Post and Home Page Media Group in Williamson County.