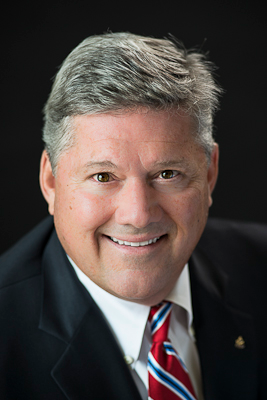 "People of color, particularly African Americans, are experiencing more serious illness and death due to COVID-19 than white people," Johns Hopkins Medicine recently reported. An article from Mayoclinic.org notes that underlying health conditions like diabetes and heart disease can lead to more serious illness from the virus not because of genetic or biological factors, but possibly due to stressful living conditions or inconsistent access to health care.
Despite this health disparity, it seems COVID-19 vaccines are not being aggressively allotted or dispensed to those in communities of color. Data from the Metro Public Health Department shows that 60 percent of vaccines administered in Davidson County have gone to white residents; Black residents have received 14 percent of vaccinations; and Hispanic residents have received just 2 percent. The U.S. Census reports that Nashville is 64 percent white, 28 percent Black and 11 percent Hispanic. The race/ethnicity of everyone getting the vaccine is not recorded. 
News reports indicate that people of color are often more tentative about getting one of the vaccines and consider refraining, perhaps due to the many myths surrounding the vaccines. Aaron E. Carroll, a contributing writer for The New York Times, recently wrote about seven myths of the vaccine, which included everything from people believing it causes infertility to fear of potential negative side effects. Carroll dispels each of these myths.
One myth is that "side effects of this vaccine are much more severe than those of typical vaccines." Patients have sometimes experienced symptoms like aches, chills and fever. These symptoms are usually not a major concern — instead, they are signs the body's immune system is working. 
Another myth: "Studies were rushed." Again, Carroll reminds us of the extensive exploratory and preclinical work done on coronavirus vaccines because of severe acute respiratory syndrome (best known as SARS). Though the process was "highly accelerated," the vaccines that "made it through the [FDA] gantlet were thoroughly studied and found to be safe and effective."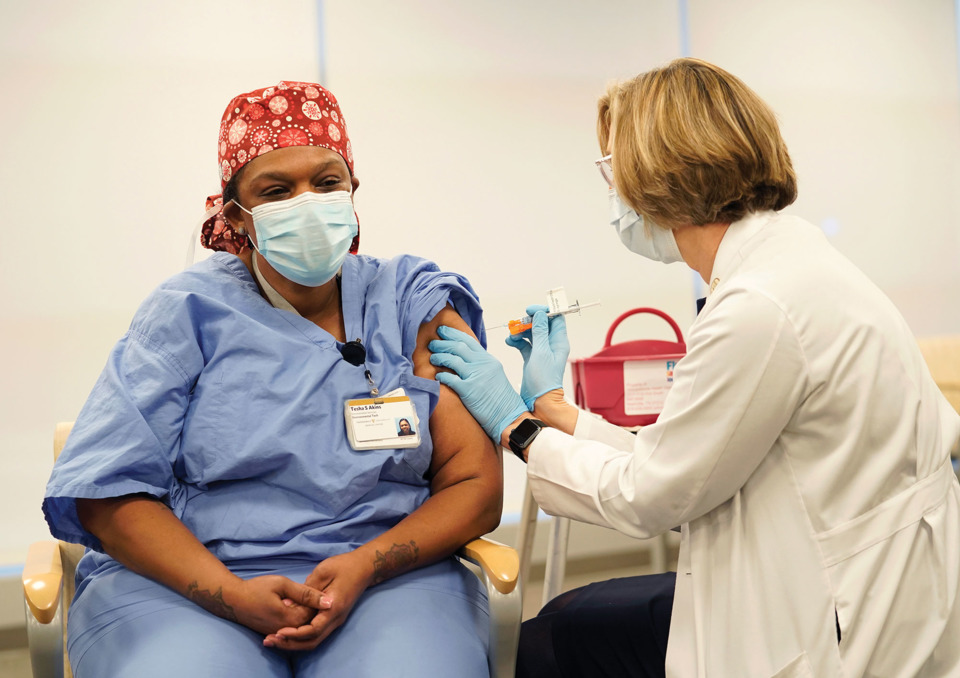 "In trials," writes Carroll, "the Moderna and Pfizer vaccines have been about 95 percent effective against symptomatic disease, but that level of effectiveness is not necessary. In trials Jonas Salk's polio vaccine was 80 percent to 90 percent effective, and it changed the world."
In addition to these myths, other issues are at work. Healthline.com reports, "In the past … dangerous health policies and clinical experiments have targeted particularly vulnerable black and brown communities." Further, according to epidemiologist Leslie Waller of the Metro Health Department, "not everybody has the same ability to engage with the existing health care system or public health system." Some are simply underinsured.
To that end, our business leaders, city officials and faith leaders are doing all they can to set an example by getting vaccinated. They hope it will encourage others to follow their lead. Meharry Medical College President and CEO Dr. James Hildreth and Deputy Mayor of Community Engagement Brenda Haywood are two leaders who hope their example will convince others to follow. They are also working to increase accessibility and arrange transportation to vaccine sites. 
In addition to business and faith leaders, nonprofit groups like Siloam Health and others are reaching into our communities to find the underserved and ensure they have knowledge and access. More vaccines, like the latest from Johnson & Johnson, are being approved, and that allows further vaccine distribution. These vaccines, according to Acting FDA Commissioner Dr. Janet Woodcock, are "the best medical prevention method for COVID-19." 
Echoing the progress, The New York Times reports that of 75,000 vaccinated people in a research trial, none died from COVID, and only a few were hospitalized. Without the vaccine, given the experience of the past year, 150 would have died and hundreds more would have been hospitalized. According to Dr. Aaron Richterman of the University of Pennsylvania, "The news is fantastic." 
For both health and economic reasons, we want to see everyone get vaccinated. Let's encourage all those we know to seek accurate information and to get the shot. I heartily agree with Aaron Carroll's final assessment: "The more people who get vaccinated, the more morbidity and mortality we avoid. The best coronavirus vaccine is the one you can get as soon as possible."
Bill Freeman
Bill Freeman is the owner of FW Publishing, the publishing company that produces the Nashville Scene, Nfocus, the Nashville Post and Home Page Media Group in Williamson County.