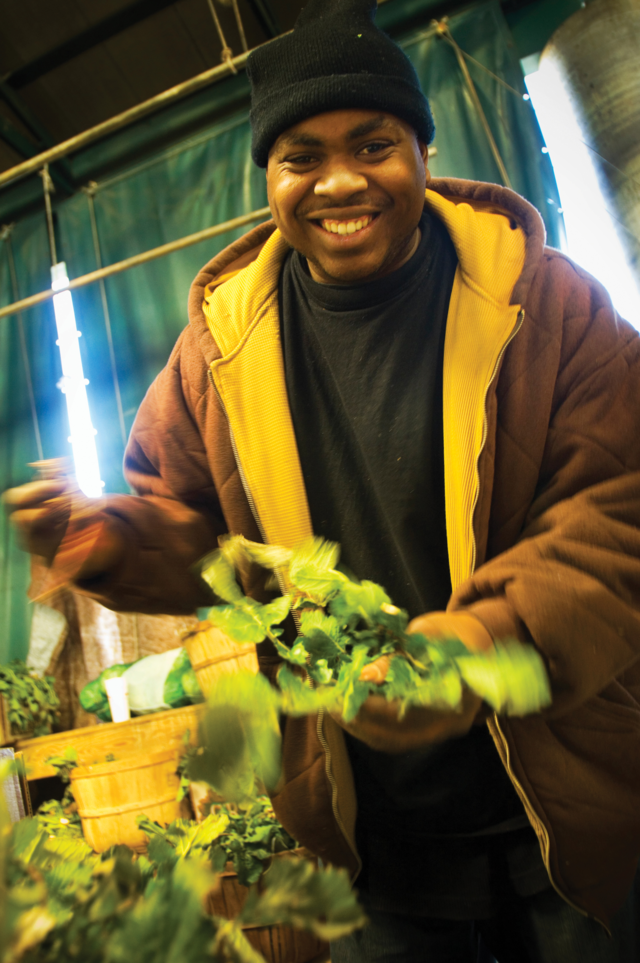 Jocques ClemmonsPhoto: Eric England
In early 2009, Jocques Clemmons, a Nashville man who was shot and killed by a Metro police office nearly a year ago, was feeling really good. Barack Obama had just been inaugurated as the nation's first black president, and Clemmons, who was then just 23, saw it as an example of Martin Luther King Jr.'s dream coming to fruition. 
We know this because of an astonishing thing that happened in our newsroom just before the end of the year. As our staff was compiling the Scene's annual In Memoriam issue, a search for a photo of Clemmons turned up something that had been hiding in our archives for almost nine years: a photo of a smiling young Clemmons, along with a short interview conducted as part of a then-regular feature called Face in the Crowd. Clemmons had been randomly selected for an interview by a Scene staffer at the Nashville Farmers' Market that day. The interview never ended up running in print, as far as we can tell. 
The conversation itself is unremarkable, but that's what makes it so heartrending to read now. Clemmons was an ordinary young man who, according to his mother, was at the Farmers' Market helping his grandparents. He spoke about the 2009 presidential inauguration, his time playing football as a young boy, his favorite fast-food restaurant and a memorable piece of wisdom he'd been taught: "A fool is as bad as his wisdom, so one thing I would teach — use caution and judgment with everybody, and keep your head up and thank the Lord for everything." 
Now, of course, the name Jocques Clemmons is known all across the city, sadly because of the circumstances of his death. But in early 2009, he was just a face in the crowd, a man on the street with what should have been a full life ahead of him.