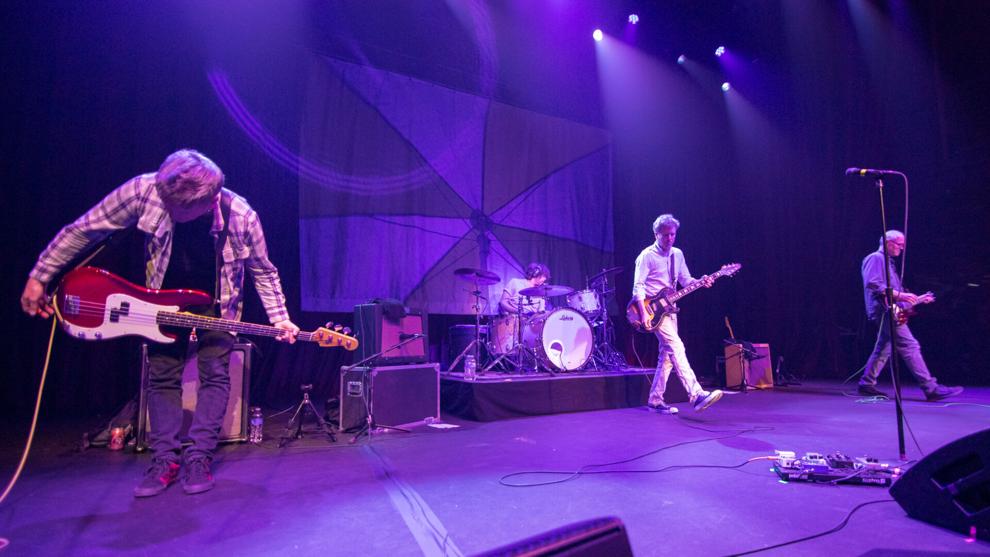 I have good news for you: Superchunk is still a ballistic force of rock in 2022. The frenetic foursome, now more than 30 years out from their first 7-inch, could have long ago taken to casually phoning in their appearances as an indie-darling legacy act. But where other elder statesmen of punk show their age — resting on their DIY laurels or toning down their snarl — Superchunk remains Superchunk. The band is constantly in motion, both in an artistic sense and a literal one. And the group's Saturday night gig at Brooklyn Bowl was concrete proof.
Openers Reigning Sound are built around the songcraft of Greg Cartwright. The music that the once-thunderous rocker is writing these days isn't rowdy enough to drown out people bowling in an adjacent room, but he still has the folksy humor to get a laugh out of the circumstance. Cartwright started making music with Memphis blues-punkers Compulsive Gamblers about the same time Mac McCaughan & Co. were forming Superchunk in Chapel Hill, N.C.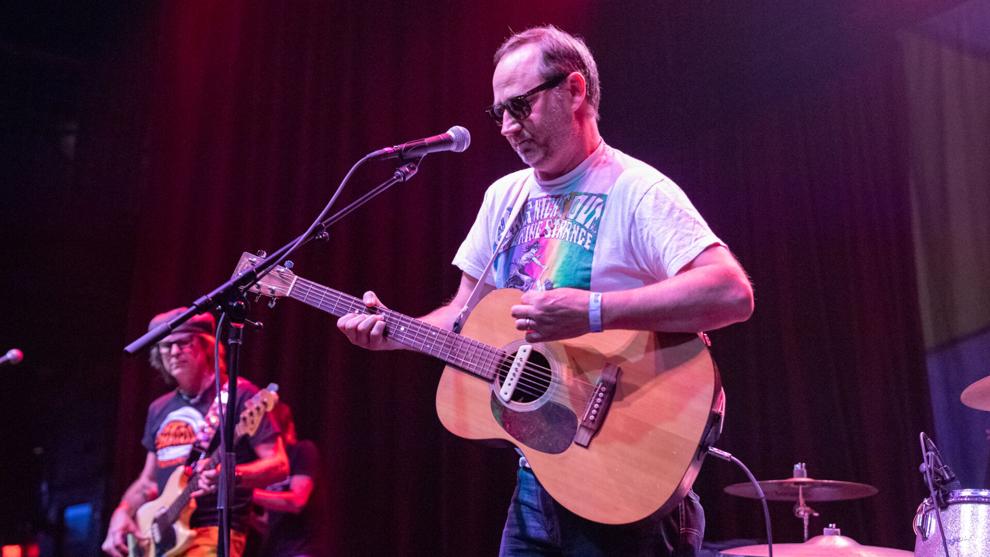 Though Cartwright still brings the raw fury when he's out with groups like The Oblivians (the band that came after the Gamblers), he long ago shifted his writing style away from the kind of garage-schooled rock 'n' roll he was known for in the '90s. As heard on Saturday, Reigning Sound had more in common with, say, Tom Petty and the Heartbreakers than Johnny Thunders and the Heartbreakers — both good, but different beasts.
From the back of the room, it seemed that the few hundred people in attendance skewed heavily toward Gen-Xers raised on 120 Minutes and dubbed VHS skate videos. Some were perhaps even there as parents of the few younger folks in the room. Going into the evening, I was a bit concerned that I was not going to get the Superchunk set I was used to. Wild Loneliness, the band's recent album, has such a rootsy feel and an acoustic foundation — the kinds of songs someone might play while seated on a stool. But the band hit the runway ready to fly, uptempo hooks in full effect. I caught myself immediately bobbing my head and bouncing on the balls of my feet just like every other time I've ever seen The Chunk.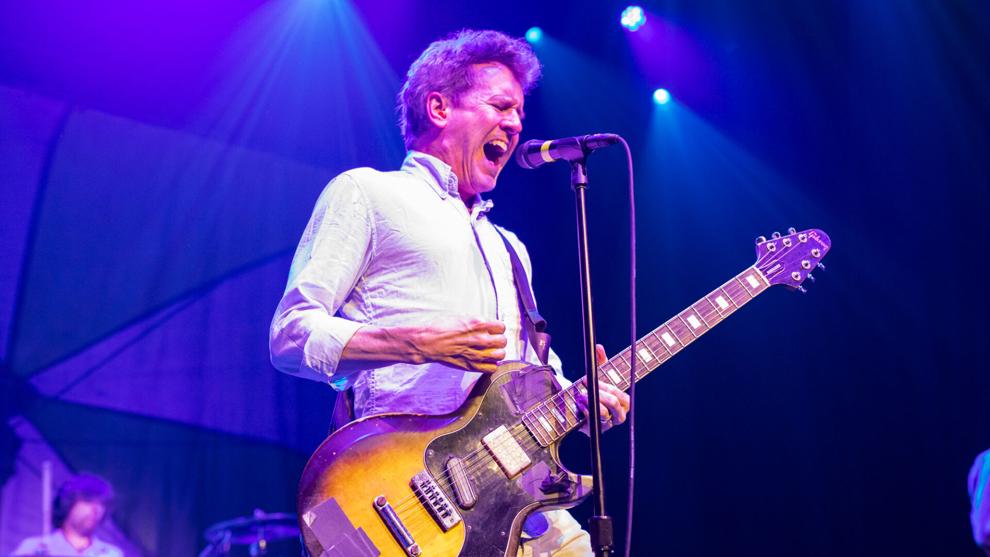 Just a few songs into the set, McCaughan began to supplement the playbook with deep cuts called out from the audience. They even pulled out "Mower" from their 1992 EP of the same name. It was clear that Superhcunk is very much attuned to what the people want and glad to give it to them.
The man most know simply as Mac was all over the stage, buoyantly slinging his guitar around and diving into the sort of solos that can only sound right coming from him or Dino Jr.'s J Mascis. McCaughan still overflows with energy onstage — he's earnest and compelling with a feral look in his eye. No other singer can really pull off his distinctive combination of urgency and adenoidal tone. Throughout an hour-and-a-half of lunging and screaming, he never slammed into guitarist Jim Wilbur or touring bassist Jason Narducy, and his Oxford shirt never seemed sweaty or disheveled.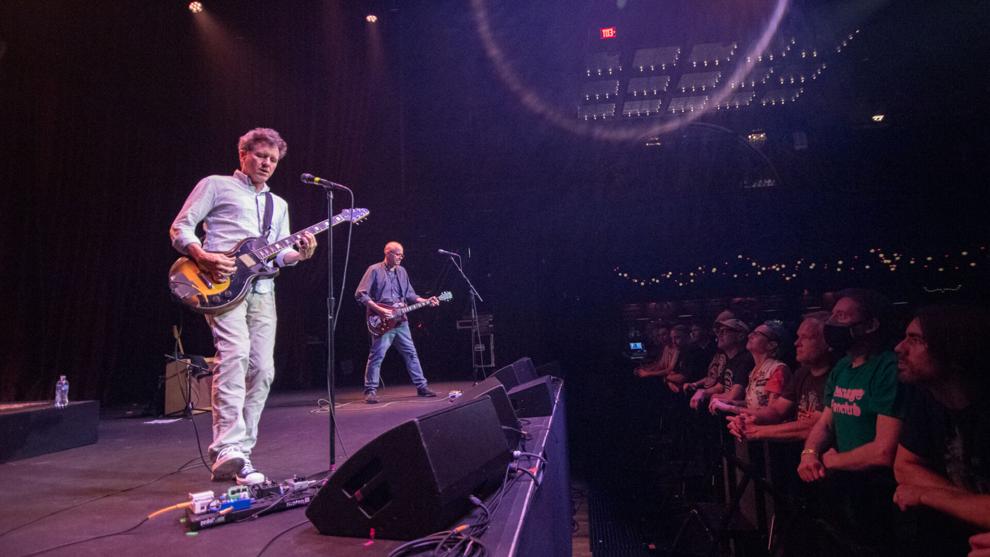 While watching the group tear through song after song of college-radio classics on the fly, I couldn't help but think to myself that there's no excuse for anyone being as talented as Jon Wurster. He's the compelling guest star of Tom Sharpling's The Best Show, he's one of relatively few musicians who's great at social media, he's a sharp-dressed man — and he's always spot-on whenever someone, like Superchunk or The Mountain Goats, lets him beat on a drum kit.
Superchunk squeezed a few new ones into the set list, but it never felt like a scripted "here's a new song" moment. They brought out one of my favorites from the new LP, "Endless Summer," and the titular ripper from 2018's What a Time to Be Alive.
The band briefly disappeared behind the curtain, only to emerge a minute later for an encore including the ultra-catchy "Hyper Enough" as well as another audible. It was their cover of the Sebadoh/Sentridoh song "Brand New Love" — one of a trio of Lou Barlow tunes that Superchunk recorded for a 1991 EP called The Freed Seed — dedicated to all of Superchunk's friends here in Music City, with warmest regards to longtime Merge Records staples Lambchop. When the lights came up, the band had left everything on the field. It was a master class in honoring and expanding a three-decade indie-rock legacy — the sort of show that dedicated followers would hope for, but not one that feels like it would be for them and them alone.
The Spin: Superchunk at Brooklyn Bowl, 6/4/2022
With Reigning Sound