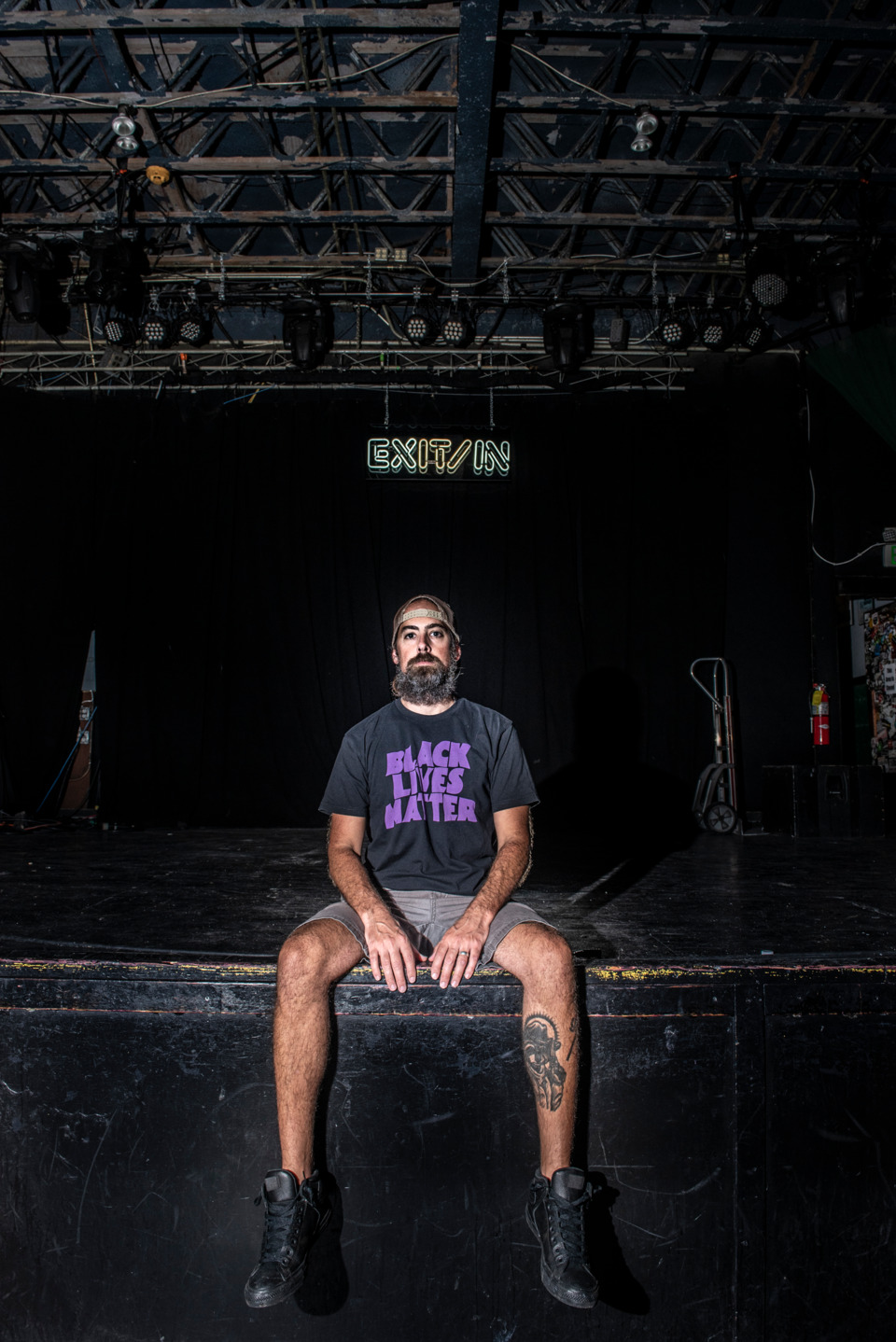 In the absence of federal aid, a doomsday scenario of 90 to 95 percent of independent venues closing permanently has hovered like a dark cloud over a reeling live-music industry in 2020. With Congress finally agreeing Sunday evening on a second stimulus package that includes the Save Our Stages Act and $15 billion in relief for struggling show spaces, the forecast looks brighter today for working musicians, venue employees and showgoers than it has since the pandemic began.
These developments reward several relentless months of work by the National Independent Venue Association, a 3,000-strong cross-country coalition of venues mobilizing to fundraise collectively and speak to lawmakers as a unified front. Since NIVA's April inception, Exit/In owner Chris Cobb has stepped up as a key voice of its Nashville chapter, which includes some 40 Music City venues, from the Ryman to Springwater. Cobb is also the founder of the newly formed Nashville Music Venue Alliance, a locally focused nonprofit advocating for the thousands of musicians and behind-the-scenes workers calling this city home whose livelihoods have been impacted by COVID.
While waiting for Congress to pass the bill sometime this evening, the Scene called Cobb up for a reaction. See our conversation below.
---
Does this feel at all like the day final election results came in — a big deal, even if there's work to be done?
Not as severely. It feels more final to me than Election Day and the weeks following did. [Laughs] Look, Congress is going to vote this thing through, and the White House said Trump's going to sign it. There's work to be done, certainly, to get the money distributed, and then a big pile of work to do to get reopened, but that's work we wanted to do all along. We just didn't know if we were going to have the finances to do it. I can't wait to think about actually putting on shows again, oh my God. 
I listened to a podcast interview where you discussed plans to keep the streaming model intact and build up a live audience incrementally. Is that still on?
Streaming is definitely part of the future. It's part of Exit/In's future. Currently I'm more focused on working on our outdoor setup for spring, but that could change again. It's just based on COVID metrics, which were a bit better at the time I did that podcast. I was thinking we might be adding a live audience to the streaming, rebuilding that way. But two weeks ago we actually canceled all our filmings for the rest of the year for safety reasons.
You've been working on getting this funding all year but have been actively fighting for Exit/In much longer, reaching back to the Save the Rock Block campaign of summer 2019. What's the latest on that?
It does feel like I've had both arms pressed out in either direction trying to prevent these walls from closing in on either side. Save the Rock Block has been back-burnered because we've had to focus on short-term financial survival and viability. But fear not, it's not gone. I'm committed to continue to fight for the preservation of independent live music on Elliston Place. 
Is the community of venue owners and bookers in Nashville tighter than it's ever been?
By leaps and bounds. It's immeasurable, really, the bond and the willingness to work together right now. 
Anything else you'd like to add? 
Yesterday and today have been filled with gratitude and reflection on the past nine months. I'm thankful for the millions — almost 2 million emails went to Congress — who have contributed to these efforts in a time when conserving one's energy and having to choose where to put time, resources, energy and emotion has been as challenging as it's ever been in my lifetime. It's a massive group effort to save the independent side of American music culture. I haven't processed it yet fully. The future of NIVA is extremely bright, [and] I feel the same way about our local group, Music Venue Alliance Nashville. I can't wait to dig in on long-term planning for that org in ways that continue to support the community here.