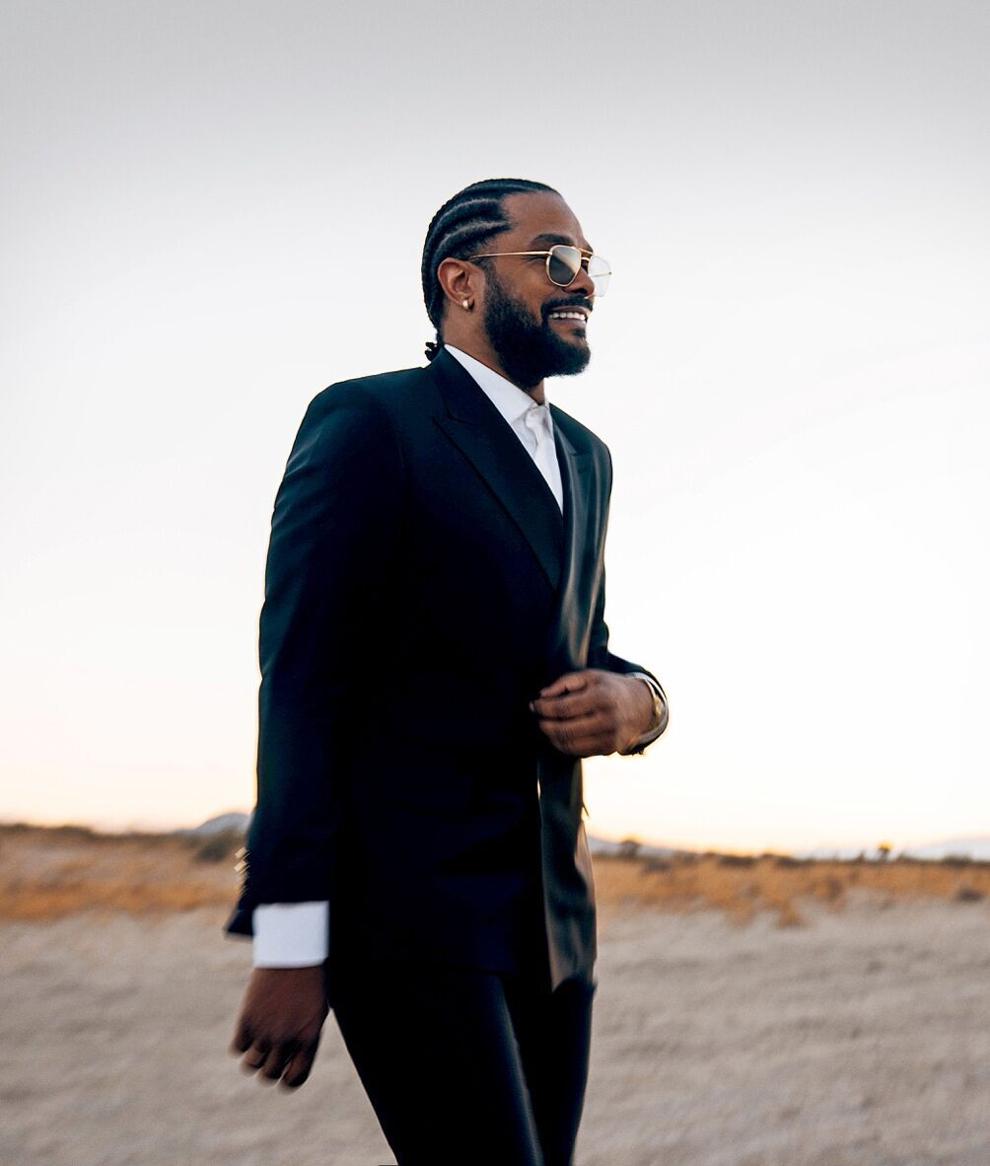 Versatility and unpredictability have been the twin hallmarks of the music and career of multi-instrumentalist, vocalist, bandleader and producer Gerald Maxwell Rivera, much better known and widely loved simply as Maxwell. Fans might wish he was more prolific — counting his next release, due on a date TBA this spring, he'll have released only six full albums. But the consistent stylistic and thematic evolution of his work means the wait is always worth it, and few artists of his generation can match the quality of his output.
His debut LP Maxwell's Urban Hang Suite stands alongside D'Angelo's Brown Sugar and Erykah Badu's Baduizm as a fundamental pillar of neo-soul. But Maxwell's music ahas ranged across the idiomatic spectrum to reflect the influence of funk, rock, even gospel and blues. He's known for spectacular romantic numbers, from his first single "…Til the Cops Come Knockin' " to his latest single "Off." He's a master interpreter of others' songs, too. His MTV Unplugged session featured his legendary takes on Kate Bush's "This Woman's Work" and Nine Inch Nails' "Closer," and he stunned the crowd at the 2008 BET Awards with his version of Al Green's "Simply Beautiful."
Maxwell has earned his share of honors, including two NAACP Image Awards, three Grammys and six Soul Train Music Awards, but he's never let either the adulation or industry trends determine his direction. In 2009, he launched a trilogy of albums with his hit LP BLACKsummer'snight, followed in 2016 by blackSUMMER'snight and set to finally be concluded with the forthcoming blacksummer'sNIGHT.
In the run up to the album's release (watch his website for updates), he's undertaken a major arena trek called The Night Tour, with fellow R&B stalwarts Anthony Hamilton and Joe in support. Ahead of the tour's stop Wednesday, April 6, at Bridgestone Arena, he took time out from a walk around his native Brooklyn to speak with the Scene.
---
How's the tour going so far?
It's been phenomenal. The energy of the crowds, people singing along with me, the great reaction to "Off." Man, it's just great to be walking around Brooklyn again. Working with Anthony and Joe, two people I greatly admire, has also been wonderful. But the best thing is to just be out performing again, playing music and singing. There's a joy that has been kind of bottled up the last couple of years. Certainly we also had an important election, and it's always good for people to be involved politically in things happening in their communities, but with this tour we're having fun, we're getting people to enjoy themselves.
The new single is doing well. Is it reflective overall of what will be on the next album?
Well it's always a pleasure to get good response and good reaction from fans. I can say that when blacksummer'sNIGHT hits, it's going to be all the great things that have represented the concept to date. I don't want to get too specific about individual tracks, but I will say I'm very pleased at how it turned out and I think fans will really enjoy it.
Musicians can be extremely uncomfortable with labels being put on their music. Does the term neo-soul accurately describe your concept and sound?
I don't think in terms of labels. For me the most important thing is being different, being creative, never doing the same thing over and over.  That was the reason why I made "Simply Beautiful" the way I did — cutting off the hair and the sideburns. Sometimes critics and fans want to lock you up in a box and make the same record over and over because it did well at one point. That's something I can never accept or do as an artist.
Every performer that I've ever admired — Prince, Miles Davis, Stevie Wonder, you name them — they never were content to keep making the same record. You've got to challenge yourself as an artist and performer, be willing to say things that someone might not like, change up your look, vary your sound. Sometimes even some of your closest associates might not understand or like what you do, but you can't be content to keep doing the same thing every time.
Did the pandemic have any impact on you as either a songwriter or a performer?
Sure, it represented a certain point in time, and things happening in society. You're always affected by these things. I think the biggest thing for me was just the isolation factor. Not being able to walk around Brooklyn as freely and as often as I wanted to due to pandemic concerns wasn't just a personal bummer, but it was an emotional and creative one. I can't fully put into words just how great it is right now, just today walking around Brooklyn, seeing and greeting people. It's spurred a real feeling of joy and rebirth.
Looking ahead, beside the new album, are any other surprises in store?
I never sit around contented with things. There's always something else out there, another challenge. The only thing that I can say to that is for fans to always expect the unexpected. Musically, the challenge is always what's next, what's ahead. That's how I approached concluding the album trilogy, and how I'll approach what I do in the future.