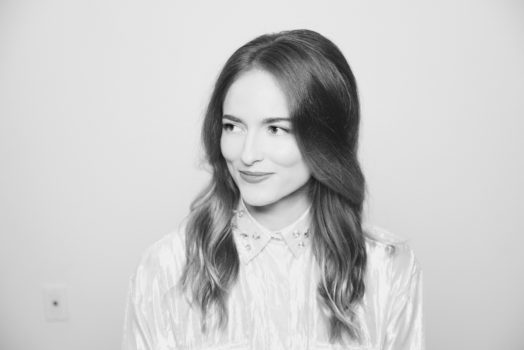 Dawn Landes has led a variety of musical lives over the past two decades. The Kentucky native moved to New York, where she established herself as a well-respected audio engineer. Starting with 2005's Dawn's Music, she began making her own records, which blend ideas from rock and pop, country music, various folk musics and art music in service of inventive and thoughtful songs. She tends to thoroughly explore whatever set of traditions she brings into her work — note her 2012 yé-yé album Mal Habillée, sung entirely in French. 
Landes made a move to Nashville last year, and is preparing to release an album on which she's taken full advantage of the city's rich musical history and heritage. She convinced Fred Foster — a legendary producer who worked on Roy Orbison classics, Dolly Parton's debut LP and seminal Kris Kristofferson recordings and also co-wrote "Me and Bobby McGee" — to come out of his semi-retirement to produce Meet Me at the River, slated for an Aug. 10 release via Yep Roc. Harmonica ace Charlie McCoy, lauded drummer Eddie Bayers and piano hero Bobby Wood are on the LP, as well as Bobby Bare, who duets with Landes on the closing number "I Don't Dance."
Today we're very pleased to premiere the track "What Will I Do," a recording that showcases why the players involved are so highly regarded, as they provide superb support for the singer and the story she's telling. Landes explores how tough it can be to have confidence in your decisions when you've been unhappy with how they turned out before: "How will I know which way to turn / I want every star that burns / To fall into line / And point me to my next move," she sings in her rich, clear voice over a lilting waltz.
Check it out below, and keep an eye on Landes' website for updates on the record. She has a few tour dates planned for the summer, with a show at The Basement on Friday, Aug. 10, for release day. (Tickets aren't on sale just yet.) Also below, you can get one more bonus taste of the record: See a video of Landes' performance of "Meet Me at the River" from Music City Roots in December.