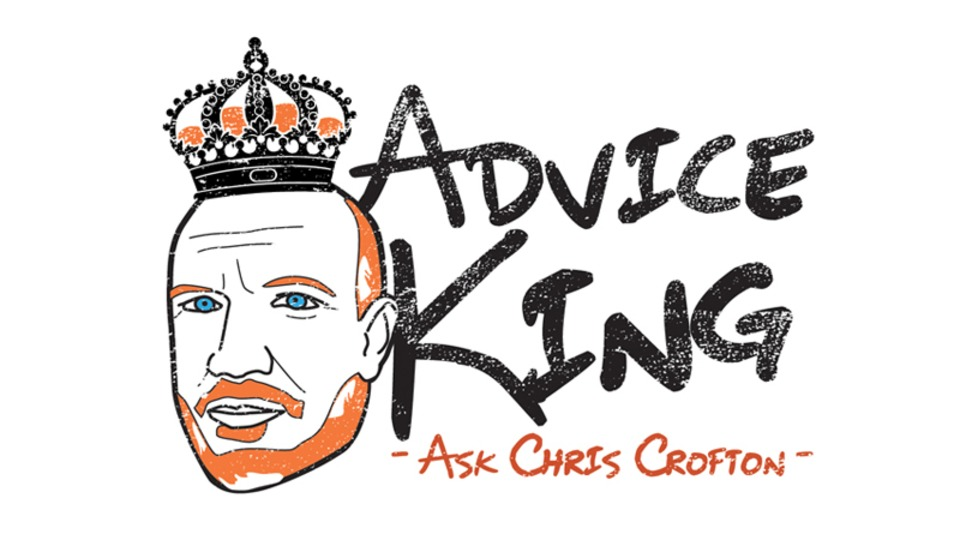 Comedian, musician, host of Chris Crofton's Advice King Podcast and former Nashvillian Chris Crofton asked the Scene for an advice column, so we gave him one. Crowning himself the "Advice King," Crofton will share his hard-won wisdom with whosoever seeks it. Follow Crofton on Facebook and Twitter, and to submit a question for the Advice King, email bestofbread[at]gmail[dot]com or editor[at]nashvillescene[dot]com.
---
Dear Advice King,
Mary Trump's new tell-all book has apparently violated a Trump family "confidentiality agreement." This never occurred to me! Should I implement a confidentiality agreement with my own family? I'd appreciate your input!
—Robert in Washington, D.C.
I really have no idea what kind of oil is best for a 1997 Yamaha snowmobile. Also, I understand you are frustrated, but in the future please don't swear so much in the question.
I tried to answer the question without reading it again. I thought you asked me what "fucking oil" you should put in your "fucking snowmobile."
Wow. The real question is a crazy question.
The answer is no. Certainly not. 
Well ...
Now that I  think about it, I wish I had a confidentiality agreement about my 1975 tee-ball season.
I didn't get a single hit. OFF A TEE. At the end of the season our lunatic coach handed us — a bunch of 6-year-olds — our batting averages on little pieces of paper. Mine said "000." A grown man actually wrote "000" down on a piece of paper and handed it to me, age 6. Yeah, it would be nice if no one knew about that. 
Or that time I found a folded-up piece of paper on the street when I was 10. I opened it, and it was a picture of a naked woman! I took it to my room and hid it under the carpet. Then the problems started. I could not stop looking at it — to the point that I was beginning to have trouble living my life. All I wanted to do was LOOK AT IT. I started making stuff up — "I have to iron my hat!" — so I could go back up to my room and LOOK AT IT. 
I decided to tell my father. I took the picture out from under the carpet, handed it to him, and said, "Dad, I am worried. I can't stop looking at this picture." He said, "Why?" (Nice job, Dad.) I said, "Because it gives me energy."
Nobody needs to know about that either.
Hey! I just realized that both of these stories revolve around "pieces of paper."
PSA: YOUNG PEOPLE, DON'T END UP LIKE ME! AVOID PIECES OF PAPER!
Robert, any family that is so fucked-up that it needs a confidentiality agreement is not a family — it's a biker gang. Also, after reading this column, I realize that I should sign a nondisclosure agreement with myself.
Advice King Pandemic Fun Guide
Watch the Les Blank documentary

A Poem is a Naked Person.

Send a letter to someone you love.

Go for a walk EVERY DAY.

Order a handwritten poem from ME. Send me a topic and your mailing address. My Venmo is @poetrymailbox. It's $20, or whatever you can pay. If you need one for free, some kind people have donated poems just for that purpose. Let me know. My email is bestofbread@gmail.com.
This column is dedicated to the memory of
Michael Brooks
. Thank you for the information, and the inspiration. If you aren't familiar with Michael's work, please Google him.