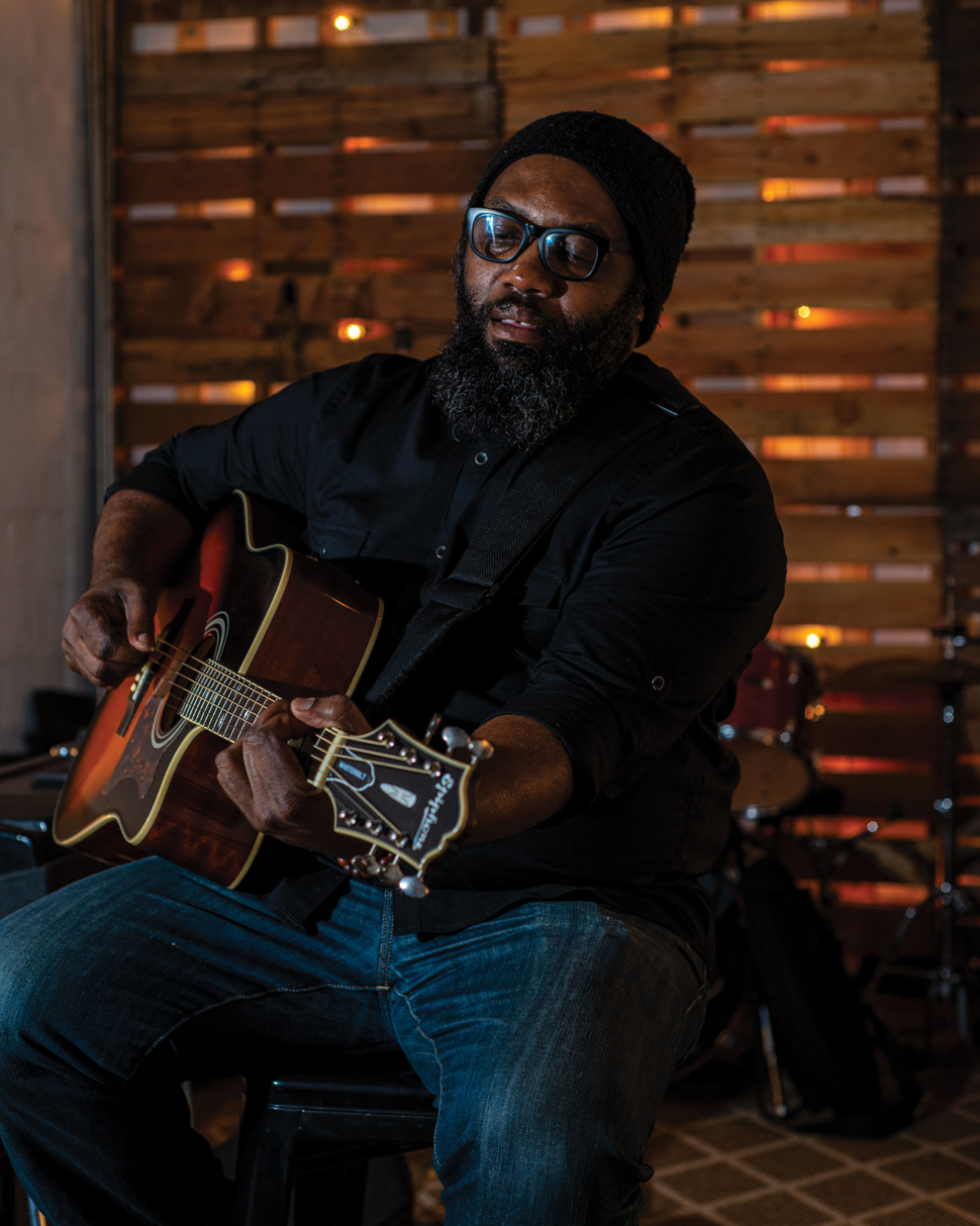 The devastating global impact of COVID-19 dominated both news and cultural headlines throughout 2020, but Nashville's jazz, blues and roots music communities responded by displaying a resolute spirit of perseverance and adaptation. Artists continued making vibrant music, and doing whatever they could to help offset a pandemic that shuttered music venues and ground tours and live shows to almost a total halt.
Before that happened in March, Music City enjoyed a pair of super blues concerts with the return of Christone "Kingfish" Ingram and the legendary Taj Mahal to area locales. Likewise, bop veterans Bobby Watson and Curtis Lundy rocked Rudy's Jazz Room with a superb series of weekend concerts. In a hopeful sign, Louisiana bluesman Tab Benoit launched his national tour from the Ryman Auditorium in November.
The responses in the wake of the pandemic's impact were inspiring and motivational. These ranged from the Sustain the Swing fundraiser — one of many performances to stream live from Rudy's — to Rahsaan Barber's invigorating tribute to Sonny Rollins that concluded this year's season of Nashville Jazz Workshop's Jazz on the Move series.
There was also the Jefferson Street Jazz and Blues Festival reinventing itself in a stripped-down virtual setting, and Jason Eskridge retooling his vital Sunday Night Soul events at The 5 Spot for streaming. Audiences got a chance to catch up on some informative and enlightening area staples on the internet radio station Acme Radio Live, too: Greg Pogue's Nashville Jazz and Barry Mazor's Roots Now have both been airing programs from their extensive archives.
Many local jazz and blues musicians produced outstanding albums as well. While there were far too many to cite them all, my personal highlights in jazz begin with The Beegie Adair Trio's collaboration with Clifton Davis (Never Can Say Goodbye). There were also superb duet sessions pairing Fredrick Weathersby with Stefan Forbus (The Real Deal) and the latest from the vibes/piano/vocals husband-and-wife team of Jerry and Marlene Tachoir, aka Duo Tachoir (Shades of Blue). There were also outstanding blues and soul efforts from Dianne Davidson, Dan Penn and Coyote Motel, and a dashing blend of improvisational élan and verbal flamboyance from the team of jazz bassist and producer Greg Bryant and rapper and spoken-word artist Rashad tha Poet as The Watchman and tha Poet.
The departure of Bryant and his wife, exceptional vocalist Dara Tucker, for the East Coast was a big loss this year, though Bryant has emerged as a national star in the jazz world. Besides hosting Jazz After Hours on the country's top jazz station WBGO-FM weeknights from 12 to 5 a.m., he also joins longtime top critic Nate Chinen as co-host of the station's weekly podcast Jazz United. 
Sadly, death took one of the forefathers of rock 'n' roll with this year's passing of Little Richard. Meanwhile, the Nashville jazz world mourned the death of Nashville Jazz Orchestra leader Jim Williamson, both a marvelous bandleader and an incredible personality. 
2021 will hopefully be a year of resurgence. The opening of the National Museum of African American Music, set for Jan. 18, is one coming beacon. Another is the reopening of the Nashville Jazz Workshop in its new headquarters on Buchanan Street, returning regular jazz performance and instruction to the Black community. There's also a planned release to look forward to from Autumn, a major group from the city's R&B/soul/funk past. 
I remain cautiously optimistic that major progress will be made against the deadly disease that's killed far too many people around the world. I also hope some governmental assistance comes the way of the city's many struggling music sites — it's an understatement to call the permanent closure of New York's legendary club The Jazz Standard "worrying." In addition, I hope for more support for the city's jazz, blues and roots music groups working behind the scenes to keep things going, and that everyone once again has an opportunity to witness the efforts of many of the world's finest musicians.