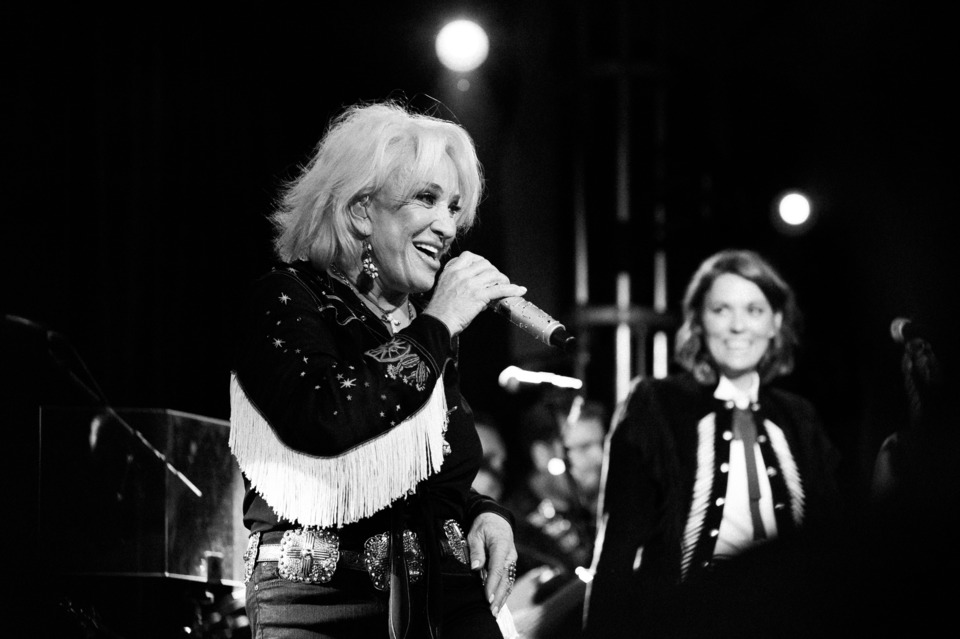 Perhaps nothing spoke more to the state of country music in 2019 than the final trophy given out at this year's Country Music Awards. In a massive upset, the deserving woman (superstar Carrie Underwood) and the deserving man ("outsider" Eric Church) both lost out on Entertainer of the Year to the status quo nominee, Garth Brooks. Brooks is a legend no doubt, and he's worth heralding. But this time, he simply wasn't the most deserving. Underwood, who hosted the damn show and toured aggressively and acrobatically — how does anyone, human or otherwise, sing like that for as long as she did every night? — felt like the logical pick. The theme of the CMA Awards, after all, was honoring women. Why not let them walk away with the actual honors, not as token recognition, but because they deserved it?
The whole awards show, in fact, was sort of a microcosm of 2019. There were triumphs. An entire night for women! Maren Morris winning Album of the Year for Girl! Reba doing mid-performance costume reveals! Tanya Tucker belting "Delta Dawn" with The Highwomen in blue velvet! Be still our beating hearts. But there were also letdowns, and continual reminders of Nashville's reluctance to move forward — to rock the boat, to upset the status bro, if you will. Brooks took home the top prize, dudes sang their singles, and no one said anything remarkable about the fact that, once again, only one solo woman (Morris) had a No. 1 hit on Billboard's Country Airplay chart this year.
But still: Tanya Tucker. Tanya Tucker in a blue jumpsuit. A blue velvet jumpsuit, singing at the CMAs and, honestly, sounding better than ever. Maybe that's the truest symbol of this year — of a country landscape cracking back open, bit by bit, to allow forgotten greatness through?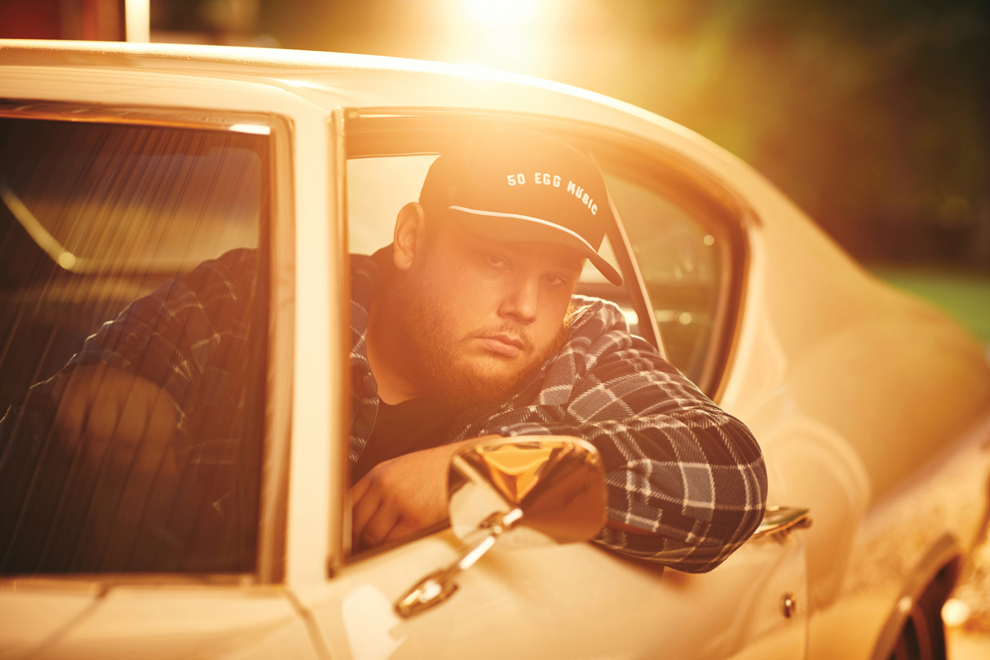 Because even in leading-man territory, there were prime indications that Nashville's love affair with pop bro-dom was beginning to shift. Case in point: Luke Combs. Sporting his uniform of a black fishing shirt and carrying his ever-present stacks of red Solo cups, Combs stormed into and out of 2019, breaking records left and right with his second LP What You See Is What You Get, which debuted at the top of the all-genre Billboard 200 chart. A hard pivot from the Florida Georgia Lines of the world, Combs appeals to both the more traditional-leaning fans and the more mainstream-inclined with his likable everyman personality and honestly good songs — not to mention his love of enduring sonic hallmarks of the genre, like steel guitar and hearty twang. No one made a bigger impact on the country charts this year than Combs, and all without singing about girls in booty shorts.
But Combs wasn't the only sign of a palpable shift. Even on the ever-unreliable, extremely gender-biased charts and in the realm of the major labels, there was more hope. Jon Pardi, Midland and Cody Johnson were some of the artists who managed to break the mold with classic country sounds. Lady Antebellum made arguably the finest album of the band's career, Ocean. And Morris absolutely owned the year — as a solo artist with her excellent LP Girl, as one of The Highwomen, and as one of the rare country artists who seems to have no problem risking anything and everything to speak her mind. (P.S., Recording Academy, what's up with her Grammy snub for Best Country Album?)
Outside Music Row, independent artists shined. Oh Boy signed Kelsey Waldon, who put out one of the best country records of the year with White Noise / White Lines, making everyone who watched her play a staggering amount of local gigs in recent years very happy. Other locals — like Michaela Anne, Caroline Spence and Kalie Shorr — released brilliant material, too. Queer country artists found an increasingly welcoming space within country music, from fringed yeehaw crusader Orville Peck to Karen and the Sorrows, and of course Lil Nas X with his smash "Old Town Road." Sturgill Simpson and Tyler Childers booked not one but two (two!) nights at Bridgestone Arena for 2020. So many of the genre's best truly forged their own paths this year, and proved that doing so can be pretty lucrative, too.
And that brings us back to Tucker. While I'm Livin' was her first album since 2002. Produced by Brandi Carlile alongside Shooter Jennings, it is not only one of the best albums of the year, but has also garnered her a handful of Grammy nominations and a fresh gig headlining CMT's Next Women of Country package tour, called the Bring My Flowers Now Tour after Tucker's song. Radio may not be playing Tucker's songs, but she's still up there at the CMAs and on the road, sharing the gorgeous gritty drawl that time nearly forgot. Screw trucker hats, tailgates and cutoffs: With Tanya Tucker back in full force, maybe 2020 will be the year that country goes full blue-velvet-jumpsuit.
You listening, Dixie Chicks? You three would look good in cobalt.