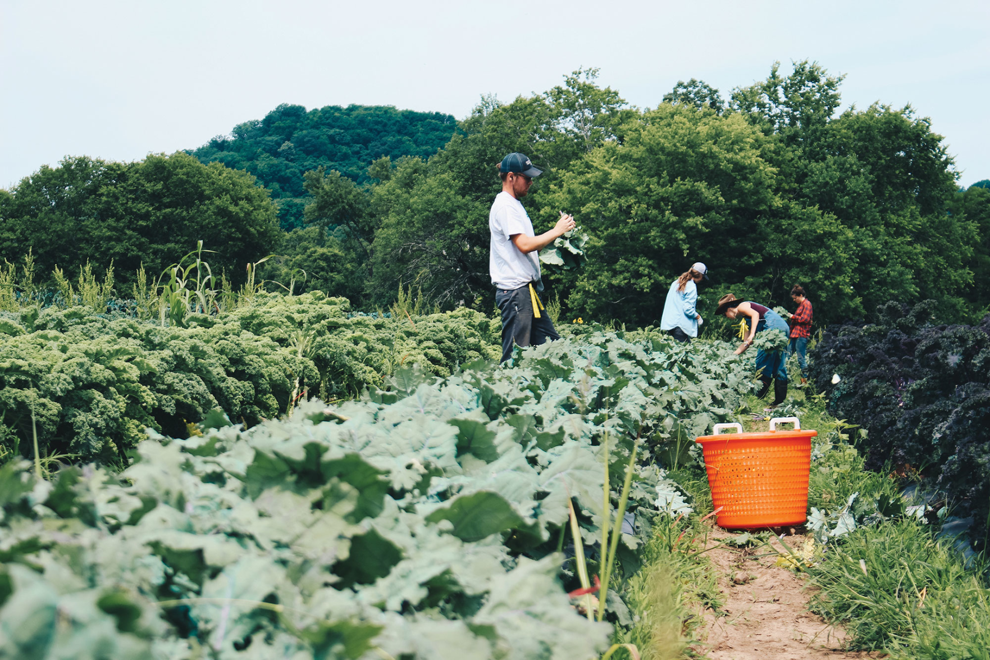 Hey Thanks, Local Farmers,
In my job as a journalist, I've been lucky enough to cover Nashville's evolving food scene for more than 15 years. Over that time we've seen losses as well as gains when it comes to good restaurants in the city, but the overall trajectory is positive. In fact, we're at the point where there are so many dining developments in town that it's almost impossible to keep track of it all.
Nashville's reputation as a food city has been a big selling point in our ongoing tourism boom. And it raises a question: How did a mid-size city in the middle of the country develop such an interesting food scene?
One factor is the rich agriculture of our region. Local farmers take the time to cultivate the ingredients that make delicious and creative cuisine possible. And of course, the South has a long tradition of taking farm-fresh produce and meat and making it into simple but wonderful fare.
America's most famous chef when it comes to exploring and recovering heirloom Southern ingredients is Sean Brock. His obsession dates back to before he got famous for his work in Charleston, S.C. — back to the days when he was a culinary prodigy running the kitchen at Nashville's Capitol Grille. Today Brock is back in town, and though he's no longer working at Husk (where he founded the daily veggie plate as a kind of religious experience), he is working to open two restaurants in East Nashville that will assuredly tap into the farms of our region.
But Brock is just one of a legion of chefs in town who know that starting with fresh local ingredients is the way to cook well. Our chefs work hard to build relationships with farmers, and vice versa.
Happily, you don't have to go far to find a farm here. Nashville is unique in that the city (for now) still encompasses open land, so there are active farms actually inside city limits, including spots on Bell's Bend and the impressive Green Door Gourmet over on the West Side. Unlike the super-industrialized agriculture of other regions, the Nashville area has retained quite a few small farms, which can more easily make the switch to "boutique" crops — special items grown to please a diner's palate and stoke the creativity of a chef. Another plus: We have a relatively mild climate that allows farmers to grow some sort of crop nearly year-round.
So here's what I say: Hey, local farmers. You deserve credit for sticking with a difficult profession and bringing sustenance and joy to diners in Nashville. Because of you, we are blessed with an abundance of local produce. It's a story of resourceful farmers and creative chefs who are willing to work together to bring that bounty to our restaurant plates.
—Dana Kopp Franklin
Senior editor, Nashville Scene