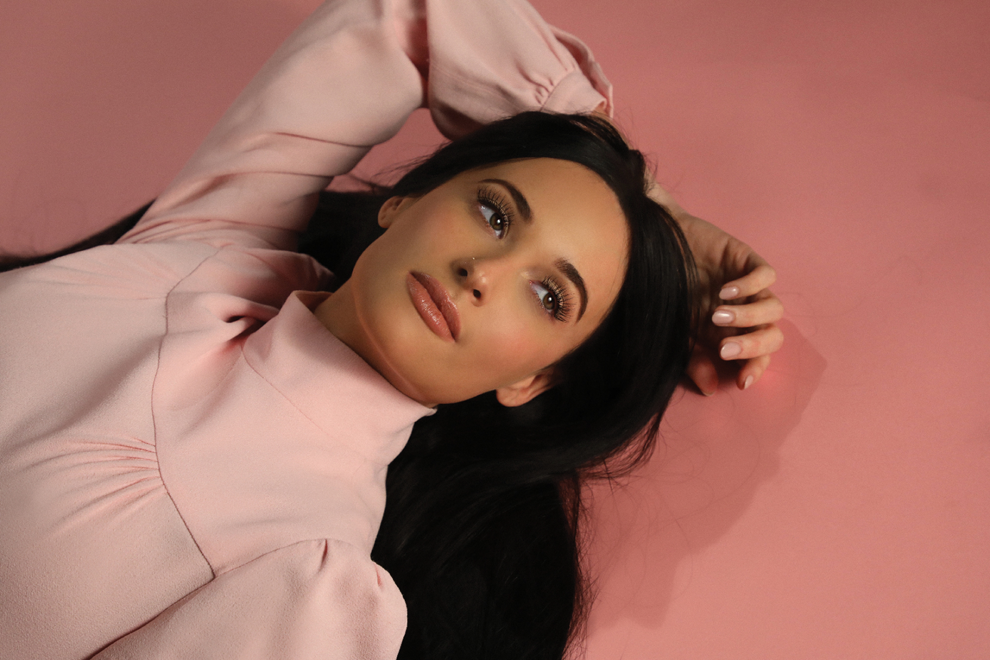 Though it's not even half-over, 2019 has already been a banner year for country music in the U.S. and beyond. In large part, we have the runaway success of Kacey Musgraves' 2018 album Golden Hour to thank for that. In a rare bit of synchronicity, a truly great album actually won a heap of trophies: Golden Hour snagged Album of the Year at both November's CMA Awards and February's Grammy Awards. Later, Musgraves began attracting attention in the fashion world, appearing at the Oscars in bubblegum-hued tulle and at the Met Gala in shocking pink leather as a living Moschino Barbie Doll. She even signed a contract with high-profile modeling agency IMG in May before taking her expansive vision of country music overseas to Australia (where crowds goaded her into shooting tequila from a glass slipper), New Zealand, Japan and China. 
For a while now, it's felt like any time something glamorous and exciting was about to happen, Musgraves would show up — usually in something pink and delightful. She'd stir the pot enough to get more folks interested in giving country a spin, maybe for the first time ever. Regardless of purists' disdain, that's the value of country music crossing over: More fans get excited about the genre and its traditions, bringing more money to keep it alive and flourishing in a challenging music industry. One place you won't find Musgraves this year, though? The Country Music Association's CMA Fest.
Not that it's a big surprise. Musgraves has never made a habit of appearing at the yearly festivities, perhaps because her songs aren't played by country radio programmers who don't feel "a whole lot of connectivity with her." (Yes, that's a real thing that Tom Hanrahan of Birmingham's 102.5-FM The Bull said during the Country Radio Seminar in February.) In the past, CMA could shrug this off: While Musgraves was building a much-loved catalog and a fan base outside of country music, she hadn't yet catapulted to Met Gala/Coachella/Grammy levels of international visibility. But when the artist who wins your Album of the Year award isn't a fit at your festival, or she doesn't feel it's a fit for her, that's proof there's an expanding crack in the foundation.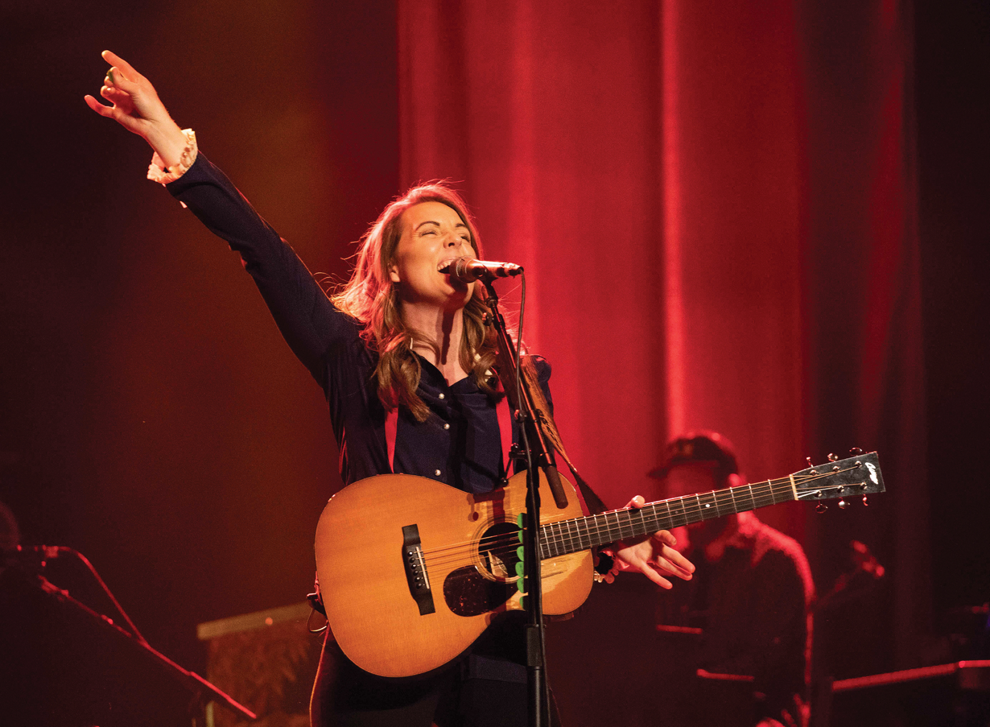 Musgraves wasn't country's only star to expand beyond the genre this year. Setting aside country artists' ubiquitous pop collaborations, Margo Price was up for Best New Artist at the Grammys. Kentucky's Tyler Childers continued to sell out venue after venue, and he recently snagged a deal with RCA ahead of his second album Country Squire. Brandi Carlile mostly gets dumped in the Americana bucket, but she's chiseled a key foothold in country through duets with folks like Maren Morris and Dierks Bentley. The excitement around Carlile's country project The Highwomen (which also includes Morris, Natalie Hemby and Amanda Shires) seems poised to make her something like the household name she deserves to be. Carlile was invited to sing with Tanya Tucker at this year's CMT Awards, and she performed with Bentley at the ACM Awards, but she's not scheduled to appear at CMA Fest. 
For some country music fans — particularly those who've found their way to the genre through artists like Musgraves or Carlile, or those who felt as though the convoy of truck songs wasn't inclusive of their worldview — these kinds of omissions make for a CMA Fest that does not speak to them. It is also entirely possible that these omissions are due to the fact the festival has modeled itself as a place those kinds of artists don't necessarily want to show up to. Not that this is new, either: Every year, there are scores of indie artists and others who are not invited to play at CMA Fest, don't meet requirements to do so, or choose not to. But this year, the festival has the strange conundrum of not being able to present the full picture of what mainstream country music looks like. If organizers want the festival to remain relevant in the long run, they need to find a way to incorporate artists like Musgraves — and perhaps not in the conveyor-belt stadium lineup that it presents year after year.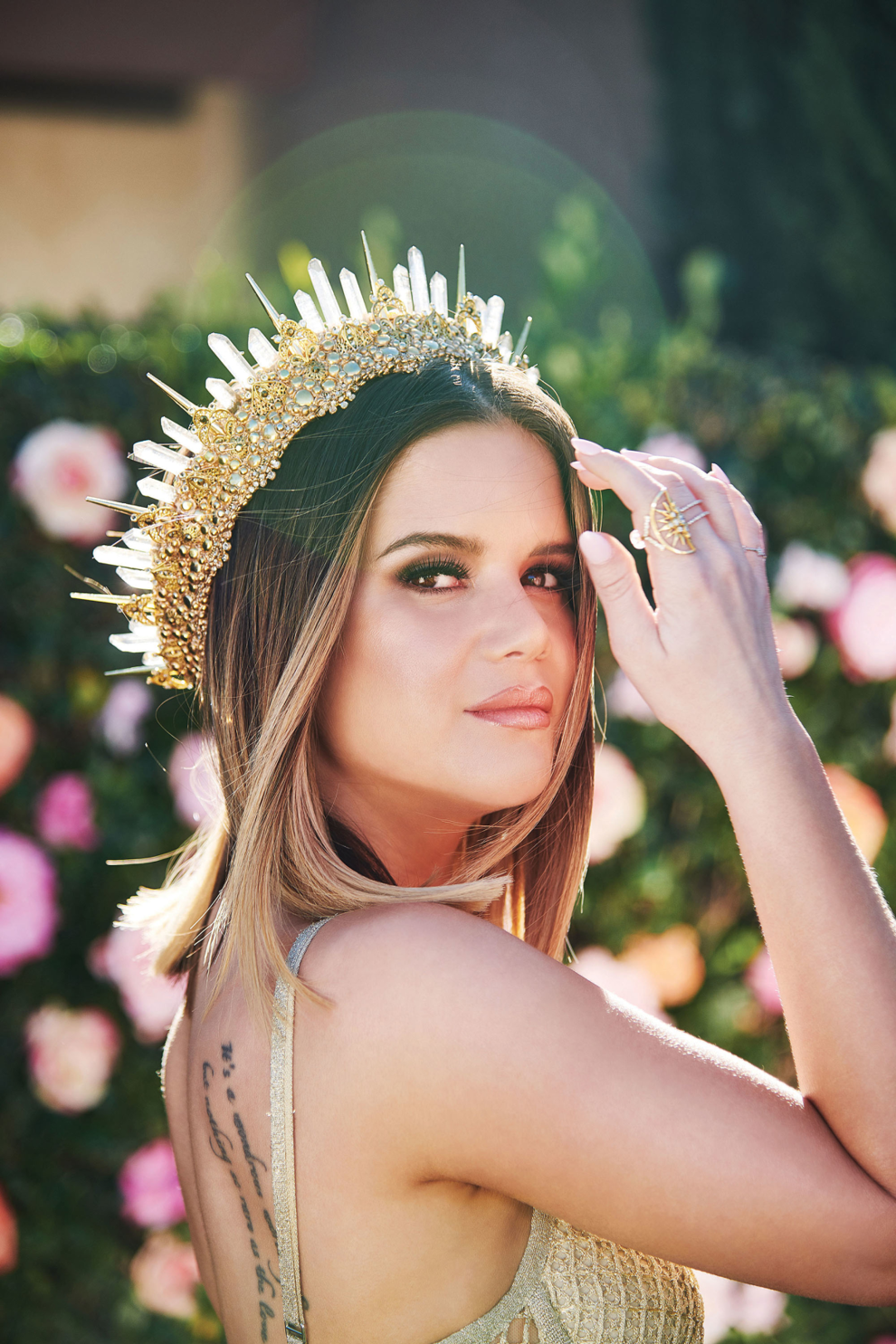 Want to see Musgraves, Carlile and Americana king John Prine? Well, you'll have to go to Bonnaroo for that. (See our rundown of Bonnaroo's substantial country and Americana offerings.) Not for the first time, 2019's Bonnaroo is where you'll see much of the country music that gets on Saturday Night Live and gets rave reviews from critics — but rarely, if ever, gets airplay on mainstream country radio. (Sturgill Simpson and Price are both former SNL guests and have played on the farm recently, but have not played CMA Fest. Childers, a Bonnaroo alum who's set to play Marty Stuart's annual pre-CMA Fest show at the Ryman this year, has not played on TV — yet.) 
This year, both festivals do have one thing in common: Morris. On the heels of releasing her second LP Girl in March and becoming a crossover star with her appearance on Zedd's 2018 smash-hit dance-pop track "The Middle," Morris appears at Bonnaroo as well as CMA Fest's Nissan Stadium lineup. She's got an opportunity to bring new fans into country music while nurturing the ones who are already there. Part of why she's able to do so is that country radio will (sometimes) play her songs. Without supporting artists like Morris, Musgraves and Carlile, who are energizing an array of fans, it will be harder and harder for country to reach the new generations of listeners it needs to reach. That's a bridge that CMA Fest can help build, if it chooses.