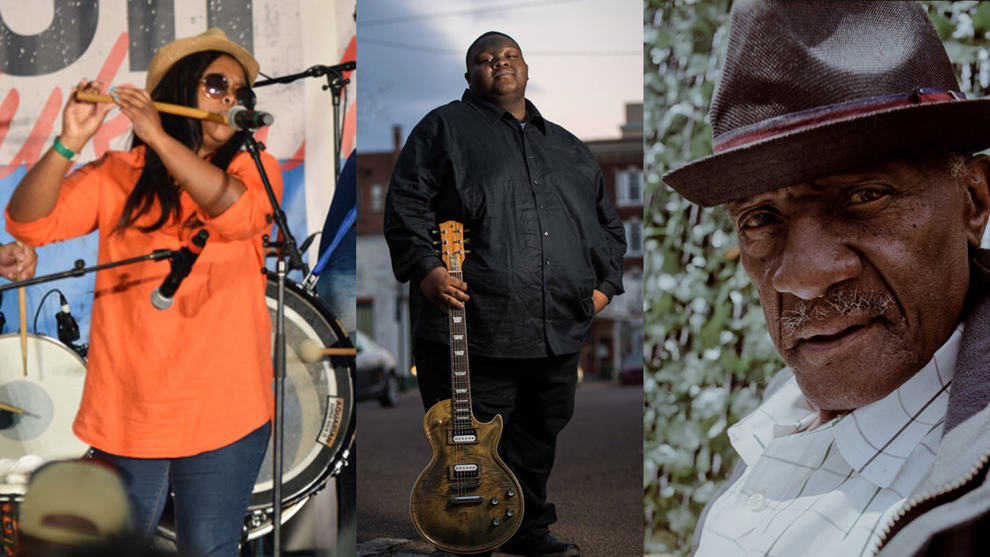 This year, Jason Isbell and the 400 Unit's nearly annual residency at the Ryman has expanded into a World Series of concerts, with seven sold-out nights. Per tradition, each night features an opening act that the expert songsmith and his crack band want to use their significant platform to highlight. In the past, country talents like Chris Stapleton and Sturgill Simpson have been on the undercard, establishing the pattern that you don't want to come late. In 2017, the spots were filled by an array of women, including Julien Baker and The McCrary Sisters, while in 2018, young Nashville talent got the focus, including Molly Tuttle, JEFF the Brotherhood, Diarrhea Planet and Bully. 
For 2019, the group leans toward (but isn't limited to) the blues, a fundamental element in a vast amount of American music. Amanda Shires, who released the stunning rock-Americana album To the Sunset in 2018 and who's been kicking serious ass this year with country collective The Highwomen (alongside Brandi Carlile, Natalie Hemby and Maren Morris), leads off on Oct. 18, and may appear during the run alongside Isbell, her husband. Shardé Thomas (opening Oct. 19) took over leadership of The Rising Stars Fife and Drum Band as a teenager, following the 2003 death of its founder, her grandfather Otha Turner. The group sets the standard for contemporary practice of fife-and-drum music from the Hill Country in the northern part of Mississippi. On Oct. 20, you'll get to see hypnotic Mississippi electric blues guitarist and singer R.L. Boyce, who got his start decades ago as a drummer in Rising Stars.
After a day off (when Sleater-Kinney will play the Ryman), young Clarksdale, Miss., blues prodigy Christone "Kingfish" Ingram will open on Oct. 22, coming off the release of his debut LP Kingfish and a tour that had him opening for Buddy Guy at the Ryman in May. On Oct. 23, Jimmy "Duck" Holmes, an elder statesman of the minor-key blues style popularized in his hometown of Bentonia, Miss., by Skip James and others, will start the show. Expect to hear some tunes from Holmes' Dan Auerbach-produced album Cypress Grove, set for an Oct. 18 release.
North Mississippi Allstars will open the Oct. 25 show. At the core of the group are brothers Luther and Cody Dickinson, sons of the late Memphis musician and producer Jim Dickinson, and their mission — in general since the band's founding in 1996 and especially on their new LP Up and Rolling, out Oct. 4 — has been to blend and expand on all the music that's developed in North Mississippi, with help from Shardé Thomas and others. The revered gospel group The Blind Boys of Alabama, founded in 1939 and makers of some of the most joyous sound you'll hear anywhere, will usher in the final show of the run on Oct. 26.
Unless you already have a ticket, you unfortunately won't be able to see any of those shows in person. However, there are tons more noteworthy concerts for you to see this season. We've put a smattering of them on a handy calendar for you, which you can check out right here.