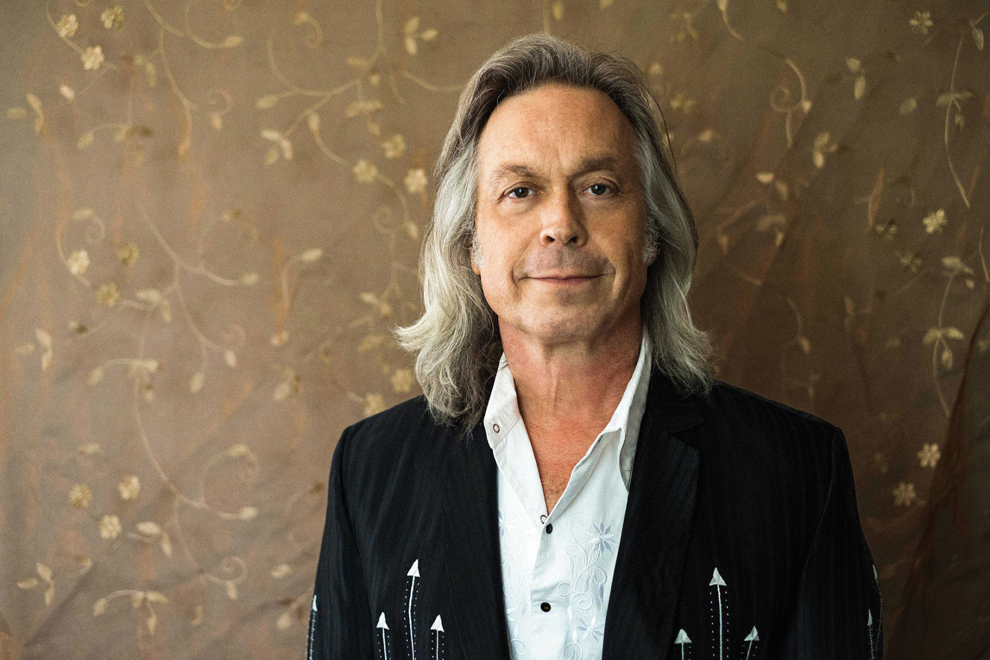 Tuesday, Sept. 10
This year's AmericanaFest festivities officially kick off on Tuesday, but before you dive into the stacked lineup, you'll need to get credentialed up. If you're a conference registrant, you can pick up your badge at The Westin (between noon and 8 p.m.; hours vary on other days), and if you have a wristband, it'll be at City Winery (between 11 a.m. and 11 p.m. each day through Saturday).
If you want to spend your night like a true local, head to The 5 Spot for the AmericanaFest edition of the weekly Two Dollar Tuesday show. Starting at 7 p.m., catch sets from event founder and host (and outstanding country-rock songwriter) Derek Hoke, much-loved indie rockers Los Colognes (whose Bonnaroo set fit in a Venn diagram between Jerry Garcia, Tom Petty and Pink Floyd), pop-minded songsmith Charlie Whitten and more. 
While you're over on the East Side, you can soak up some of the best songs to come from Tennessee's other music city by checking out Better Together: That Memphis Groove and Grind at The Basement East. Beginning at 8 p.m., roots champion Jim Lauderdale, soul singer Liz Brasher, psychobilly legend Mojo Nixon, Cuban rockers Sweet Lizzy Project, power-pop reimaginer Aaron Lee Tasjan and many more will play songs made famous by Bluff City heroes like Al Green.
Nashville favorite and Emerging Act of the Year nominee Erin Rae will take the stage at the Ryman as part of Wednesday's Honors and Awards ceremony, but before that you can catch her at Mercy Lounge at 8 p.m. (Read more about Rae right here.) You'll also want to stick around to see folk singer-songwriter Joe Pug, fresh off the release of his highly praised new album The Flood in Color. 
Head just a few blocks down Eighth Avenue to see modern Western-swing queens The Quebe Sisters tear it down at TRUE Music Room at Cambria Hotel at 10 p.m. If you're craving some seriously groovy electric blues at that time, make your way to 3rd and Lindsley instead to check out Alvin Youngblood Hart's Muscle Theory. Hart's 45-minute set will show off the blues guitar artistry that's earned him a Grammy nomination and praise from icons like Eric Clapton and Bob Dylan. If you still aren't quite ready to call it a night, seek out buzzed-about Best Westerns frontman Izaak Opatz, who will close things out at The High Watt with his 11:30 p.m. set. —LL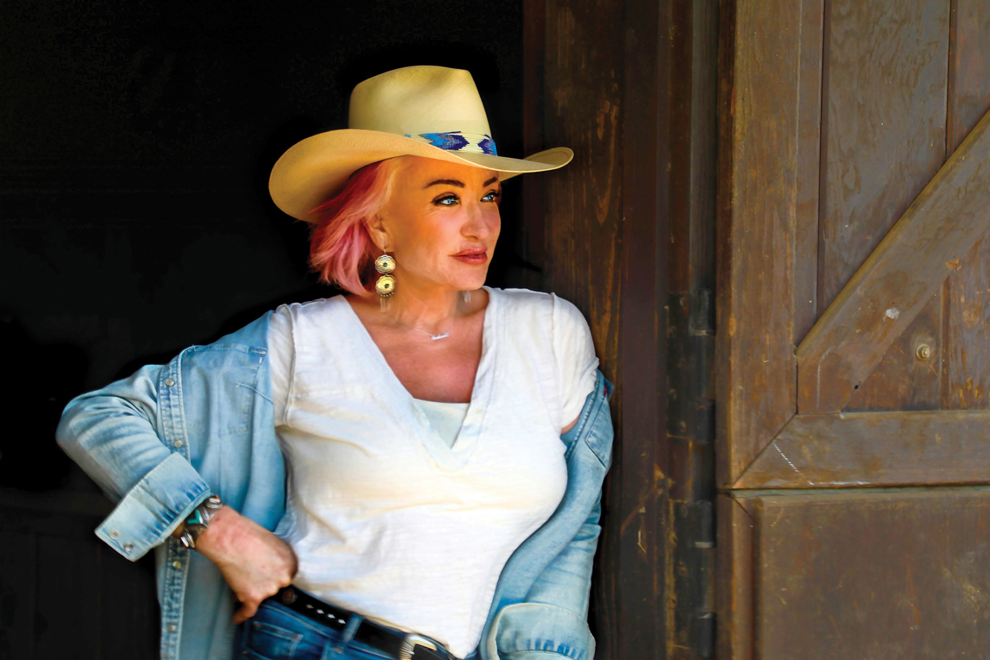 Wednesday, Sept. 11
Since its inaugural run during the third AmericanaFest in 2002, the Americana Honors and Awards ceremony and concert has been a highlight among the week's highlights, with performances by legends and rising stars across the myriad traditions that are part of the genre. Wednesday's show at the Ryman begins at 6:30 p.m. and includes hosts The Milk Carton Kids and an all-star house band led by Buddy Miller, as well as awards nominees like Rhiannon Giddens (read more in our interview with her here), Brandi Carlile, Amanda Shires, John Prine and Yola (we interview her right here); Lifetime Achievement Award winners Maria Muldaur, Elvis Costello and Delbert McClinton; and lots more. 
Tickets are available only to conference registrants, but you've got several options if you don't have a badge. As in years past, the full awards program will be streamed live online (via NPR Music) and broadcast on the radio (100.1-FM WRLT, 89.5-FM WMOT and 650-AM WSM), and highlights are set to broadcast Nov. 23 on Austin City Limits. The official watch party for the livestream is at City Winery, and that's an especially good pick if you appreciate blues: Two outstanding contemporary performers, Jontavious Willis and Keb' Mo', play right after the awards, starting at 10 p.m., with the soul- and funk-inspired Julian Taylor Band following at midnight. However, you also have a complete alternative: Anthony da Costa's FOMO Party, which gets going at 7 p.m. at Analog at the Hutton Hotel. The Nashville songsmith has assembled a lineup of talented lyricists whose music, like his own, can lean a bit toward rock, including Caitlin Rose, Maya de Vitry, Cordovas and Nicki Bluhm.
Head to 3rd and Lindsley for a country legend and two rising acts schooled in country (among other things): Starting at 10 p.m., you've got Kelsey Waldon, Maggie Rose and Tanya Tucker. Tucker's first new album in 17 years — the stellar While I'm Livin', co-produced by Brandi Carlile and Shooter Jennings — was released in August. At least two wide-ranging acts who've been booked as Ryman headliners this year will play the Station Inn: Josh Ritter (a Song of the Year nominee, as a co-writer of the gun-reform-minded song "By Degrees") goes on at 10 p.m., followed by Andrew Bird and a guest whose identity hadn't been revealed at press time.
There are highlights all over the Cannery Row complex, starting at 10:30 p.m. in Cannery Ballroom with a double bill of expert country songsmith (and band) Brent Cobb & Them and outstanding bluegrass guitarist and songwriter Billy Strings. ONE, the top-floor venue usually reserved for private events, will host a bill that includes country-rock ace Daniel Donato, who plays at 11 p.m. Rising U.K. artist Jade Bird tops the Mercy Lounge bill at midnight, the same time as superb Nashville rock outfit Sun Seeker plays The High Watt. 
Meanwhile, on the other side of the Cumberland, big-voiced country and soul singer Paul Cauthen hosts his annual Big Velvet Revue showcase at The Basement East. Starting at 10 p.m., he'll introduce more than a dozen outstanding pan-Americana acts including Chris Shiflett, Aubrie Sellers, Kendell Marvel and Leah Blevins. —ST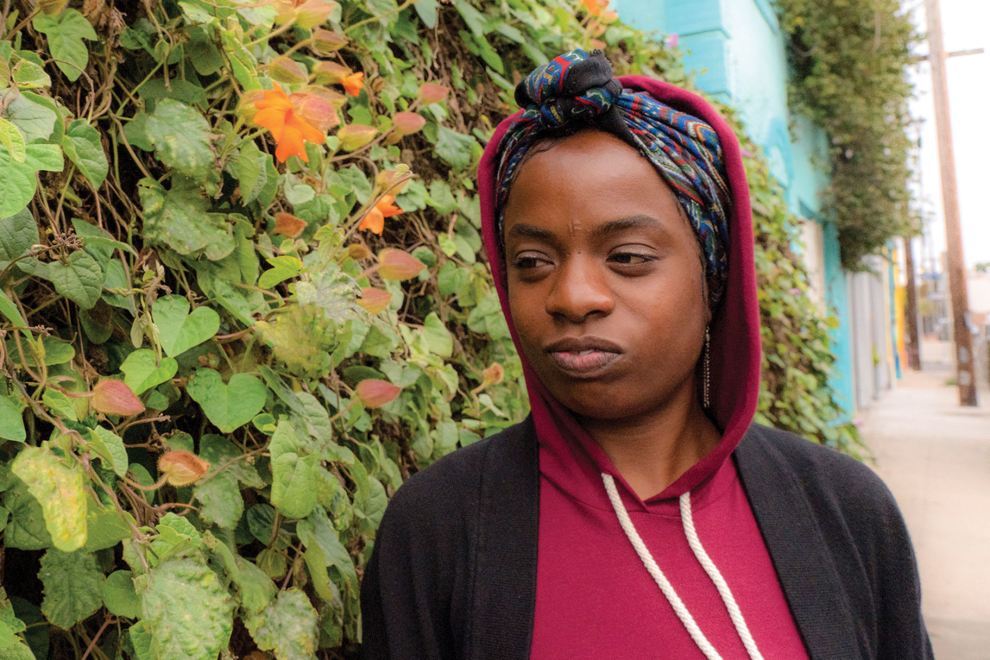 Thursday, Sept. 12
Thursday's lineup masterfully rides the line between hot and cool — though no matter what the temperature is outside, you're still likely to be soaked in sweat by the end of the night. At 2 p.m., truck-driving troubadour Will Beeley will play a few songs at Grimey's, which moved to its new home on Trinity Lane just after AmericanaFest 2018. Beeley will also have what's sure to be an enlightening talk with longtime Scene contributor Edd Hurt about his career as a fine songwriter and singer, which is rolling again after a four-decade pause with Highways & Heart Attacks. The Jerry David DeCicca-produced album is a fever dream come true. Rediscovery has been a huge influence on the dynamic discussions surrounding roots music in recent years — it connects us to lost history and broadens the story beyond star status, and that's cool without a doubt.
Starting at 3 p.m., there's the Easy Eye Sound Get Down at Little Harpeth Brewing, featuring Dee White, Kendell Marvel and other signees to hot producer and Black Keys frontman Dan Auerbach's label. Then, The Crying Wolf hosts the second annual Campaign for Southern Equality-sponsored Queer Roots Party. It's an early one, starting at 5 p.m., but it's a mighty cool ripper for a good cause, featuring multinational string band Che Apalache, Brooklyn queer country bands Paisley Fields and Karen and the Sorrows, and Nashville's own Mercy Bell.
If you prefer to stay East, The 5 Spot caters to soul aficionados with hot sets from local heroes Alanna Royale, Seattle's The Dip and others, starting at 8 p.m. On the west side of the river, ace country songwriter Ruston Kelly plays Union Station at 6 p.m. After that, head to Yee Haw Brewing and congratulate the Music City Roots crew on their forthcoming HQ — after nearly two years without a home, they're set to open a new venue in Madison next year. For now, the party is on Sixth Avenue South at 7 p.m., and it's a hot ticket with North Mississippi Allstars, Lauren Morrow and more.
Yola, Nicole Atkins and Molly Tuttle (read more about Tuttle here) crank up the heat at City Winery, starting at 7:30 p.m. Meanwhile, Nashville-born, Los Angeles-residing songwriter and hella rad guitar shredder Sunny War plays the City Winery Lounge at 10 p.m. Her August release Shell of a Girl captures the optimistically paranoid and serenely scared-shitless vibe of these weird sociopolitical times in a decidedly cool way.  
The Frothy Pit, a new duo featuring country icon Wynonna Judd (!) and indie-rock songsmith Cass McCombs, is set to debut at 11 p.m. during the ANTI- Records 20th Anniversary Celebration at Mercy Lounge, making the show one of the hottest happenings of the week. That whole bill is noteworthy — it starts at 7 p.m. and also includes expert Nashville songwriters and recent ANTI- signees Jeremy Ivey and Darrin Bradbury, as well as Philly R&B mad scientist Son Little and New York folkie Christopher Paul Stelling. 
Meanwhile, Robert Randolph and the Family Band just lit it up on their August LP Brighter Days, a fiery funk scorcher jammed to the gills with gospel-delic rave-ups led by Randolph's pedal steel. If you haven't seen them before, prepare yourself for a marathon session of ecstatic soul action when they play The Anchor at 10:30 p.m. —SLM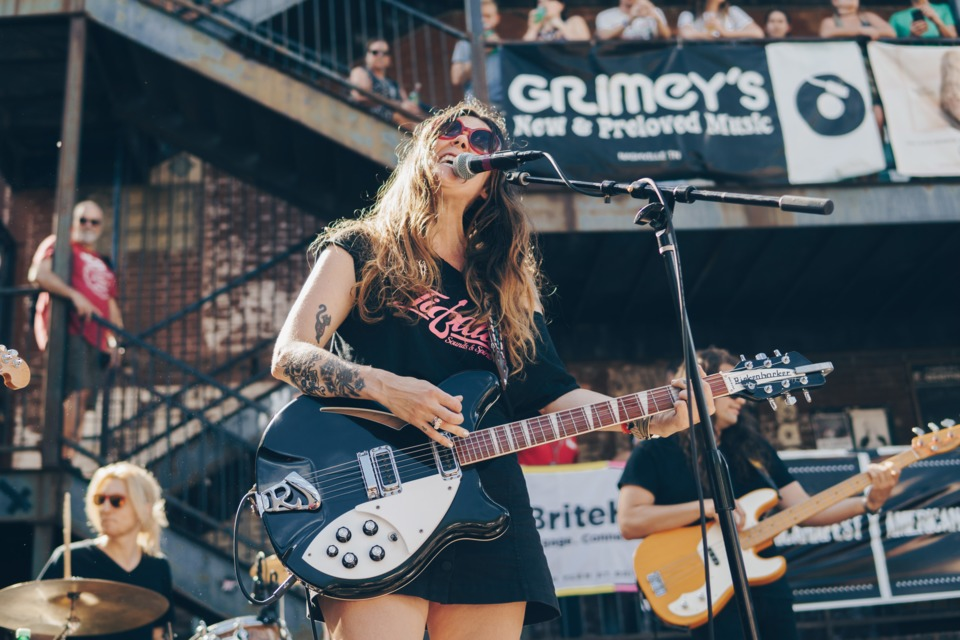 Friday, Sept. 13
Americana shows off its deep roots in blues, rock, country and pop on Friday, and the combination of these seemingly disparate genres proves how far-reaching American music can be. You can start your journey of discovery at 7 p.m. at City Winery, where singer-songwriter Shawn Colvin will play her groundbreaking 1989 debut album Steady On in its entirety. With help from musicians like pianist Bruce Hornsby and guitarist Hugh McCracken, Steady On was Colvin's first shot at modernizing Joni Mitchell-style folk, and it still sounds great. Over at 3rd and Lindsley at 7 p.m., soul-blues legend Bobby Rush will sing his risqué tales of the eternal male-female struggle, like 1991's "I Ain't Studdin' You." Now 85, Rush won his first Grammy Award in 2017 for his album Porcupine Meat, and he released Sittin' on Top of the Blues in August.
Much like country music, Americana embraces the work of great songwriters. Lori McKenna, who performs at 10:30 p.m. at The Anchor, has gained renown as a subtle chronicler of ordinary American lives, and she is both a classic singer-songwriter and a major voice in country. Her 2016 album The Bird & the Rifle and 2018's The Tree are tough-minded examinations of marriage and its discontents. McKenna has few peers as a songwriter, and she also makes marvelous records that show off her narrative gifts without sacrificing immediacy. 
If you're looking for the country-rock side of life, check out songwriter and guitarist Chuck Mead's show at Exit/In, which starts at 11 p.m. Mead, part of the pioneering Lower Broadway scene of the 1990s with the revisionist alt-country band BR549, is as much like Nick Lowe as he is Faron Young. His carefully crafted songs are hip, funny and heartfelt — a winning combination, and his 2019 album Close to Home ranges across soul, pop and country. He's a brilliant exponent of genre-specific music, as on the Close to Home track "Daddy Worked the Pole," which finds Mead rewriting Chuck Berry's "You Never Can Tell." 
You want Americana rock? You got Americana rock, via Nashville's Lilly Hiatt, whose show at The High Watt kicks off at 11 p.m. She's a first-rate songwriter, who like McKenna, casts a sympathetic eye to the infinite vicissitudes of human relationships. What makes Hiatt notable, however, is her ability to couch her insights in music that often evokes the '70s and '80s rock of David Bowie, Roxy Music and The Psychedelic Furs. On her 2017 album Trinity Lane, her glam-meets-Americana approach works perfectly on tracks like "The Night David Bowie Died." Hiatt's work makes it clear that Americana has the potential to reinvigorate roots music — suggesting the genre has the ability to look into the future without losing its connection to the past. —EH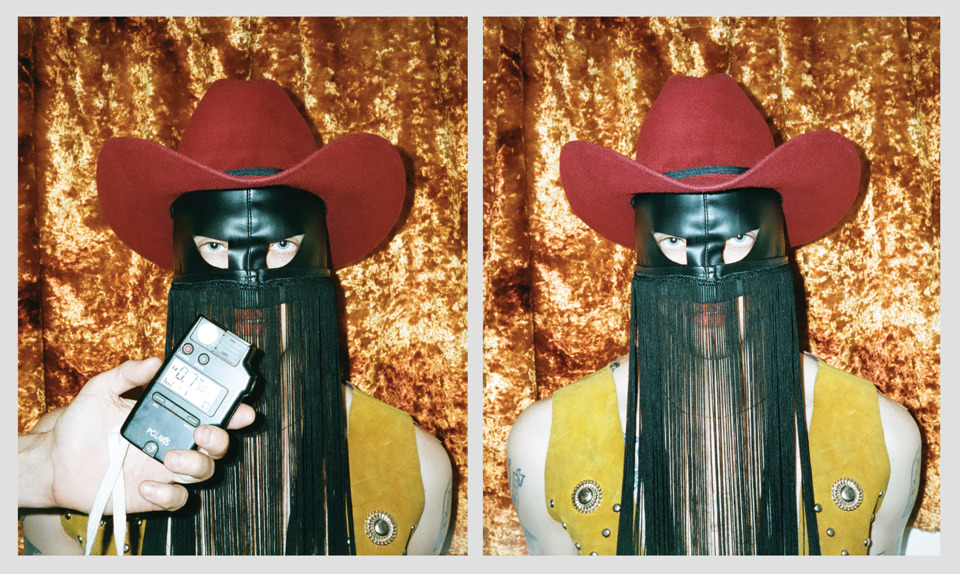 Saturday, Sept. 14
Get some rest Friday night and some hot java Saturday morning, because the penultimate day of the 2019 AmericanaFest is a doozy. At L27, the rooftop bar high atop the shimmery new Westin, an all-day party chockablock with Americana legends begins at 11 a.m. On the bill (deep breath): Jim Lauderdale, Nicki Bluhm, Suzy Bogguss, Gretchen Peters, Corb Lund, Drivin N Cryin, Strung Like a Horse, J.P. Harris and more. 
At ground-level and across the river, Grimey's annual Americanarama party begins at noon. The lineup at press time includes two inspiring minds of power pop, Aaron Lee Tasjan and Chris Stamey, as well as gospel group The Caldwell Singers. 
Can't swing both? No sweat. Lovers of hard honky-tonk can check out Drivin N Cryin at Exit/In at 11 p.m. ahead of East Nashville's Flying Buffaloes. Those with a more folk-y, soul-y singer-songwriter-y predilection can head to 3rd & Lindsley, where Bluhm plays at 9:30 p.m. and Delbert McClinton goes on at 11:30 p.m. 
Despite all this, the most anticipated sets of the week may be at Mercy Lounge. Aubrie Sellers — with a lauded track recently released from her forthcoming second album — hits the stage with her garage-influenced spin on classic country at 8 p.m. And mask-wearing Canadian crooner Orville Peck, he of the songs that sound like murder ballads even if they aren't murder ballads, plays at 10. 
Other Saturday highlights: Michaela Anne (whom you can read more about right here) at City Winery at 7:30 p.m.; Runner of the Woods, Teddy and the Rough Riders, Kristina Murray and Leo Rondeau with poutine (the Canadian food, not the band, which may or may not exist) at East Nashville's Drifter's at 3 p.m.; and the Cafe Rooster Records party at noon at The Basement East featuring Brian Wright, Jon Latham and more, followed by Daddy Long Legs at 7 p.m. —JRL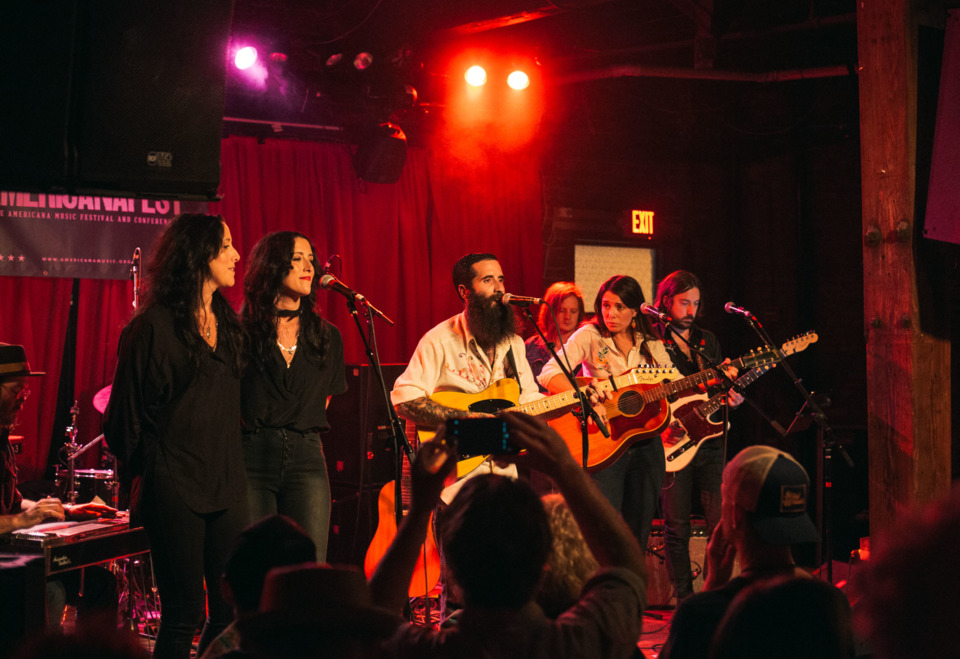 Sunday, Sept. 15
After a kick-ass Saturday, Sunday is more low-key — but Nashville's always been a Saturday night-Sunday morning kind of town. A couple of most-of-the-day events east of the river are definitely worth checking out, and offer ample opportunities to catch artists you might have missed. 
Way up on Donna Drive in Madison (you'll need the official app for the exact location) is Sundown Social House, where there will be multiple bars with free beer and cocktails, vendors selling various wares and vintage clothing, plus "various food experiences." Performances include (among others): J. Roddy Walston, Elizabeth Cook, Dylan LeBlanc, Darrin Bradbury, Brian Wright, Jeremy Ivey, Sarah Shook and the Disarmers and surprise guests. There will also be photography on display (from renowned music photog Danny Clinch, Wilco's Pat Sansone and more). The soiree starts at noon, and the evening concludes with the local premiere of Shovel & Rope's concert film. 
At 919 Gallatin, J.P. Harris hosts Sunday Morning Coming Down beginning at noon (and he's making gumbo). Harris plans duet sets with Leigh Nash, Kelsey Waldon, Kristina Murray, Malin Pettersen, Miss Tess and Erin Rae. There will also be other performances from  J.D. McPherson's Mid Tenn Three, Molly Tuttle, John R. Miller and the Engine Lights and Brandy Zdan. Nikki Lane curates the vintage market. —JRL