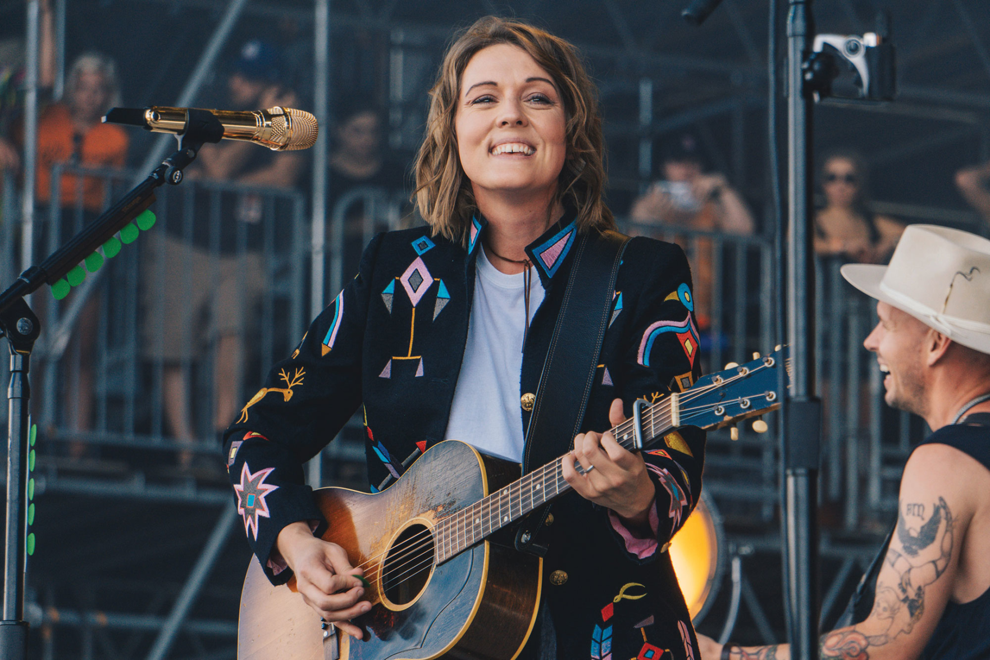 Ken Burns' Country Music series on PBS dominated discussion of the genre in 2019. The series covered country music from 1922's first commercial country recording by Eck Robertson to Bill Monroe's death in 1996 (though it stretched the finish line a bit to tidy up some loose ends, such as Johnny Cash's death in 2003). 
When I asked Burns why he cut off the story at 1996, he told me: "Citizen Kane didn't do well at the box office; it even got a bad review in The New York Times. And yet it's at or near the top of many lists of the best films ever. Van Gogh's paintings didn't sell during his lifetime, and yet now they're worth millions. If you're going to tell the true story of anything, you can't just go by what's popular at the time. I got criticism for the jazz series: 'Why didn't I use more contemporary musicians?' I replied, 'Can you tell me who the equals of Armstrong, Ellington, Parker and Coltrane will be?' They'd say, 'No, that takes 20 years.' And I'd say, 'Precisely.' "
Journalists, however, don't have that luxury. Their job description is to write "the first rough draft of history." They don't have a historian's luxury of waiting until 2039 to decide who the most important artists of 2019 are. Music critics have to answer that question by their editor's deadline. They can answer in one of two ways: They can rely on sales figures and the names pushed most ardently by the industry, or they can rely on their own gut sense of artistic merit. 
The talking heads who advised Burns — most notably Marty Stuart, Rhiannon Giddens, Rosanne Cash and Rodney Crowell — encouraged him to use the latter method. As a result, some of Country Music's most prominent figures — Woody Guthrie, DeFord Bailey, Ralph Stanley, Felice and Boudleaux Bryant and Townes Van Zandt — barely made a dent on the charts as performers in their lifetimes. And yet it seems right that they get more screen time than bestsellers like Jim Reeves and Shania Twain. 
The 79 music critics who voted in the 20th annual Country Music Critics' Poll took a similar approach. They were willing to overlook such chart giants as Dan + Shay, Kane Brown, Thomas Rhett and Blake Shelton to focus on acts more likely to still mean something in 2039: mainstreamers such as Miranda Lambert (read our interview here), Tanya Tucker, Luke Combs and Eric Church, and talented interlopers such as Lil Nas X, Tyler Childers, Yola and Kelsey Waldon. 
Some voters argued for a strict divide between radio-friendly country and Americana, but the majority agreed with Burns that the only accurate story of country music is one that weaves those two strands together. That integration is personified by the new quartet The Highwomen, which combines two industry insiders (Maren Morris and Natalie Hemby) with two outsiders (Brandi Carlile and Amanda Shires).
The Highwomen left their fingerprints all over this year's poll results. Their debut release The Highwomen was the runner-up in the Best Album category, and the quartet placed three titles in the top 25 of the Best Singles list — a difficult list to crack without a radio hit. The Highwomen were Group of the Year and runner-up in the Best New Act category, falling short only because some voters felt that a group of four well-known women wasn't really a "new" act. As individuals, Carlile and Morris both finished in the top 10 of the Best Female Vocalist, Best Songwriter and Best Live Act categories. 
As if that weren't enough, Carlile also co-produced and co-wrote the poll's best album of 2019: Tanya Tucker's While I'm Livin'. Tucker's first album in a decade and her first album of new songs in 17 years proved an unexpected coup, hitting the top 10 of the Billboard Hot Country Albums chart and earning four Grammy nominations. Tucker, who had her first country hit in 1972 at age 13, had long divided the country audience. One camp tsk-tsked her teenage belting of adult love songs, her tabloid romances and her substance problems, while a second camp admired her refusal to sing any less aggressively, to live any more conventionally or to back off any boundaries just because she was a woman.
For that second camp, Tucker's comeback is a triumph of female talent and feisty independence in an industry that isn't always welcoming of those traits. It's the kind of story Burns likely would have latched onto if Country Music had covered the 21st century. This example of womanly persistence being handed down — not unlike Loretta Lynn inspiring Dolly Parton, who inspired Emmylou Harris — is more than simply a fact. It's a story. 
And such narratives are what appeal to writers such as Burns and the voters in this poll. A lot of people criticized Burns for not giving enough attention to this artist or to that region, but if he had covered every interesting item, the series would have been an academic laundry list rather a tapestry of stories. And who wants to watch 16 hours of encyclopedia entries?
Burns also probably would have loved the story of Lil Nas X, whose song "Old Town Road" was voted the year's best single in our poll. Not only would the song have reinforced Burns' theme of the under-acknowledged role of nonwhites in country music, but it's also a damn good yarn. A gay black rapper in the Atlanta suburbs cooks up an infectious country song in an hour as a lark, and the tune takes on a life of its own; it starts shattering download and streaming records, and Music Row pressures Billboard to kick it off the country charts, igniting charges of racism and leading to a remix with Billy Ray Cyrus as guest vocalist. You can't make this stuff up.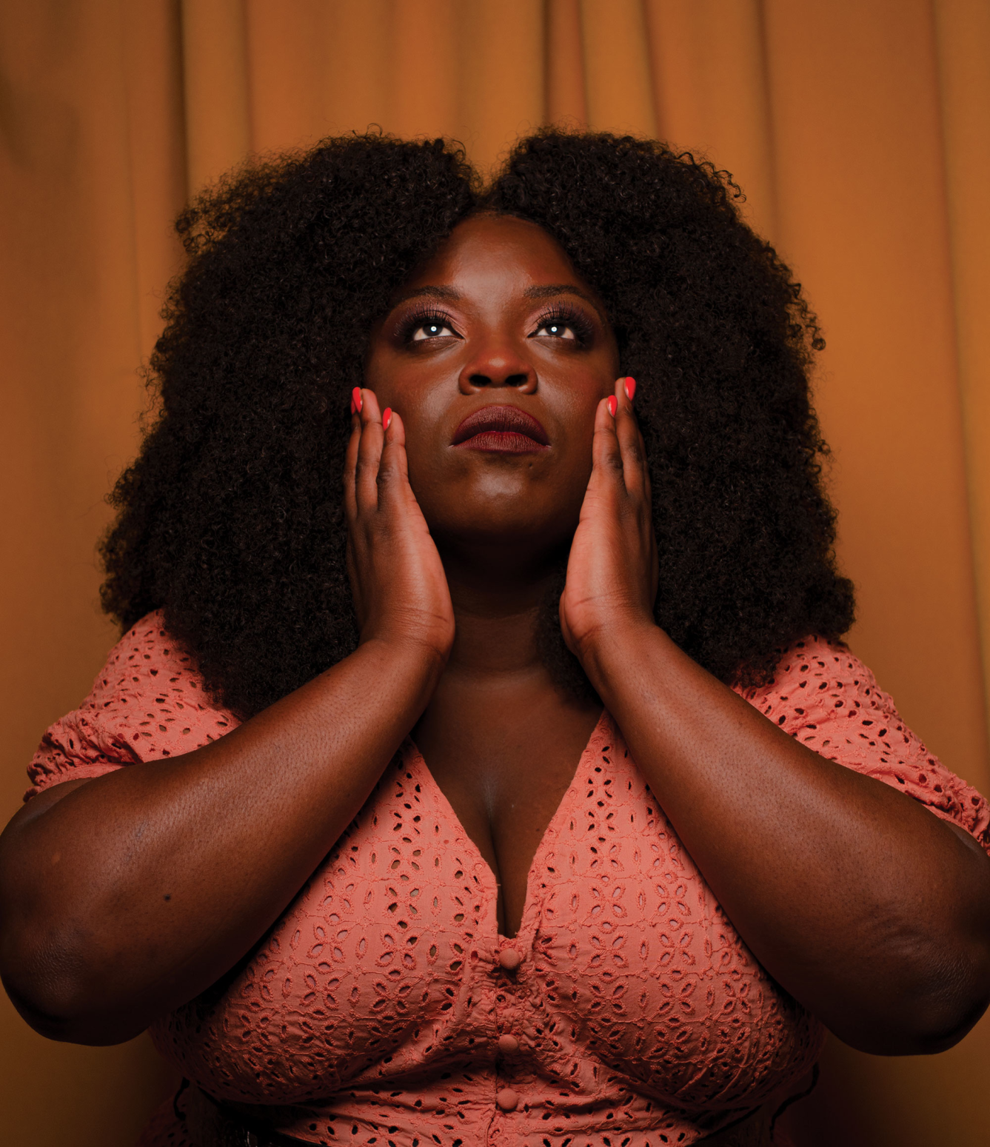 Another good story involves Yola, a black British woman who was working as a vocalist in London's neo-soul scene when she decided to pursue the sound of her mother's Americana records, which Yola had loved as a kid. That leads to a showcase at AmericanaFest and a record deal with The Black Keys' Dan Auerbach. That too is a great story, and it resulted in the poll giving her the nod for the No. 5 Best Album, the No. 11 Best Single, No. 4 Best Female Vocalist and No. 1 Best New Act.
The PBS series offered a welcome reminder that modern country music shifted out of first gear only when Jimmie Rodgers and The Carter Family showed up at a clothing warehouse in the Appalachian town of Bristol, Tenn., to make their first recordings in the summer of 1927. Our poll participants remain curiously reluctant to vote for mountain string bands — bluegrass, old-time or otherwise — but this year they did embrace Tyler Childers, who grew up and still lives on the Kentucky side of the West Virginia border. 
Childers does work some fiddle into his country-rock arrangements, but his mountain roots are mostly reflected in his lyrics about modern-day Kentuckians coping with closing mines, trailer parks and double-edged drugs. His breakthrough 2017 album Purgatory focused on the wild side of life, but his follow-up Country Squire deals with the harder, more enduring challenges of adulthood. The poll's voters responded by naming it the No. 4 album with the No. 20 single. They named Childers the No. 2 Male Vocalist, No. 3 Artist of the Year, No. 4 Songwriter and No. 9 Live Act (tied with Carlile).
The five-CD box set Country Music: The Soundtrack offers 105 tracks from the PBS series. It's a respectable compilation of key songs from the genre's history — an excellent introduction for new fans, much as the similarly scaled Classic Country: A Smithsonian Collection was for several decades. But for devoted country fans who are likely to already own most of those tracks, 2019 saw another box set created for listeners like them. That's The Bakersfield Sound, a 10-CD, 295-track box set that comes with a lavishly illustrated and information-packed 220-page coffee-table book. Hardcore fans will likely be familiar with many — but not all — of the Merle Haggard and Buck Owens songs that pepper the discs, but they will be fascinated by all the one-hit wonders, no-hit wannabes, unreleased demos, deep album tracks and even early field recordings that provide a broader and deeper look at the Bakersfield, Calif., scene between 1940 and 1974. 
Bakersfield was one of the most fertile musical communities in country music history, producing two of country's best songwriters ever (Haggard and Harlan Howard), two of its best-ever female singers (Rose Maddox and Bonnie Owens) and two of its best-ever guitarists (Don Rich and Roy Nichols). The Bakersfield Sound was voted the No. 1 Reissue of 2019, beating out the PBS box set and a box set of Bob Dylan's collaborations with Johnny Cash.
More than many genres, country music is haunted and stimulated by the ghosts of its own past. And in 2019 the Ken Burns documentary made that more obvious than ever, as one of the series' frequent talking heads, Old Crow Medicine Show's Ketch Secor, pointed out.
"Yesterday, at the opening night of the Bonnaroo festival," Secor told me on June 14, "Old Crow hosted the Grand Ole Opry segment in front of an audience far younger than we usually see in the Ryman. I watched Riders in the Sky, sequins sparkling, reach out to kids with dreads, hemp jewelry and body paint, inviting them into the story of Country and Western music — and they all sang along. A few months ago, the Riders' Woody Paul gave me a violin that had been given to him by Roy Acuff, and last night at Bonnaroo I sawed that very fiddle as Old Crow sang 'Old Town Road' — hopefully putting to rest the question of 'Is this country music or not?' "