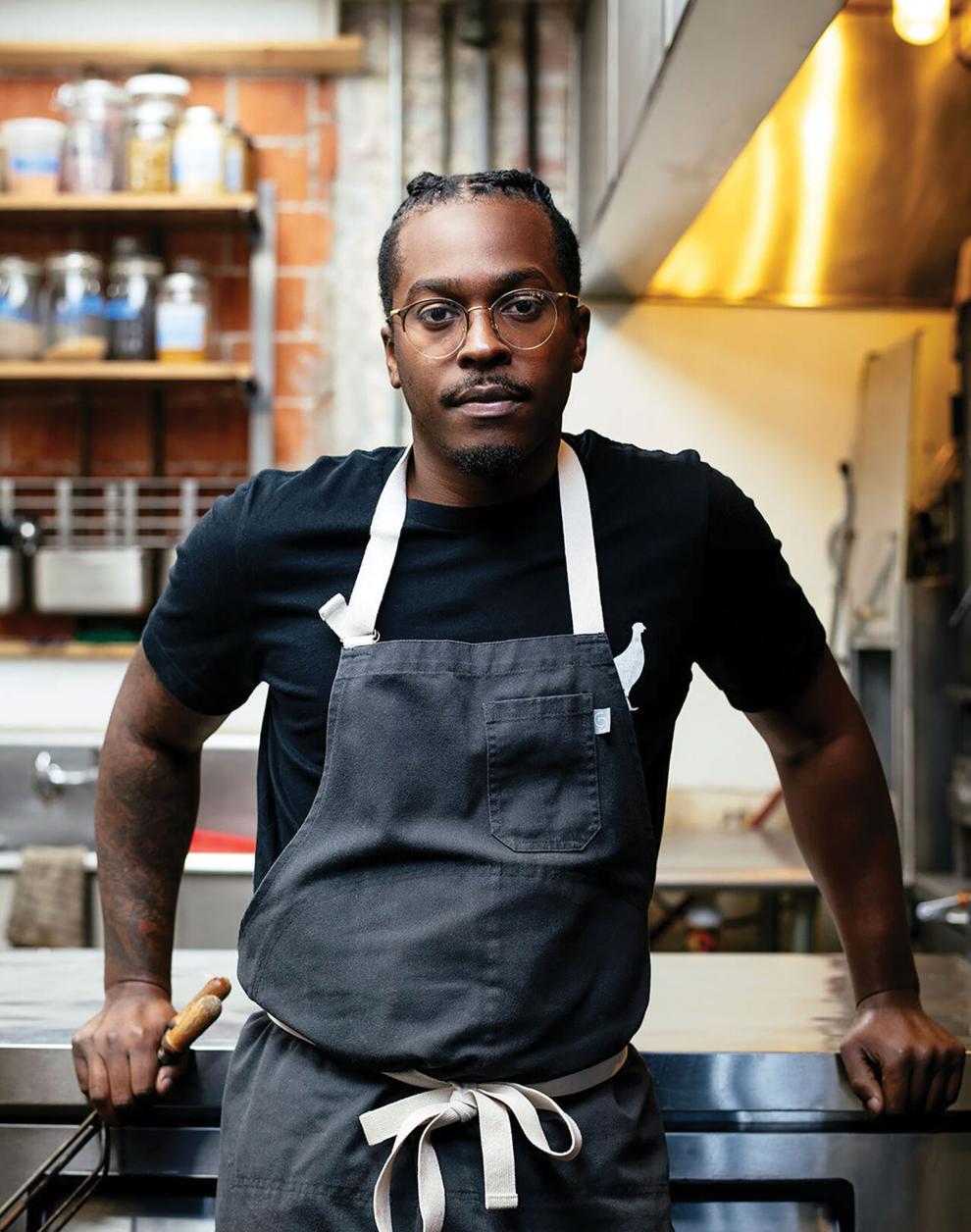 When chefs Jonny Rhodes and Brian Baxter met at Indie Chefs Week in the kitchen at Nashville's Green Pheasant in 2019, they hit it off immediately. They were both ingredient-focused, says Baxter — who is now the executive chef at The Catbird Seat — relying on the small garden out back for certain items. Rhodes shuttered his Houston restaurant Indigo in April of this year to start his own farm, with a goal of being 100 percent sustainable and expanding access to food in Black and brown communities. Baxter appreciated the way Rhodes tells a story with each dish he makes.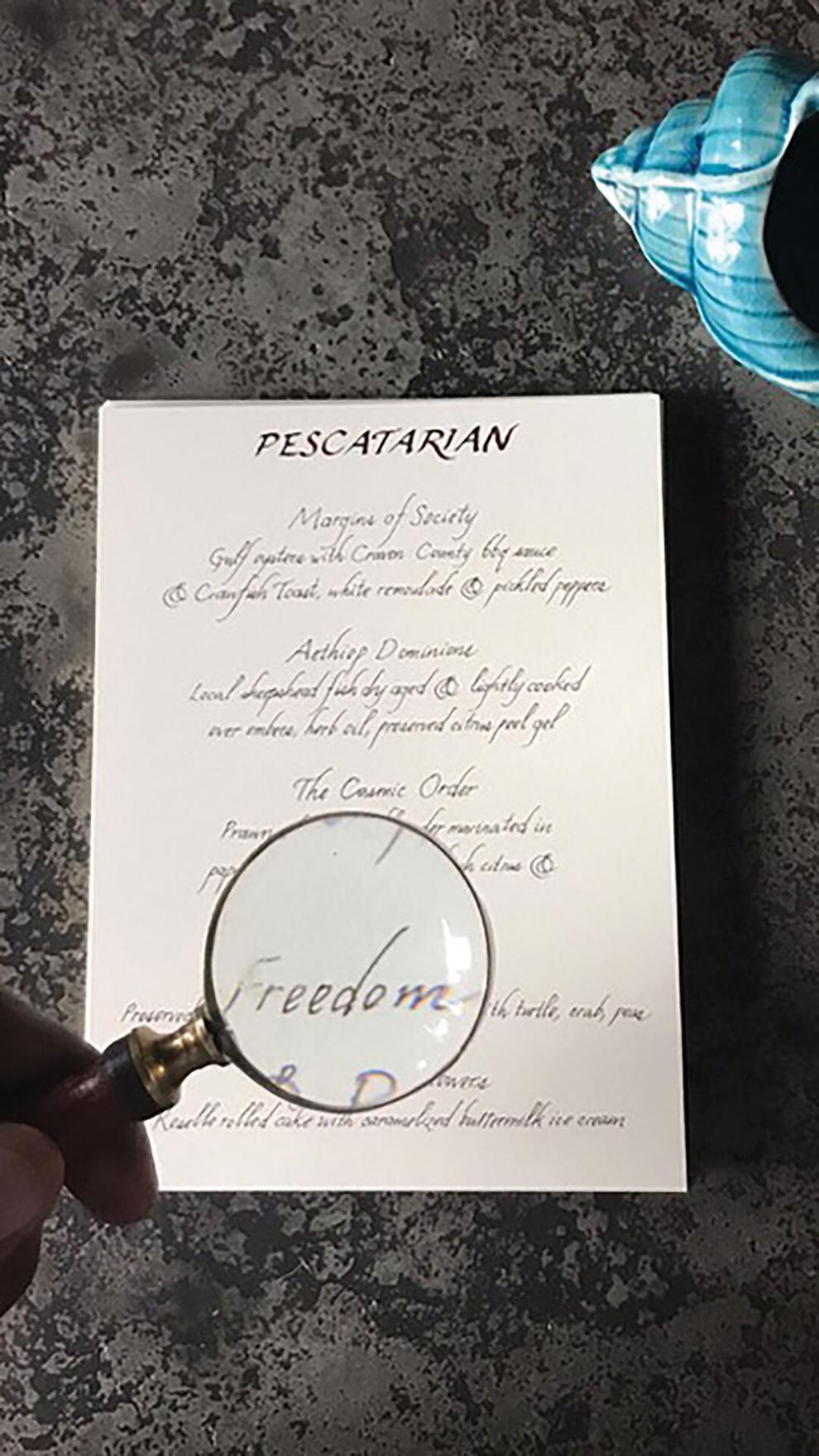 "We got an opportunity to bond and talk about food," says Rhodes by phone, the birds at his farm a symphonic background during our interview. "We made a connection. [Baxter] has such a deep respect for food. He is one of those people who considers themselves a master of nothing and student of everything. He is such a great student and is always looking to teach that learning."
The two started talking about possible collaborations. While the pandemic delayed them, the time has finally arrived. As first reported on the Scene's food blog, Bites, last week, Rhodes will cook a one-night guest-chef dinner at The Catbird Seat on Saturday. (Space is very limited, though by the time you read this there may be wait-list spots available.) Baxter and Rhodes are working together on the multicourse Southern dinner, with Rhodes telling stories of the African diaspora through his dishes and Baxter drawing on his time in Charleston, S.C. (where he worked with Sean Brock at McCrady's). The dinner takes place on June 19 — or Juneteenth, the national holiday that commemorates the end of Black enslavement in the United States.
"My work is directed and geared toward the liberation of Black people through food," Rhodes says. "That does not mean that is what it is limited to."
Rhodes' cooking, for which he has been a semifinalist for a James Beard Award, focuses on neo-soul food, combining fine-dining experiences and techniques with time-honored traditions and ingredients. The Juneteenth menu will include Afro-centric dishes and Rhodes providing context on food apartheid and the history of soul food. He looks forward to the small open-kitchen environment of The Catbird Seat to discuss issues and food with diners. Rhodes had a similar setup at Indigo, with a small number of guests watching him cook — Indigo, however, was intentionally located in one of Houston's marginalized neighborhoods, naturally leading to more conversations about poverty and accessibility of food. (In 2019, Time magazine named Indigo one of the greatest 100 places — places, not just restaurants — in the world.) "It is my responsibility to speak and share," says Rhodes.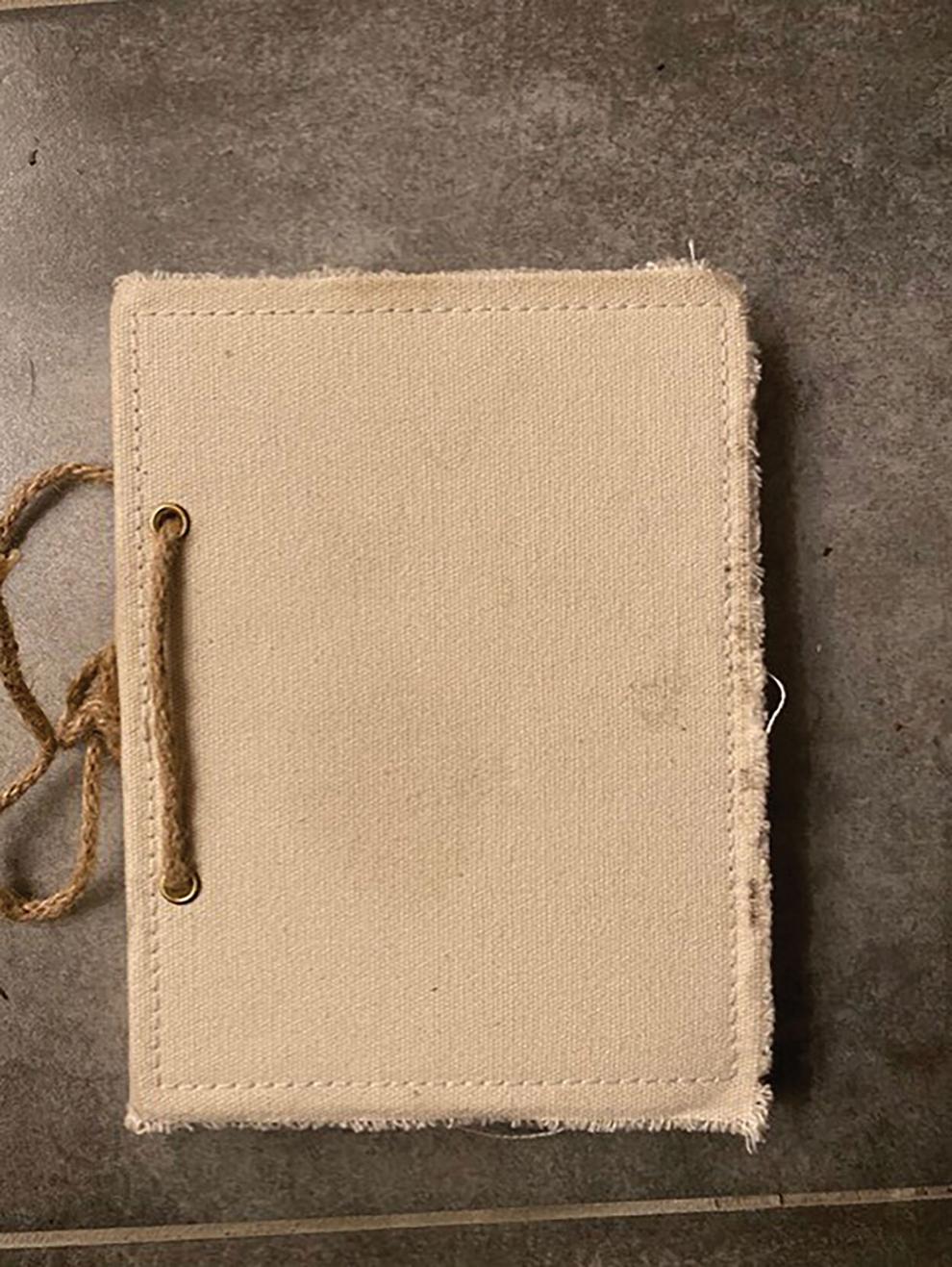 Rhodes describes his work as "informational." He served in the U.S. Marines before he started cooking professionally, and he says he's always loved the way that food and history intersect. He now uses that background to open guests' eyes about issues like agricultural oppression, noting that people who do not own land do not have the same access to food and opportunities related to food as those who do.
Juneteenth diners will be given a hand-sewn menu book created by Rhodes, with the menu written in calligraphy and including history about the dishes. This is something Rhodes wanted to do while at Indigo, but he wasn't able to swing it while making dinner every day. He's driving to Nashville with his family, including his three children, in an RV, bringing the supplies for making those physical menus as well as some ingredients. Baxter jokes that Rhodes wouldn't have been able to get everything he needed out of The Catbird Seat garden unless he was planning 12 recipes with kale. Instead, expect that RV to be stocked with candied yams, preserves and ash-cake dough. The Rhodes family will explore and learn more about the stories of the Southeast after their trip to Nashville — Rhodes hasn't planned that part of the trip extensively, because he wants to be open to opportunities when they present themselves. But visiting Benton's Smoky Mountain Country Hams is on his list.
In addition to what Rhodes is bringing in that RV, guests will each receive a Gullah rose (also called a palmetto rose). These woven flowers are deeply connected to the history of Charleston, where Baxter spent many years of his career. Enslaved Africans brought the weaving technique to the United States, and for generations African American residents of the Low Country sold the roses in roadside stands outside Charleston. Those being given out at the Juneteenth dinner were made by Corey Alston.
"This dinner is about a completely different perspective," Baxter says. "It is important because it is about [Rhodes] and his story and what he wants to say." Of course, the Rhodes event isn't the first guest-chef dinner, nor will it be the last, at The Catbird Seat, which turns 10 years old this fall. Baxter isn't quite ready to announce who's next in his guest series, but it is safe to say it will be another chef who is, like Rhodes, willing to push boundaries.
"The goal has always been to try and bring people into the space to cook with us," Baxter says. "Now that folks are traveling again, we're looking forward to hosting even more guest chef dinners in the future. We'll always bring in chefs who have similarities to what we're doing and who we respect, but also who we are able to learn from."