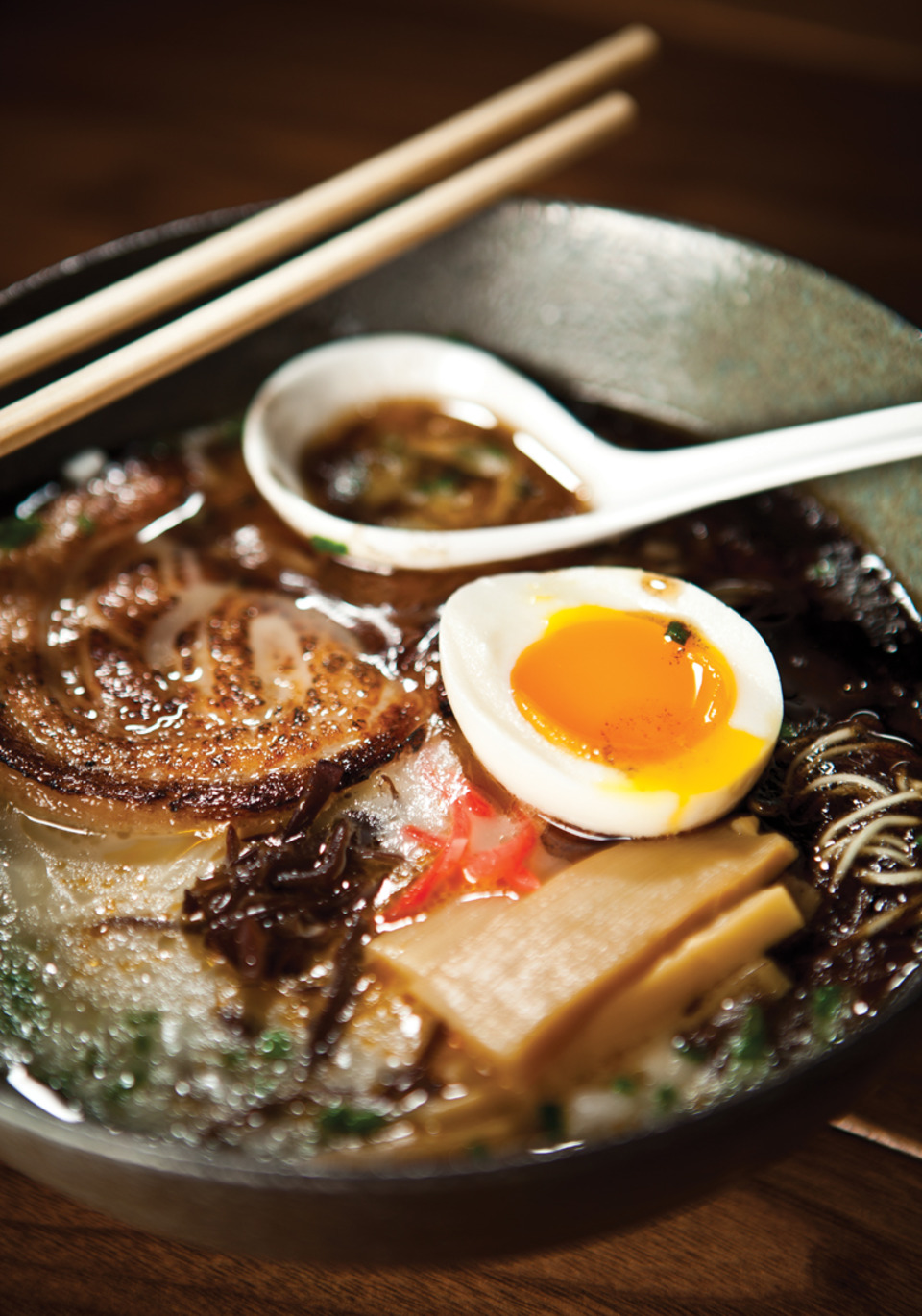 I hope you've located your stretchy pants, because this is a big eating week for Nashville. Not only is it Nashville Originals Restaurant Week and the Scene's popular Hot Chicken Week, but also, the folks at Two Ten Jack are commemorating five years of operation with six nights of dining deals at their popular East Nashville izakaya. They are offering daily specials, including $5 small plates and a special Iekei ("home style") ramen, featuring tonkotsu broth with shoyu tare, collard greens, pork belly chashu, whole ajitama (seasoned egg), a quail egg, roasted garlic oil and nori.
Here's the schedule of specials:
Tuesday, Jan. 22: tebasaki (Japanese fried chicken)

Wednesday, Jan. 23: potato fries

Thursday, Jan. 24: agedashi tofu

Friday, Jan. 25: shishito peppers

Saturday, Jan. 26: poke
The restaurant will also donate the proceeds from the sale of a cocktail designed just for this week to the Martha O'Bryan Center, an anti-poverty nonprofit organization with longstanding community roots that supports North Nashville residents, partnering with Cayce Place families to help create a culture of attainment and positively to shape future generations. The Martha O'Bryan cocktail ($11) will feature vodka donated from Cathead Vodka, Campari, grapefruit chamomile and sparkling wine.
Yeah, it's definitely time to go shopping for a bigger belt.