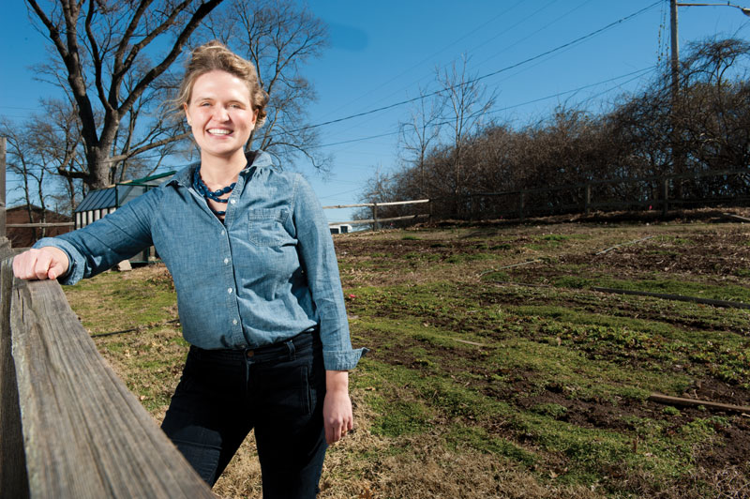 We've often shared news about the good works of Les Dames d'Escoffier International and their efforts to support and recognize women in the food, beverage and hospitality fields. This year, the international organization has partnered with preeminent cooler manufacturer YETI to create a new Woman of Purpose Award to honor women who are making an impact on their communities through the realms of sustainability, food justice and public health.
From a slate of 21 impressive nominees from around the globe, LDEI selected Nashville's own Tallu Schuyler Quinn as the inaugural recipient of the award to honor her career as the founder and leader of The Nashville Food Project and the organization's efforts to assist thousands of homeless citizens of the Nashville community. Quinn stepped down as the leader of the organization last year to receive treatment for an aggressive brain tumor, but her legacy as a leader and spirit as a volunteer continues to drive The Nashville Food Project and all who support it.
In her 10 years of leadership, Quinn took the organization from a small church kitchen with a few volunteers and a food truck to a truly important food relief organization that engages in major initiatives to help provide food security to the most vulnerable members of our community. In 2020, TNFP served 200,000 community meals, kept 220,000 pounds of food from landfills, and maintained a multi-acre community farm, growing food to share with thousands of Nashvillians.
"Tallu's bold vision combined with her passion empowered her to create an organization that has deeply impacted thousands of people in the Nashville community," says LDEI President Judith Hollis Jones in the announcement of the award. "Tallu inspires a new level of awe when it comes to dreaming and achieving so much good, all through food."
Quinn joined Les Dames d'Escoffier International in 2016 and has served on multiple committees, helping the Nashville chapter raise tens of thousands of dollars for scholarships and grants.
"I am honored and humbled to receive this recognition," said Quinn. "Our work at the Food Project is very much a collaborative, community effort, so I am deeply grateful for all those who have joined me in believing with the fiercest hope that people and situations can change."
"YETI is proud to partner with Les Dames d'Escoffier International in support of the inaugural Woman of Purpose Award to recognize the amazing and impactful work these women are doing within the food and beverage industry," said LeighAnn Bakunas, Director of Food & Beverage Community Marketing at YETI. "Their advocacy for food justice and public health is incredible. Our commitment to supporting those who live, forage and sustain in the WILD has always been an integral part of YETI's mission. Supporting the Woman of Purpose Award to recognize the amazing and impactful work these women are doing is an honor for all of us at YETI."
Even as she continues to live with grace in the face of a terminal diagnosis, Quinn still inspires all who know and love her. This award proves that she inspires those who have never even met her, and I can't think of a worthier recipient of such recognition.