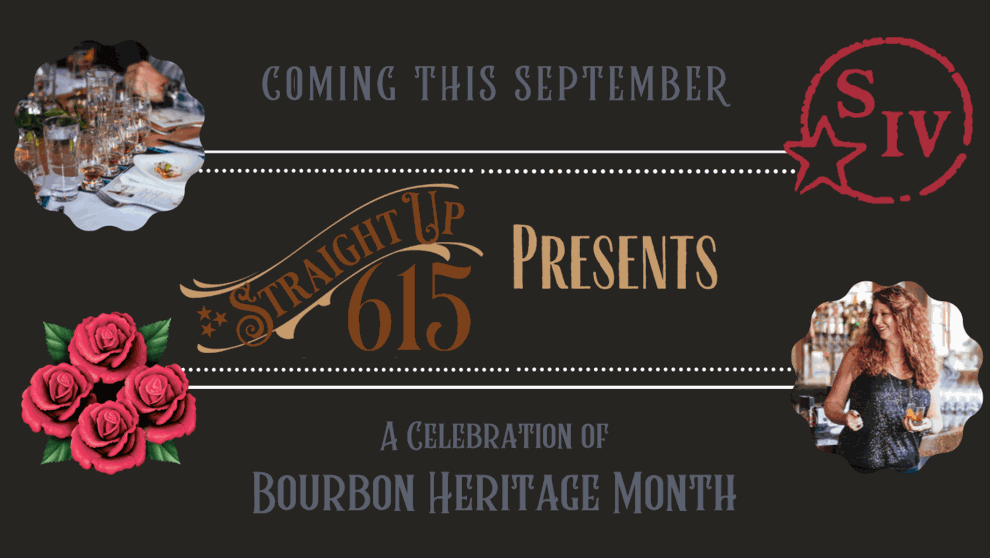 COVID be damned, the calendar continues to fill up with food and drink events, and you're gonna want to keep up! The next month will be a busy one, and there's a lot to consume.
In honor of September being Bourbon Heritage Month, Cary Ann Fuller of Straight Up 615 has arranged two fantastic tasting opportunities featuring the chance to visit with some of the masters of the whiskey world. The first will be on Wednesday, Sept. 8, at Urban Grub featuring Denny Potter and Jane Bowie of Maker's Mark. The dynamic duo will take guests through the distillery's unique Wood Finishing Series, a process where they directly expose aged whiskey to new oak staves to add nuances of flavor that the original barrel did not impart. As part of that series, they will discuss the anxiously awaited FAE-02 release, a whiskey finished with a special combination of staves intended to highlight certain organic compounds called fatty acid esthers (FAEs) produced by yeast during the process of fermentation. This non-chill filtered bourbon promises an enhanced mouthfeel and body thanks to this proprietary process.
On Wednesday, Sept. 29, Fuller will return to Urban Grub for a Four Roses tasting with master distiller Brent Elliott and Dan Gardner, a sales pro who has spilled more whiskey (and knowledge) than most people have ever drunk. As part of this special event, the Four Roses crew will lead participants through a vertical tasting of the past four years of the distillery's Limited Edition Small Batch releases, a bourbon that has been at the top of my tasting list each year. Tickets for both events are going fast, so if you want to save your spot, buy your tickets at the Straight Up 615 website ASAP!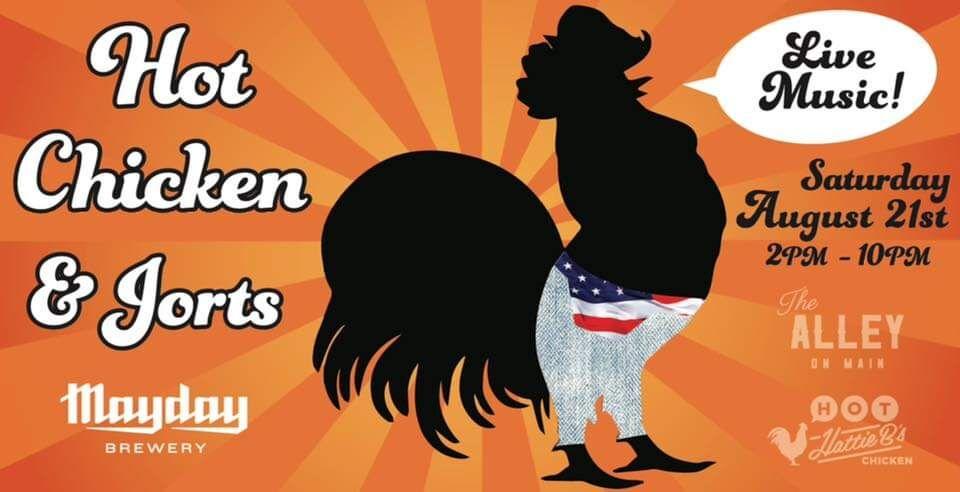 Decidedly lower brow will be the annual Hot Chicken and Jorts Party at Mayday Brewery in Murfreesboro this weekend, Saturday, Sept. 21. This lardy party has everything you could want for an afternoon of fun beginning at 2 p.m. There will be hot chicken from Hattie B's and The Alley on Main, ax throwing, a King and Queen of the Trailer Park contest and live music from Apache Jericho, Electric Frazier Band and Tim Turner Band. So cut off those old jeans and head to the 'Boro for the fun and games.
Finally, if you're looking to advance your career by upping your social media game, Les Dames d'Escoffier Nashville will present the fourth installment of the free year-long educational workshop series "Sustain & Flourish in Adversity," with an hour-long webinar titled "Social Media Best Practices for Hospitality," on Tuesday, Aug. 24, from noon until 1 p.m.
The august panel will feature advice and insight from LDEI Nashville members and savvy digital marketing experts, including Crystal De Luna-Bogan, chef/owner of The Grilled Cheeserie; Jennifer Sheets, co-owner of Frothy Monkey; Tabitha Ong Tune, chief tactician and owner of A la Mode Media; and moderated by Les Dames Nashville Vice President Andrea Lindsley, Partner at DVL Seigenthaler/FINN Partners. Although the Zoom seminar is free, you'll need to register in advance, so go do that.