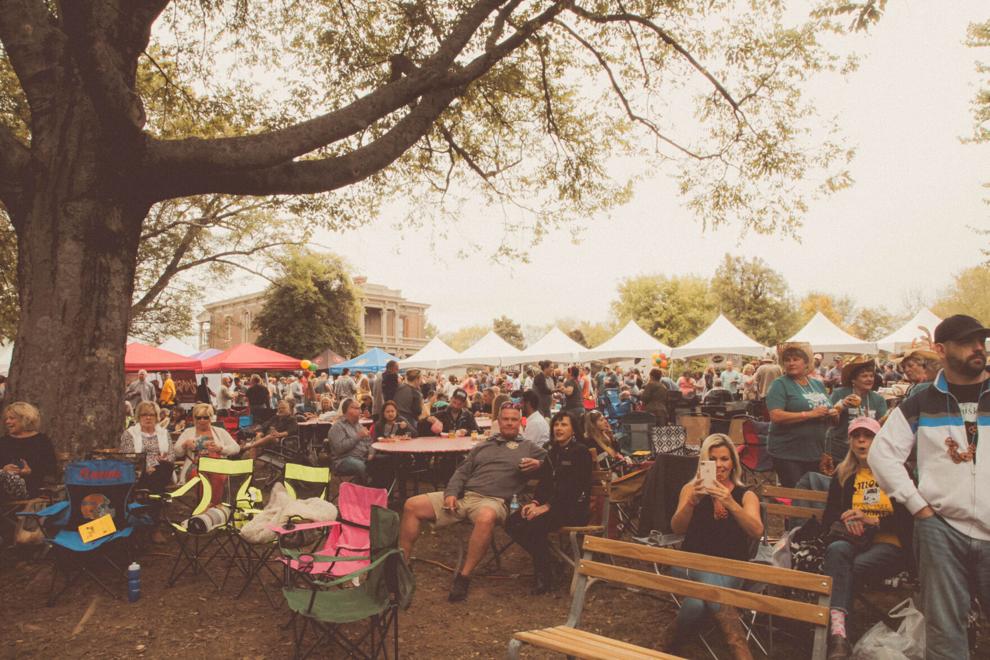 I've been a fan of the Tennessee Beer & Wine Festival for years. For a decade, organizers have welcomed attendees to the grounds of Three Rivers Mansion in Donelson for music, shopping, wine and beer — and they usually hold a cool after-party at a nearby bar. It's a full day of fun.
I've always subscribed to the theories "wine and beer, never fear" and "beer and wine, you'll be fine." But now they've gone and done it by adding "shine" to the name of the newly-minted Tennessee Beer, Wine & Shine Festival. I'm not sure I'm up to adding moonshine to the mix in my stomach and my bloodstream!
But seriously, the addition of some moonshines and spiked seltzers to the lineup should only serve to make this already popular tasting event even better. Since the proceeds from the nonprofit festival go to local organizations in Hermitage and Donelson, I say more power to them. 
This year's 11th edition will be held on Saturday, Oct. 16, from noon until 5 p.m., and the list of participating breweries is pretty impressive, including Jackalope Brewing Co., East Nashville Beer Works, Good People Brewing Co., Czann's, Various Artists Brewing Co., Blackstone Brewing Co. and Tennessee Brew Works.
You can purchase tickets prior to the event for $50 and onsite for $55, with designated driver tickets available for $15. Additional information can be found by visiting www.tnbeerfestival.com. Tickets include access to the event, free parking, samples of beer, wine, moonshine and other beverages, a commemorative tasting glass and an invitation to the event's official after-party at Scoreboard Sports Bar & Grill.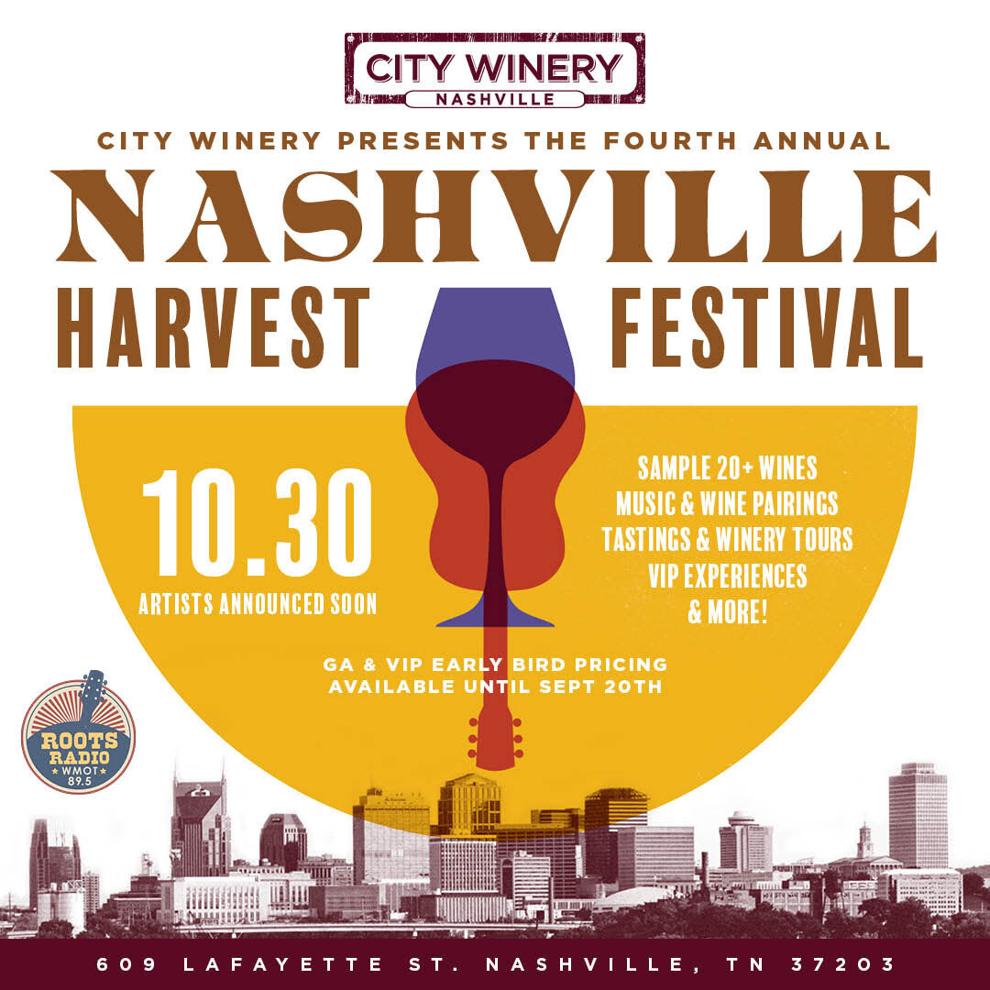 Wine lovers have another opportunity for some tasting frivolity on Saturday, Oct. 30, when City Winery holds their fourth annual Harvest Festival in SoBro. General admission tickets are $60 at the City Winery website and include tastings of all the wines produced at the facility plus some light bites at various tasting stations. Additional food will be available for purchase from the kitchen. There will also be live music in the main performance hall and the Barrel Room plus tours of the winery based on availability the day of the festival.
Upgraded VIP tickets are available at two levels including perks like access to the VIP Lounge and terraces that offer sweeping views of downtown. VIPs will be able to taste wines made at other City Winery locations across the country in addition to the wines made locally. There will be more food for VIPs and special musical performances in the lounge. The most "I" of the VIPs are those who purchase the Grand Cru package. In addition to all the perks of GA and VIP, these ballers will also receive even more food, reserved tables closest to the stage in the main room for musical performances, a T-shirt, a bottle of City Winery Harvest Festival 2021 Wine, and an exclusive wine tour with City Winery's winemaker, Michelle Foletta Bell, featuring samples of their wines straight from the barrel at various points in the wine-making process.
Sounds like a fine time of wine to me!