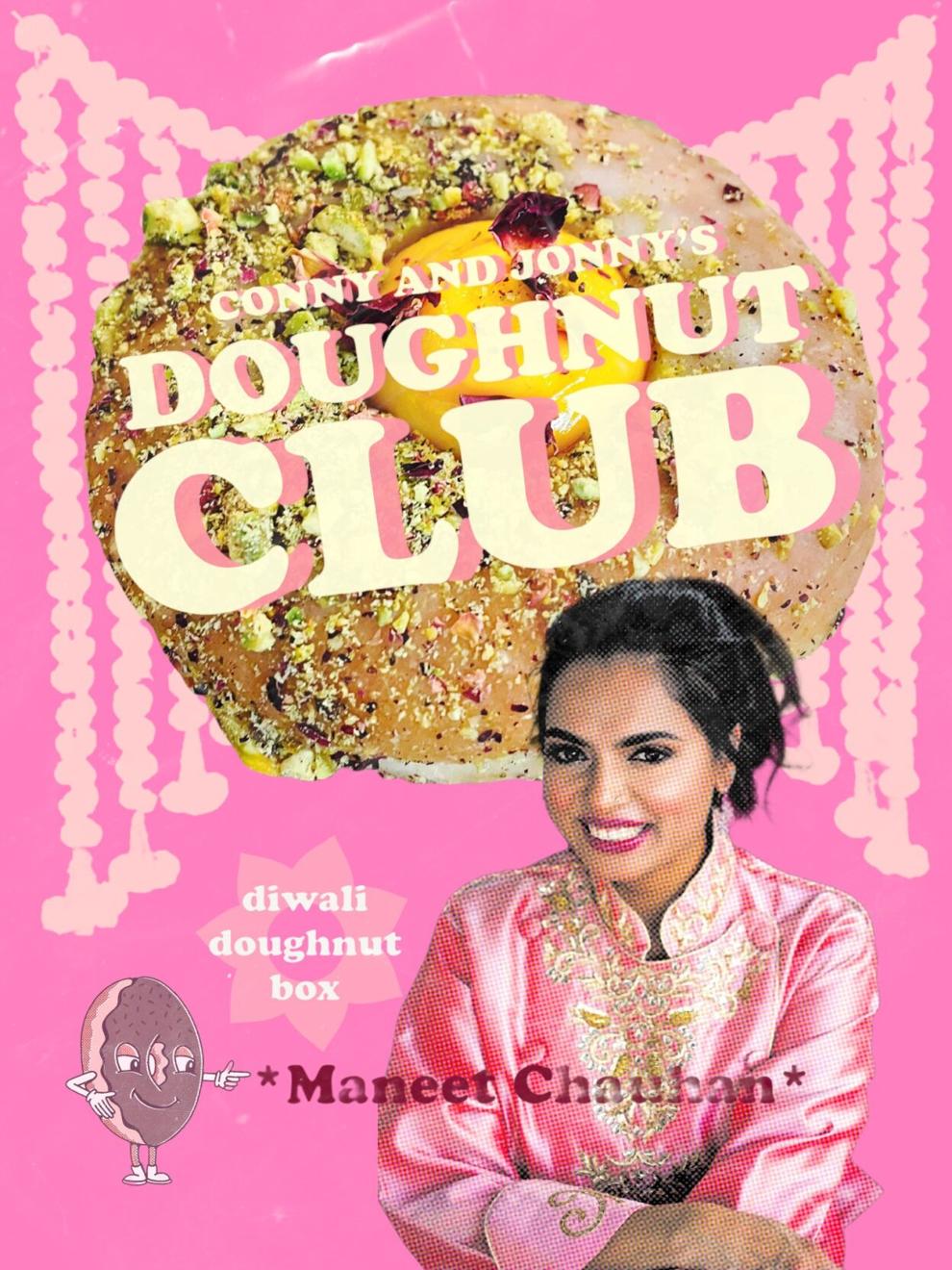 I hate to throw yet another last-minute idea into you eating plans this week (especially given all the Thanksgiving food options we just gave you), but this one's just too good. Conny and Jonny Doughnuts have unveiled a Diwali-inspired doughnut collaboration with chef Maneet Chauhan. Though Diwali — a festival of lights celebrated by Hindus, Sikhs and Jains — has now passed, the holiday inspired this doughnut box, which is available through the end of the month. So consider your carbs carefully. 
Normally when Constance and Jonathan Farro (aka Conny and Jonny) release a new doughnut box, it features multiple doughnuts of the same variety. But not this month. Each box will contain: Mango Mint, made with ripe mango glaze with fresh chopped garden mint; Saffron-Rose-Pistachio, made with saffron cream filled with rose and pistachio crumb; and Lychee and Cardamom, made with cardamom cream and juicy lychee pieces, all stuffed inside a doughnut. The price for each box is $14. The doughnuts are all made from scratch.
"The reason why I collaborated with Conny and Jonny Doughnuts is that I love that they're a local, young, ambitious couple following their dreams," says Chauhan. "So being able to support this in any way I can is so ideal to me, and I'm beyond excited for this collaboration!" 
Preorder the goods online and pick up at select participating wholesale retailers, including Humphreys Street Café, Crieve Hall Bagel, The Loading Dock, Stay Golden, Taylor St Coffee, Roze Pony and Cafe Roze.