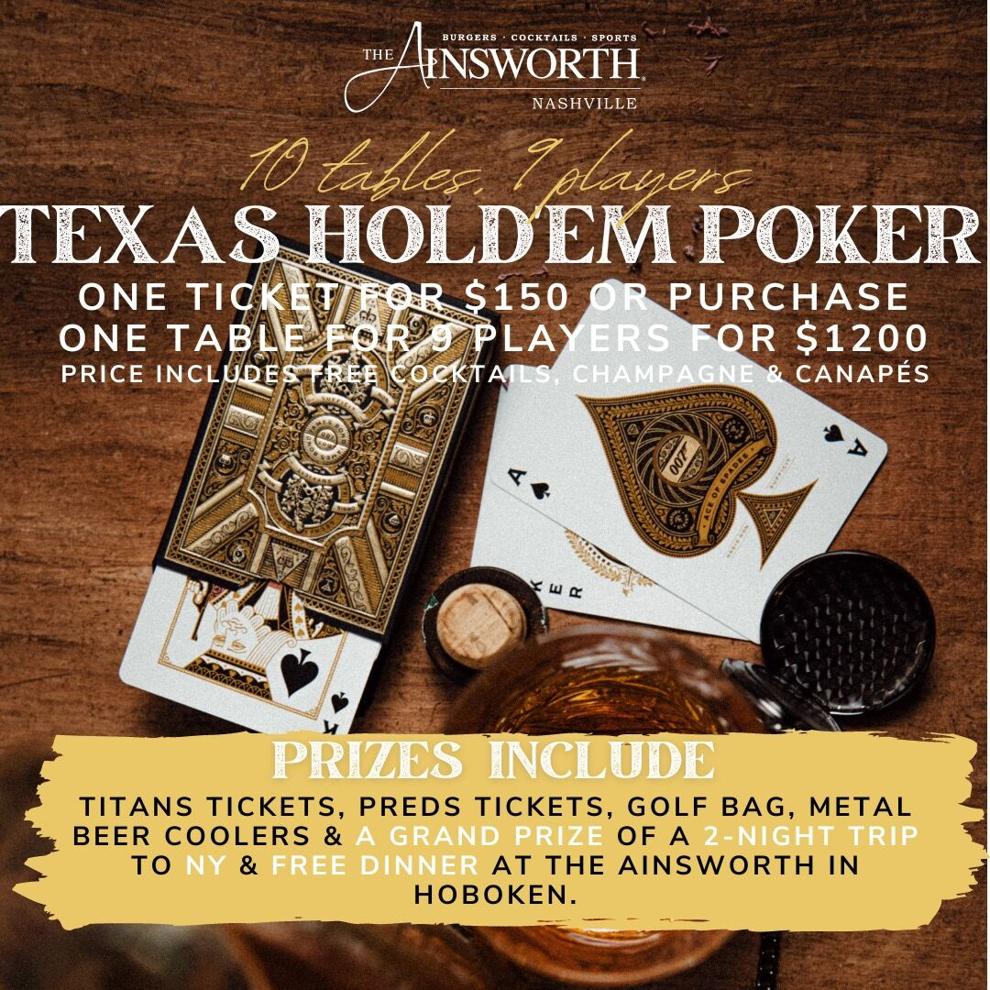 The Ainsworth is the upscale sports bar located on the ground floor of the Aertson Midtown apartment complex at 206 21st Ave. S. While their New York and New Jersey locations are probably best known for their 24K Wings — gold-dusted and served with a bottle of champagne for five bucks a wing — the Nashville outpost is a little more down-to-earth. You can get an order of goldless wings for less than $20, and they're pretty solid thanks to the addition of Korean BBQ sauce and housemade kimchi.
This isn't to say high rollers aren't welcome at Ainsworth Nashville, because they certainly are. Especially at the upcoming Two Aces charity poker event happening on Friday, Nov. 18, beginning at 6 p.m. Your $150 ticket entitles you to passed canapés, cocktails, champagne and a seat at the table for the poker tournament. The tournament's top three finishers will receive prizes, including Preds tickets or seats to a Titans game, a golf bag, beer coolers, and the grand prize of a two-night trip to New York plus dinner at the Ainsworth in Hoboken, hopefully with a ticket on the PATH train thrown in. (I'm not certain whether an order of those gold-dusted wings will be included with dinner, but it couldn't hurt to ask.)
Proceeds from the event will go to benefit Operation Stand Down, a local veterans' service organization that aids former military members with career services, community engagement and crisis management. So, seeing as you didn't win the big Powerball jackpot this week, are you feeling lucky? If so, grab your spot at the table or purchase an entire table to gamble with your friends at the event website. May the odds forever be in your favor and may you go all-in with a pair of bullets!