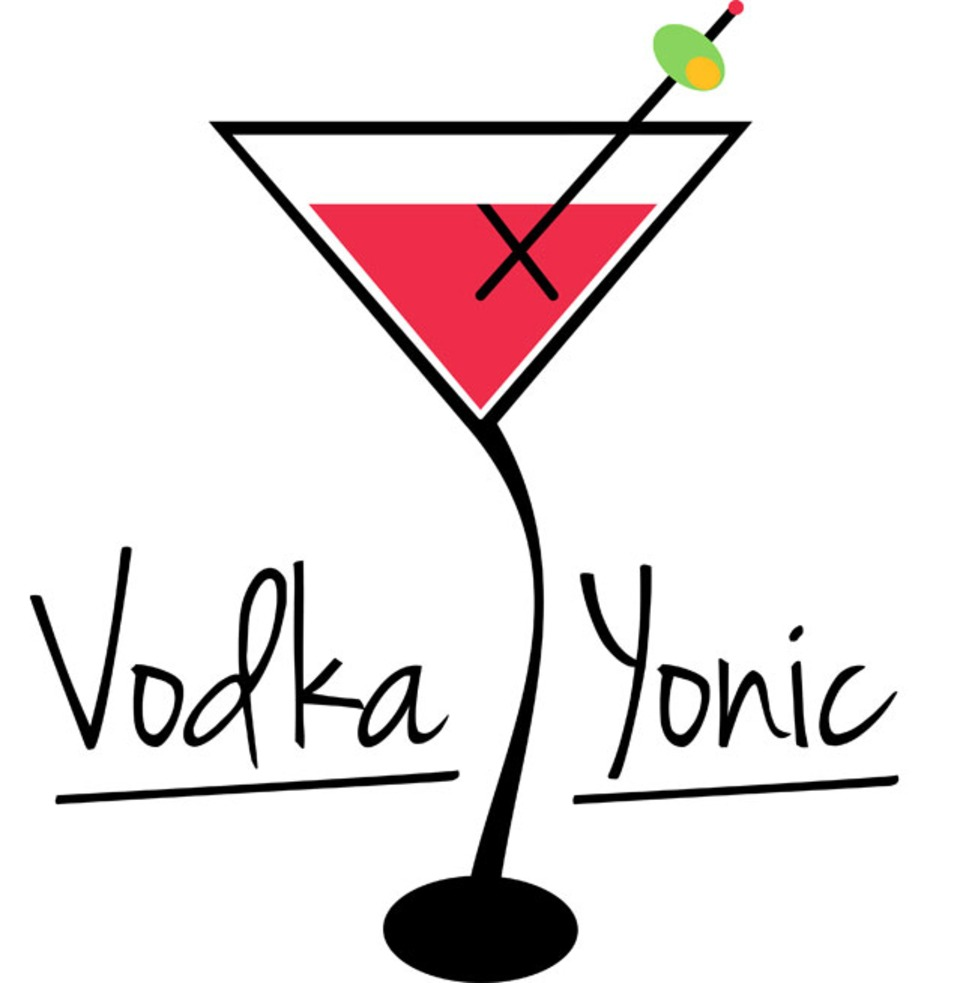 Vodka Yonic features a rotating cast of female writers from around the world sharing stories that are alternately humorous, sobering, intellectual, erotic, religious or painfully personal. You never know what you'll find here each week, but we hope this potent mix of stories encourages conversation.
---
It began innocently enough. A friend posted an event on Facebook. "Clothing Swap!!!" it read. "Bring what you don't want. Take home what you do." 
I went to the guest room. I moved the cat litter box, a filing cabinet and a box of old CDs. I slid open the closet door and sighed. 
There they were. All my ghosts. 
Clothing has been a signifier of my identity since elementary school. In third grade, my mother disappeared into a dressing room at Macy's, and I scampered over to the kids' department to pick out a denim Guess shirt with lime-green patches. A couple years later, because my parents were pretty liberal about self-expression, I was allowed to wear a black halter dress to my fifth-grade graduation ceremony. Then on the first day of middle school, I donned a pair of denim bell-bottoms with a button fly. And in high school, my go-to was a pair of silver pants, à la Billy Corgan, with a crushed-velvet tank top. 
In college, I raided vintage shops, plucking out the best '60s-style dresses — think Christina Hendricks' Joan Holloway in the early seasons of Mad Men. I wore saddle shoes some days and cowboy boots others — both were great for riding a bike down St. Charles Avenue to school in New Orleans. Later, when I was living in New York City, I wore knee-high boots with short skirts and a houndstooth coat to match my black bob. 
I took for granted how much I walked and biked in New York. Once I moved to Nashville, I began to drive everywhere. My lifestyle changed in other ways, too. I got married, stopped staying out late, quit smoking. I was at a stressful, emotionally draining job. When I left it, I started gardening. I wrote a novel. I started doing community service and participating in my neighborhood organization. I began to find my purpose and identity not in how I looked, but in how I spent my time. 
I'm proud of who I am. So why did my friend's clothing swap fill me with a choking sense of dread? I replied to her invitation with the noncommittal response: "Interested." 
Meanwhile, I'd been investing in a different kind of clothes — luscious silks and resilient linens that aren't made in factories overseas under uncertain conditions, and that don't lose their shape after a few washes. The slow-fashion world talks about "investment pieces" — they're pricey, but they're built to last. So I'm slowly investing in a blouse here, a dress there — oversize garments that are comfortable when I'm sitting at my desk writing for hours or running around the yard with my flock of chickens, and stylish when I'm checking out an art gallery or having lunch with my girlfriends. These are clothes that are made ethically, and in some cases, locally, by people who are paid well by companies that are moving the needle toward environmental sustainability. 
The day of the clothing swap, I packed my old wardrobe into several large bags. If my past self met my current self, would she be disappointed or glad? Would she understand that my goals have changed, and would she forgive me? 
I watched woman after woman go through my pile and toss the garments aside. Not one person took home these treasures. And I didn't want their clothes either. Why bring something home when I already have everything I need? My friend said she'd take the leftovers to a nonprofit that outfits women who are coming out of incarceration and ready to begin anew. That sounded pretty good to me. 
So goodbye, pinstriped Mad Men dress with the skinny belt and cap sleeves. You served me well on that date with a handsome actor in a Williamsburg wine bar. I never saw him again, but you — you were hard to give up. 
Goodbye, navy-blue sailor dress with the pleated skirt that I wore in New Orleans jazz clubs. When I danced, everyone watched me, and why wouldn't they? I was 22 — fearless, cocky, impulsive, the kind of girl only a stranger could love. 
Goodbye, purple caftan that I wore on my first date with my husband. You were almost sheer on that September evening when my hair was long and curly. He was in jeans and a T-shirt, wearing what was comfortable — as men often do. 
Goodbye, skinny bright-green slacks. Goodbye, red polka-dot dress. Goodbye. 
You're liberated from the guest-room closet, free to find a home on the body of another woman. Serve her well. I'll be in a linen tunic and wide-leg trousers with an elastic waist — maybe wearing a chunky necklace to dress things up — and boots that get me where I need to go.