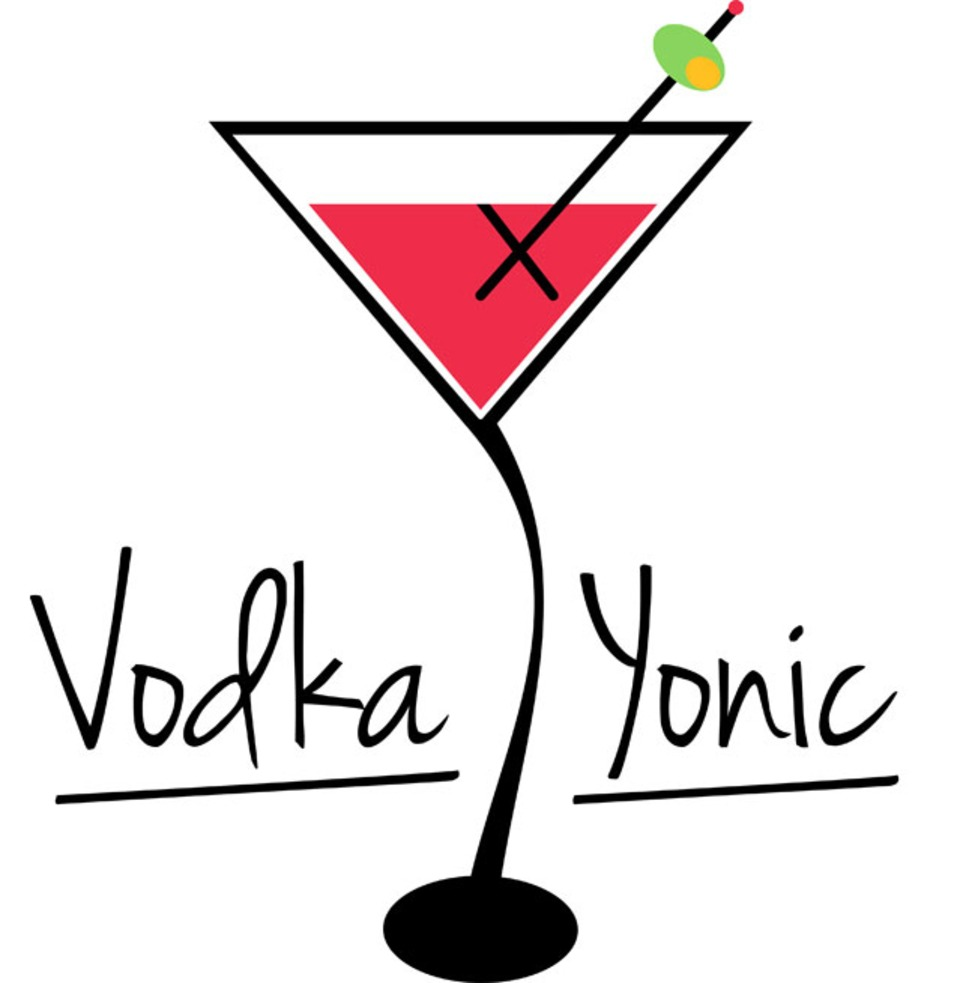 Vodka Yonic features a rotating cast of female writers from around the world sharing stories that are alternately humorous, sobering, intellectual, erotic, religious or painfully personal. You never know what you'll find here each week, but we hope this potent mix of stories encourages conversation.
---
When I was 15 years old, Seventeen magazine's column "Hot Guy Panel" told me that guys do not like lip gloss. It's sticky, and it gets in the way of kissing. That was enough to make me stop wearing it.
Today, at age 25, I have three tubes of lip gloss in my purse, one more in my leather jacket, another in my jean jacket, one in my going-out bag and a few more in my lip-product drawer. Wearing it helps me work up the confidence to face life. But over the years, my relationship with lip gloss has been fraught. 
My first was a grape-flavored roller ball in a pink-polka-dot tube. I was obsessed with it. I regularly monitored the size of the air bubble inside, never wanting the lip gloss to run out. It made me feel grown-up, confident. I carried it around with me everywhere and never let anyone at recess use it. 
I can credit my even possessing such a thing to my mom. Since I was a kid, I wanted to be a stay-at-home mom, like my own mother — a religious wearer of magenta lipstick. Life is less stressful when one parent stays home, she would say. She felt lucky that she got to do so with me and my brother. Raising us was her favorite part of her life, and indeed, her life's purpose. Instead of going to after-school care, which always looked so chaotic to me, I could come home and have a snack with mom instead. She was available to bring me my lunch or homework when I forgot it.
I felt confident that I could do what my mom did, because I had watched her do it. As a teen, I pledged to myself that my family and home life would be allotted more time and energy than my career ever would. In trying to achieve my goal, I focused on finding the right guy to plug into my equation. I was hyperconscious of my appearance, thinking that tiny things could thwart my plan. Then I read what the "Hot Guy Panel" had to say. Exit lip gloss. 
Still, I was not attracting the guy I wanted. I had a specific vision of who I would end up with — a nice Christian boy — and I assumed this person would just drop into my life. But I was painfully shy. When my guy didn't magically appear, I felt frustrated. I started wearing lip gloss again. If I was going to spend my time without someone who loved me, I might as well wear what I really wanted. But the problem persisted: I couldn't do what I really wanted — be a mom — without a guy. 
I began college with my major undecided. Halfway through, an editor at the student publication told me I had potential, and I became more interested in journalism. I contributed lots of articles to that school paper, and was even brought on as an editor. But all throughout college, I saw reporting as a placeholder until I got to have a family. I didn't get the "Mrs. degree" that I wanted, so after graduation I leaned on my academic one. I decided to make a real go at a career in journalism. I looked for female reporters to be my role models, to show me a new blueprint for how my life could go. I found a great one — she was helpful, kind and accomplished, but I struggled with being able to see myself in her. She was so dedicated to her career, and the idea of having one myself was only starting to crystallize for me. She was very different from my mom, and definitely wasn't the type to wear lip gloss. I started to chide myself for pulling down my car mirror to apply some before walking into a meeting. I told myself that print reporters don't wear lip gloss. It's too extra. Lip gloss wasn't going to get me taken seriously. If you want to be this new thing, you have to let go of who you thought you were going to be, I thought. I broke up with lip gloss again. 
Marching toward my new vision of myself as a reporter, I was chosen to be a part of a national media and journalism fellowship. I landed my first full-time reporting job at The Contributor and began freelancing for the Scene. In March, one of my stories even ended up on the cover.
Earlier this year, I took a workshop in audio reporting. As the instructor demonstrated sound editing, I struggled — I felt incapable of executing this new skill, like I would never measure up to the veteran reporters or audio producers I so admired. (Hi, impostor syndrome!) I even felt some guilt for taking a spot in the class — it should go to someone who has wanted this career their whole life. And what's more, in trying to take my career to the next level, I suddenly felt I was a traitor to my younger self and what she wanted. Fearful of not getting what I wanted now, I felt tempted to revert to a dream more comfortable and familiar to me. As I sat around the table of 12 students energetically discussing an audio clip, making reference upon reference to things I'd never heard of, I pulled out a squeezy tube of pink watermelon lip gloss and put some on.
It reminded me who I was. I love lip gloss, and I also love reporting. Both suit me. I value how reporting gives me permission to talk to strangers and pick their brains about the things they love. In fact, my mom loves doing that too. I'm not as far off from who I thought I would be after all.