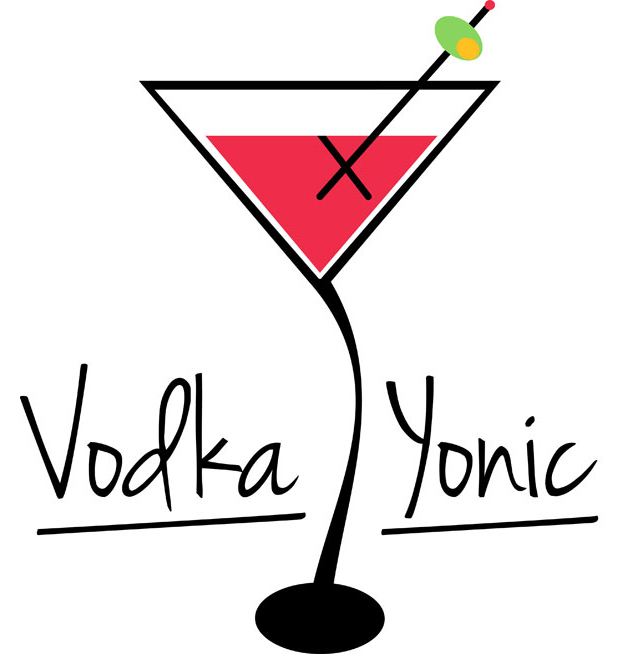 Vodka Yonic features a rotating cast of women and nonbinary writers from around the world sharing stories that are alternately humorous, sobering, intellectual, erotic, religious or painfully personal. You never know what you'll find in this column, but we hope this potent mix of stories encourages conversation.
---
This is not an essay about leaving a city.
Granted, I've been tempted to write that essay. The only thing writers like better than writing about writing — the craft — is writing about leaving a city, especially New York, although any godforsaken banner-name metropolis where the young and beautiful overpay for studio apartments will do. Joan Didion popularized the trend with her 1967 essay "Goodbye to All That" — all that being Manhattan, both island and symbol. The title references Robert Graves' autobiography Goodbye to All That, a document of his permanent departure from England following a miserable childhood and service on the Western Front, the latter brought to an abrupt end in 1916 when a shell fragment tore through his lung. Didion's own complaints include occasionally having to charge gourmet food at Bloomingdale's, improperly weighted curtains and feeling nauseated at the sight of women walking Yorkshire terriers on Madison Avenue. The horror.
My own departures from cities, Nashville most recently, land me far closer to Didion's camp than Graves'. I arrived in Nashville optimistic. As the skyline appeared on the horizon, I decided here was the place I would (in order) look hip on Instagram for being in a noncoastal city, finally understand the appeal of country music, meet a boy in a band who would be a decent tour guide and a fantastic fuck, and accelerate my career in some way or another. Instead I spent months in self-exile. On days I wasn't tasked with selling reprints of Elvis concert posters to tourists, I got out of bed at noon.
I was stuck, so I did something drastic. I moved to Berlin. In Berlin, I decided without a hint of irony or self-awareness, I would (in order) look worldly on Instagram, finally understand the appeal of techno, have dynamite sex with a hot Berliner named Hans, and accelerate my career in one way or another. I might even get into raving.
Self-exile was over. No longer would I stay confined to my bedroom. I took runs past the Reichstag and went to the movies a dozen times a month. I cried like Didion over socialist tax forms that my English-only, American-capitalism-addled brain struggled to comprehend on multiple levels. I got into Kraftwerk. 
Then the pandemic arrived.
COVID-19's human toll is devastating on its own. The fact that it has also laid bare shocking political ineptitude and irreconcilable social divisions is well-documented. But I am increasingly aware of a strange, quieter casualty: the city itself. When this crisis is "over," the cities we return to will not be the ones we left. With each closure of a small business left floundering without government aid, its replacement with a Sweetgreen all but inevitable, we are saying goodbye to all that — all without ever having left. 
Our to-be-determined reintroduction into our own cities will be bizarre. Would being confined to the room with the poorly weighted curtains ultimately have convinced Joan Didion to stay in New York? Didion claims the grand, central lesson of her time in the city was that "it is entirely possible to stay too long at the fair," but she never faced a situation where the fair might leave her behind. That's what we face. 
A few weeks ago, the Dec. 7 cover of The New Yorker went viral. Drawn by Adrian Tomine, it depicts a woman smiling into her webcam, martini in hand, presentable from the waist up. Around her, the detritus of life under lockdown accumulates: Amazon boxes, takeout containers, etc. Those of us lucky enough to work from home and summon sushi to our doorsteps might deign to feel #seen. But it pales in comparison to New York magazine's December cover by Jeanne Verdoux, featuring 34 simple black-ink drawings of various now-shuttered businesses. Unlike its New Yorker counterpart, it's not an exercise in middle-class narcissism. It is an elegy for the places where we were together, centers of pleasure and communion, not just profit accumulation and consumption.
And now these spaces, and hundreds of others everywhere, are gone. The city without the people, to paraphrase Shakespeare, is a bland, corporatized hellhole where we all live cynical, hyper-atomized existences. It's photos of disorientingly empty streets. It's a place where we are alone, mindlessly scrolling through the glut of saccharine reality shows and sequels to sequels. It's an endless supply of plastic wrapped in cardboard that lines Jeff Bezos' pockets. And it sucks.
We are leaving our cities while still living within them, and we can do nothing but watch. That is a profound tragedy. But it is a profound tragedy in a line of profound tragedies, the sheer abundance rendering it all but rote. The bodies pile up. The businesses close. What's one more loss added to the pile of immeasurable losses? And can it be delivered tomorrow via Prime?